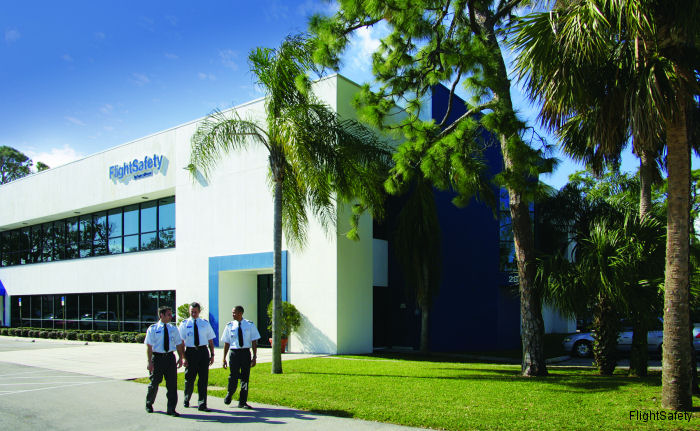 FlightSafety International is the world's premier professional aviation training company and supplier of flight simulators, visual systems and displays to commercial, government and military organizations.

Operates advanced full flight simulators at Learning Centers and training locations in the United States, Australia, Canada, China, France, Japan, the Netherlands, Norway, South Africa, and the United Kingdom.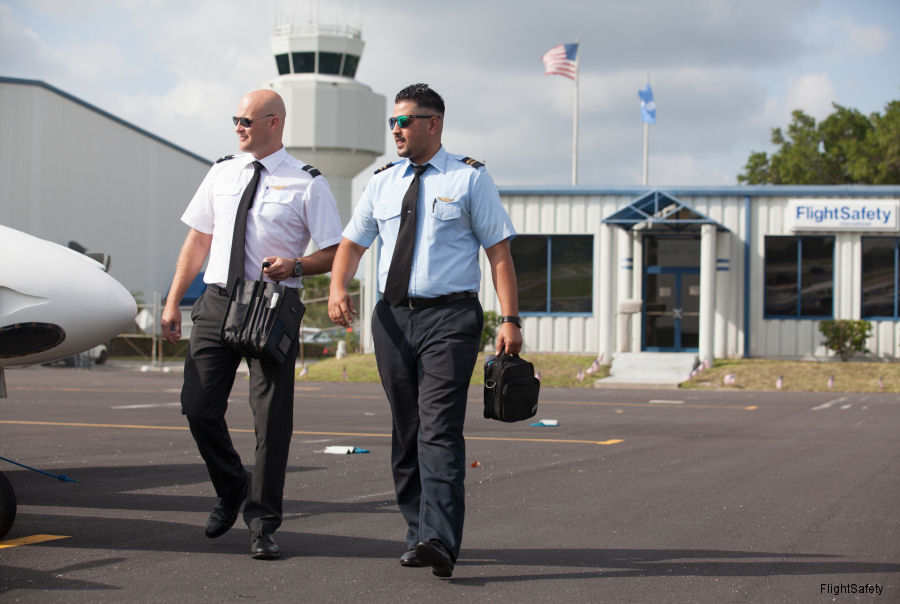 FlightSafety Academy at Vero Beach, Florida, 14-Aug-17 : FlightSafety International announces a new Integrated Growth and Achievement Preparation Program for students entering the FlightSafety Academy in Vero Beach, Florida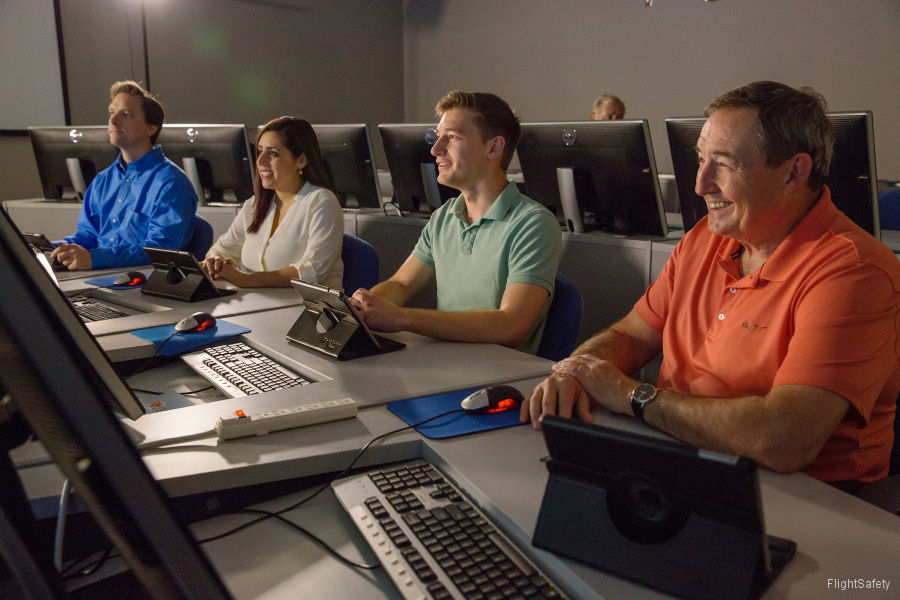 New Aviation Maintenance Management Program, 28-Apr-17 : FlightSafety International announces a new three-day course in Dallas for Aviation Maintenance Management developed and offered in conjunction with Service Elements






01-Dec-16 - Lakota Simulators at Flight School XXI
13-Oct-16 - FlightSafety Academy 50th anniversary
07-Jul-16 - Night Vision Goggle Training in Dallas
10-Jun-16 - FlightSafety FlightBag Courseware Application
23-May-16 - FlightSafety is Honeywell Exclusive Training Provider
29-Mar-16 - FlightSafety International 65th Anniversary
16-Feb-16 - FlightSafety Training for S-76C+ and C++ in Singapore Singapore Airshow 2016
18-Jan-16 - Metro Aviation EC145 Level D Full Motion Simulator
16-Nov-15 - Bell 212/412EP New Level D Simulator in Dallas NBAA 2015
16-Nov-15 - New Sikorsky S-92 Search and Rescue Course NBAA 2015
16-Nov-15 - Flightsafety S-76D Simulator Receives Level D Qualification NBAA 2015
16-Nov-15 - LAPD Selects FlightSafety for AS350B3 Training NBAA 2015
13-Aug-15 - Aeroglobo to Provide P&WC Training in Brazil LABACE 2015
15-Jul-15 - LAPD selects FlightSafety for Bell 412 training ALEA 2015
12-Jul-15 - FlightSafety at ALEA Expo 2015 ALEA 2015
18-May-15 - FlightSafety Receive FAA Gold Seal Certification
05-Mar-15 - FlightSafety First to Meet FAA Safety Requirements Heli-Expo 2015
02-Mar-15 - FlightSafety Increase its Simulators Fleet by Over 40% Heli-Expo 2015
02-Mar-15 - FlightSafety and Air Methods Level D Simulators Heli-Expo 2015
12-Feb-15 - FlightSafety Louisiana AW139 Authorised Training Centre
22-Dec-14 - FlightSafety EC145 FS1000 Level D Simulator
05-Dec-14 - New Learning Center in Colorado from 2016
16-Jun-14 - EagleMed Selects Metro Aviation
20-Mar-14 - EC135 simulator arrives at Metro Training Center
23-Feb-14 - FlightSafety S-92 simulator in Sao Paulo, Brazil Heli-Expo 2014
22-Oct-13 - Simulators arrive at Metro Aviation
27-Feb-13 - FlightSafety EC135 simulator is NVG qualified
18-May-12 - HH-60G simulator enters service at Kirtland AFB
20-Jun-11 - FlightSafety to design CV-22 Flight Training Devices
08-Jun-04 - Sikorsky S-92 Achieves International Type Certification
07-Jan-04 - Sikorsky Forms All-American VH-92 Team for Presidential Helicopter Competition




Model
C/N
Built
ID
s-92 Helibus
92-0002
1998
N292SA : FlightSafety International at West Palm Beach, FL as the Maintena ...






1 Construction Numbers in this organisation found