Helicopter Sikorsky H-34A Choctaw Serial 58-384 Register XJ080 54-3031 used by US Army Aviation. Built 1956. Aircraft history and location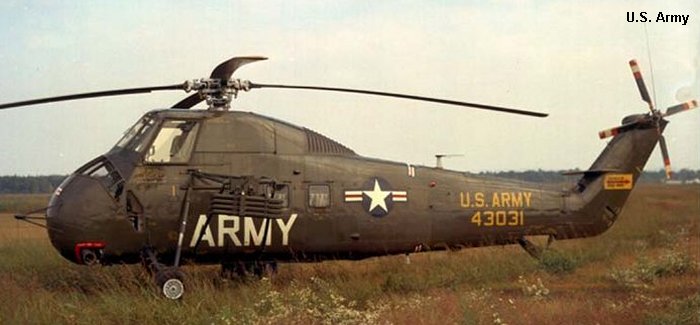 54-3031

US Army Aviation
1956-11-14

Sikorsky CH-34C Choctaw del US ARMY as H-34A, 54-3031, 14Nov56
to H-34C by Jan62
soc HQ, 1st Infantry Division, Fort Riley, KS, Feb71
xfer Indiana National Guard, Mar71-Apr72
wfu & xfer MASDC as XJ080, 26Apr72
soc 28Oct77, 4249.8 TTH. Indiana National Guard



XJ080

-
Sold Allied Aircraft Sales as XJ080, unk
xfer Bobs Airpark, unk
xfer Jacks Government Surplus, Jul00
xfer Tim Adamson, Nash Creek Aviation, unk.