Helicopter Sikorsky HSS-1 / SH-34G Seabat Serial 58-145 Register 8466 H-69 138466 used by Lao People's Armed Forces ,Air America ,Không lực Việt Nam Cộng hòa KLVNCH (South Vietnam Air Force (1955-1975)) ,US Navy USN (United States Naval Aviation). Built 1955. Aircraft history and location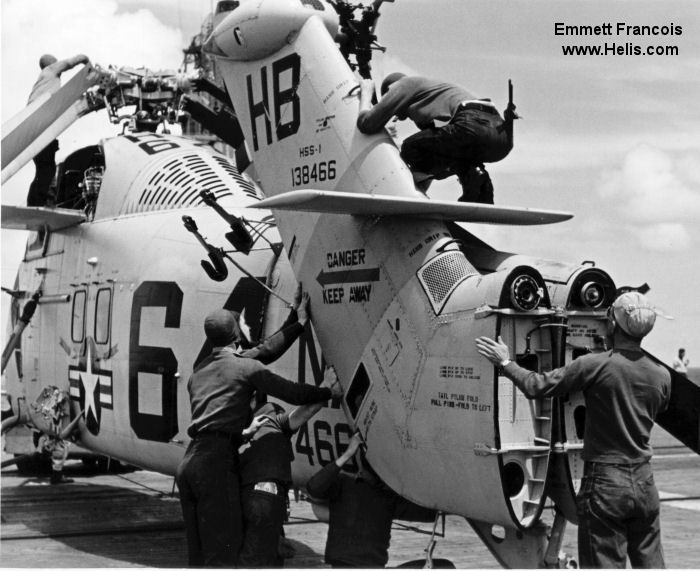 138466

US Navy
1955-12-06

Sikorsky UH-34G Seabat Sikorsky HSS-1, c/n 58-145, ff?
del US Navy as HSS-1 138466, 06Dec55
sos as UH-34G, for MAP, NARF Pensacola, 25Apr69
1958 as HS-3 /HB-64 on USS Lake Champlain (CVS-39)


Không lực Việt Nam Cộng hòa
1969-04-25
xfer to VNAF as UH-34G, 138466, 25Apr69
w/o 12Sep69.



H-69

Air America
1969-08
xfer to Air America as H-69, Aug69
soc 15Jul71.



8466

Lao People's Armed Forces
1971-07-15
xfer Royal Laotian Air Force as UH-34G, 8466, 15Jul71
current 01Apr72.