c/n b-001
Year 1961 to 1971
Helicopter Boeing-Vertol YHC-1B / YCH-47A Serial b-001 Register 59-04982 used by US Army Aviation Army. Built 1961. Aircraft history and location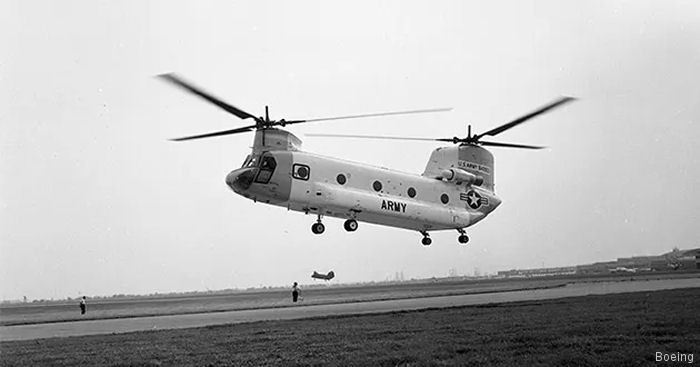 59-04982

US Army Aviation
1961-04-28
Vertol Model 114, c/n B-001, ff: n/a
YHC-1B 59-04982 was rolled out on 28Apr61 and immediately bailed to Vertol as a test bed. Tied down securely on the Vertol plant ramp, this aircraft became the subject of an endurance project designed to explore the durability of the power plant and drive train system before delivery to the US Army on 26Oct62
redesignated YCH-47A Nov62
accumulated 3,854.0 aircraft hours before being administratively struck off charge on 01Jun71. It was moved to Aberdeen Proving Grounds on 17May72 for ballistic testing
current status and whereabouts unknown.