c/n 61-189
Year 1963 to 1967
Helicopter Sikorsky CH-124 Sea King Serial 61-189 Register 4002 used by Royal Canadian Navy (1945-1968). Built 1963. Aircraft history and location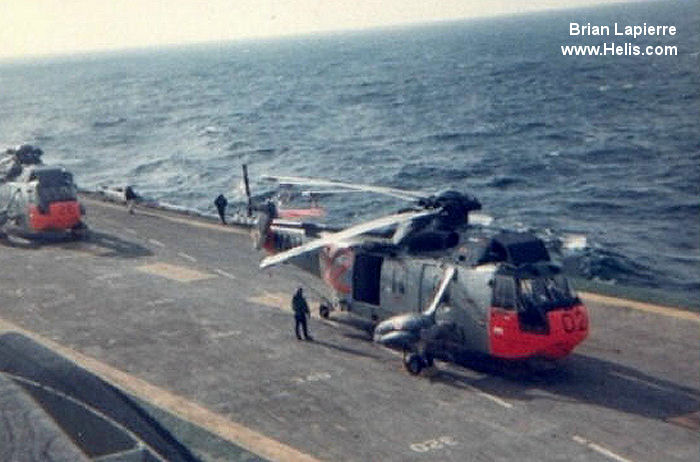 For 4002 see also:
a109luh c/n 13652
2005 412ep c/n 36389





4002

Royal Canadian Navy (1945-1968)
1967-11-10
10nov67 at sea on HMCS Bonaventure days before crash



1967-11-30
Sikorsky S-61B, c/n 61-189, del Royal Canadian Navy as CHSS-2, 4002, 1963
w/o 30Nov67.

A

Bermuda area
w/o 30nov67 off of Bermuda



By Brian Lapierre :

This helicopter Sea King 4002 crashed on 30 November 1967 off of Bermuda. He was attached to the carrier HMCS Bonaventure at the time. The pilot and co-pilot got out and survived. Two other crew died and went down with the helicopter. The two crew who died were Commissioned Officer Claire Tully and Petty Officer Douglas Mander.