Satellite and aerial maps of Sumburgh with nearby locations
Toggle Map
1937 to present

59° 52' 43.68'' N - 1° 17' 28.68'' W
17nm S of Lerwick
ICAO: EGPB
IATA: LSI
Elevation: 21 feet
The airport was built in the late 1930s to provide air services to a number of Scottish airports. From 1940 it was an RAF fighter base to intercept
Luftwaffe
raids from Norwegian bases, protect the Shetlands but also as reserve cover for the Home Fleet's northern anchorage at Scapa Flow, further south in the Orkney Isles. Sumburgh became Shetland's premier airport over Lerwick (Tingwall) in 1953 and because of its proximity to the mainland. In 1971, in response to the North Sea hydrocarbon exploration and production industry, a brace of C-47s began scheduled services from
Aberdeen
and helicopter operations soon followed.

Its perimeter road curves around three-quarters of the airfield to the main terminal, built in 1979. Since 1982 the Wilsness Terminal has supplemented passenger movements. To improve reliabilty, a PAMOS weather monitoring system was installed in 1997 but in December 1999, the majority of North Sea oil-related helicopter operations transferred further north to
Scatsta
, nearer the Sullom Voe oil terminal. It also moved the traffic away from the conspicuous Sumburgh Lighthouse (an 1821 marvel from the prolific Stephenson family, for the
Northern Lighthouse Board
) and the important Old Scatness Broch archaeological site.  Sumburgh is the most northerly SAR base, towards the northern margin of the
UK Search and Rescue Region
.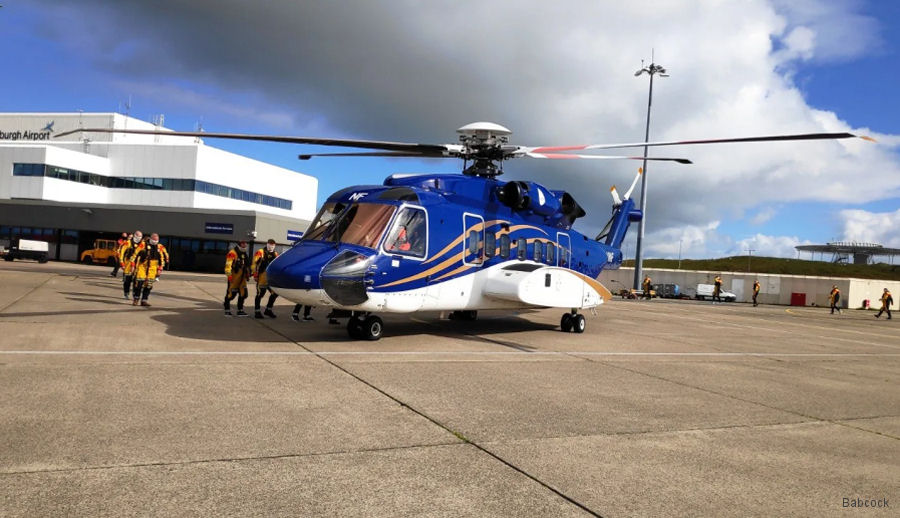 Sumburgh Oil and Gas Contract Starts, 02-Jul-20 : #oilandgas Babcock S-92 helicopters began 5-year contract for daily flights from Sumburgh, Shetland Islands, to oil and gas platforms in the northern North Sea on behalf of EnQuest, TAQA and CNR International. Workers arrived from Aberdeen on Loganair ATR-42 aircraft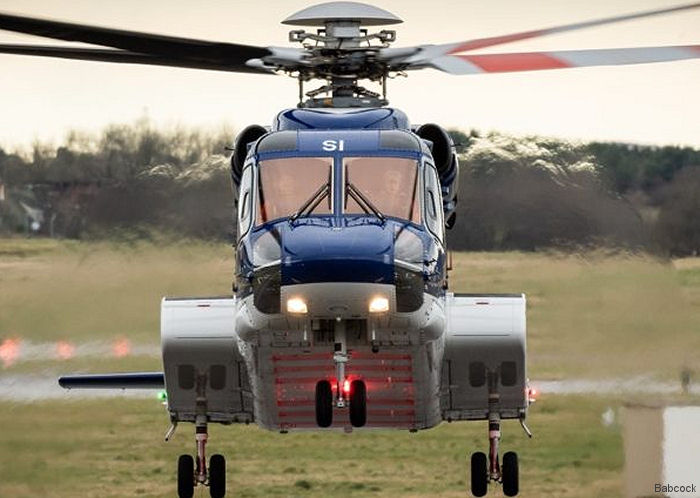 Five-Years Contract for Babcock in North Sea, 08-Mar-20 : #oilandgas Babcock Mission Critical Services (MCS) Offshore starting 100 helicopter flights per month next July from Sumburgh, Shetland Islands, northern Scotland, to support oil and gas operations of CNR International, EnQuest and TAQA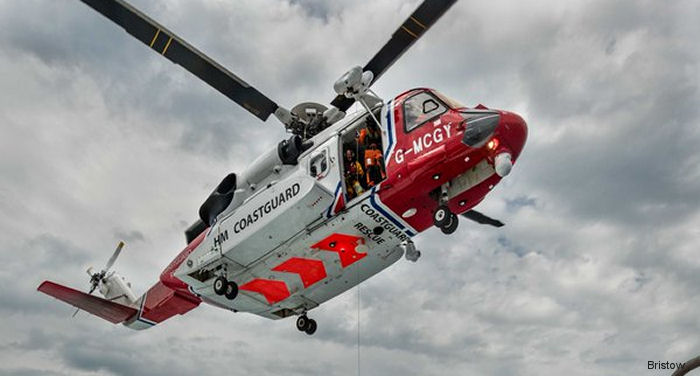 1,000th Mission for Bristow SAR Sumburgh, 21-Feb-20 : #Sumburgh HM Coastguard Search and Rescue (SAR) helicopter base at Sumburgh in the Shetland Islands, Scotland completed its 1,000 mission since operated by the civilian service (Bristow) from 2013
16-Dec-16 - Bristow Sumburgh SAR Completes 500 mission
29-Jul-16 - Bristow SAR Third Anniversary in Northern Scotland
16-Dec-15 - Bond Launched Aberdeen New Route Via Sumburgh
09-Sep-15 - UK Sumburgh SAR 335 Taskings in First Two Years
29-Jul-14 - Bristow First Anniversary of Northern Scotland SAR
25-Apr-14 - UK SAR Oscar Charlie Legacy in Naming Ceremony