Satellite and aerial maps of Camp Bondsteel Heliport with nearby locations
Toggle Map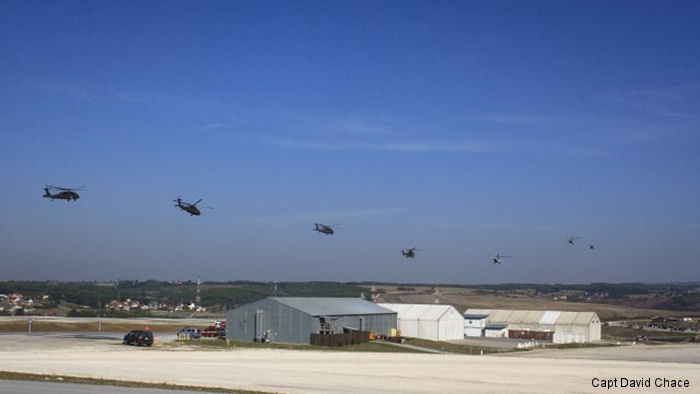 42° 21' 15.84'' N - 21° 14' 55.32'' E
ICAO: LYBS
IATA: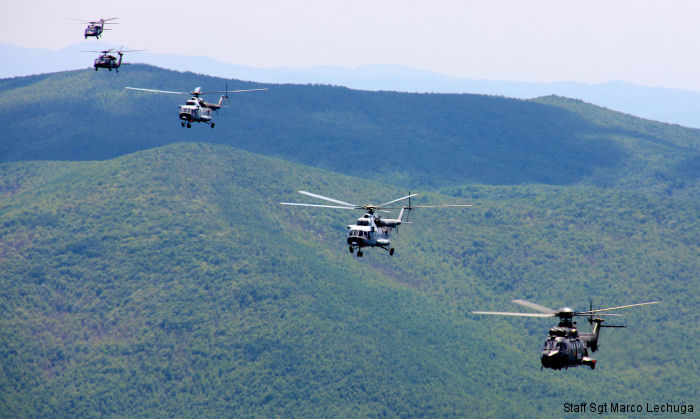 Operation Icarus KFOR Exercise, 09-Jun-16 : KFOR forces including Croatian Mi-171, Swiss AS532 and US Army Black Hawks helicopters train together during combat search and rescue exercise Operation Icarus in Kosovo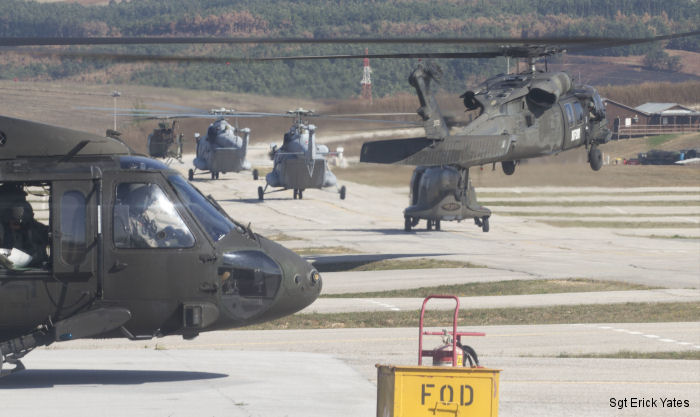 Multinational Air Operation in Kosovo, 18-Sep-15 : Croatian, Slovenian, Swiss and U.S. Army flight KFOR crews soared over Kosovo for a multinational, eight-ship helicopter mission, during a large aviation exercise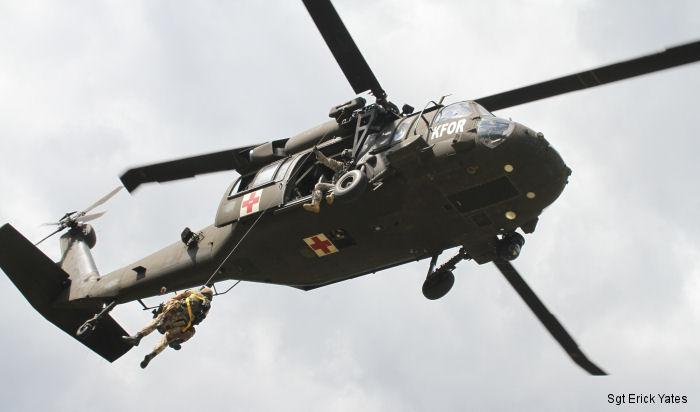 KFOR MedEvac Training in Kosovo, 16-Jul-15 : U.S. Army Reserve 5-159th AVN HH-60M Black Hawk medic crew based at Camp Bondsteel, Kosovo lead a course in medical evacuation (MedEvac) operations for their multinational partners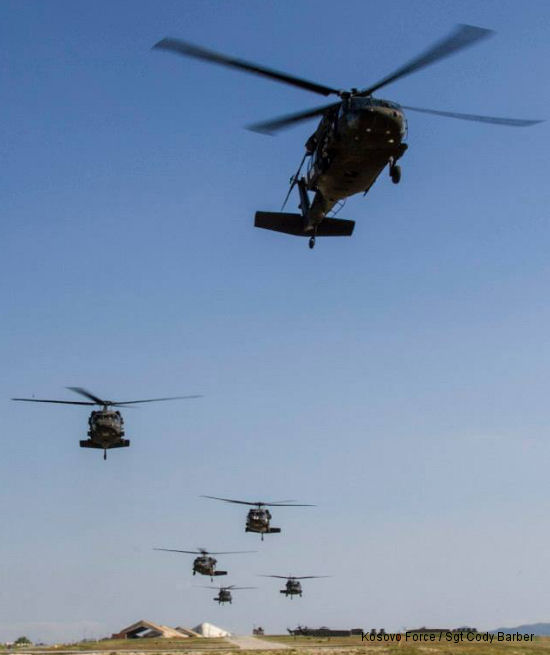 US Army Aviation Mechanics in Kosovo, 15-Jul-14 : CAMP BONDSTEEL by Capt Kevin Sandell, Kosovo Force (KFOR) - It was an uncommon sight in Kosovo. Eight UH-60 Black Hawk helicopters soared in a formation above the Kosovo countryside, June 28.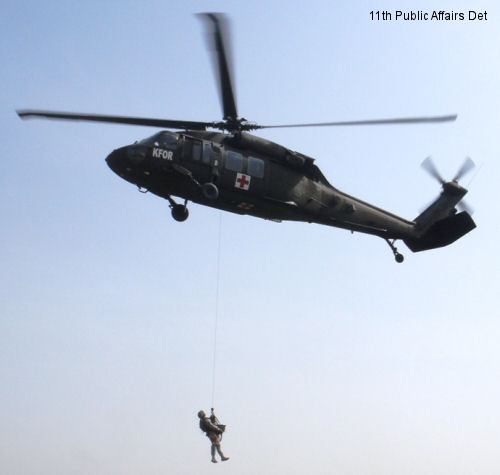 Military K-9s experience medevac training at Kosovo, 04-Apr-14 : CAMP BONDSTEEL, Kosovo by Capt. Kevin Sandell - Spc. Katie Lane strapped herself onto the hoist next to a simulated casualty that would be lifted skyward over 50 feet in the air to a hovering helicopter. Fitted with a special pair of goggles and a muzzle, the four-legged 'casualty' shook its tail in nervous excitement.
List of aircraft and events at Camp Bondsteel Heliport

Login to Edit