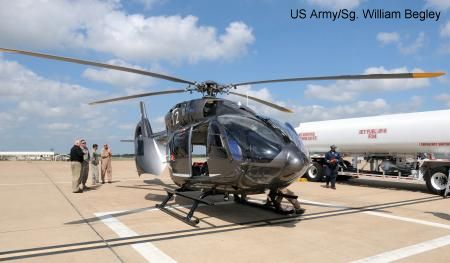 Air Cav tests replacement for Kiowa, 16-Oct-12 : FORT HOOD, Texas by Sgt William Begley, 11th Public Affairs Detachment - Lt. Col. Karsten Haake and Chief Warrant Officer 4 Troy Wyatt talk with industry professionals before a test flight of the civilian version of the Armed Aerial Scout 72X+ at Robert Gray Army Airfield Friday. The aircraft is just one potential replacement for the OH-58D Kiowa Warrior scout helicopter.
AAS-72X+ demo flights, 26-Sep-12 :

HERNDON, Va. - EADS North America has begun its voluntary flight demonstration (VFD) for the Army's Armed Aerial Scout helicopter program, flying two aircraft at a high-altitude test site for a series of demonstrations that will showcase the superior performance of the company's AAS-72X+ offering.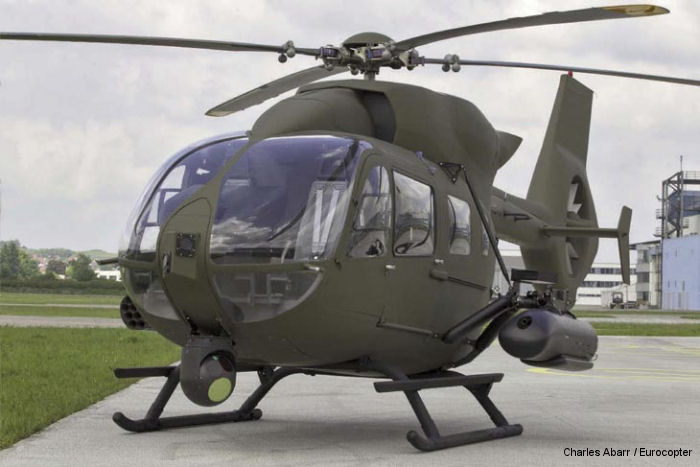 AAS-72X+ Unveiled, 03-Apr-12 :

American Eurocopter unveiled its Armed Aerial Scout 72X+ (AAS-72X+) at the annual Army Aviation Association of America convention in Nashville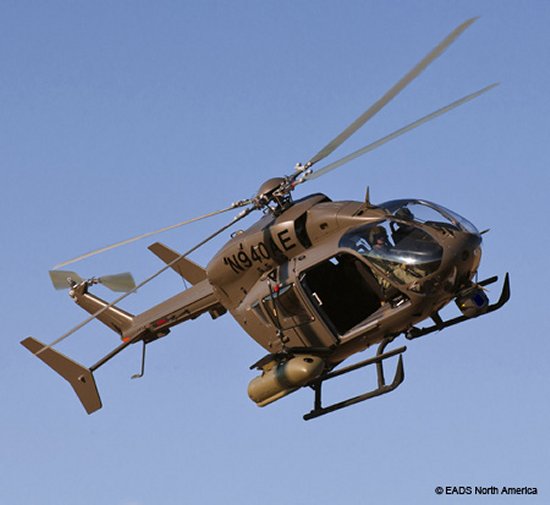 AAS-72X arrives at AUSA Convention, 10-Oct-11 : WASHINGTON, In anticipation of a competitive flight demonstration, EADS North America's Armed Aerial Scout 72X (AAS-72X) is on display at the Association of the U.S. Army (AUSA) convention this week in Washington, DC.
AAS-72X first flight, 08-Dec-10 : ARLINGTON, Va. and GRAND PRAIRIE, Texas, EADS North America today announced that it has flown the second of three company-funded Armed Aerial Scout 72X Technical Demonstration Aircraft (TDA).
List of Operators of Eurocopter AAS-72X
From
Organisation with model AAS-72X






C/N
Year
History
9377
2010
N488LF,N72XA,N940AE




1 C/N.