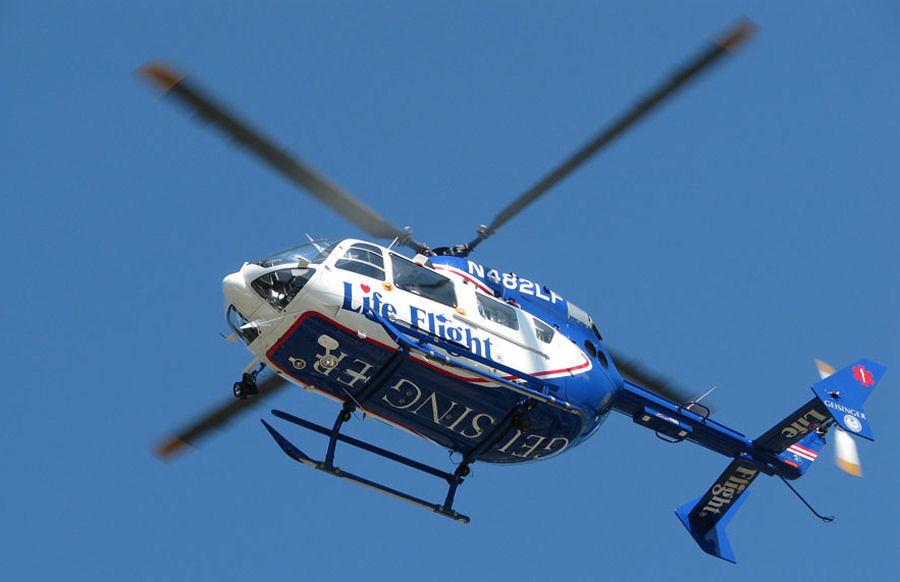 The EC.145, originally known as
BK-117C2
, is a twin-engine utility helicopter that can carry up to nine passengers with a high rotor clearance and large luggage clamshell doors.
It was a joint development between MBB from Germany and
Kawasaki Heavy Industries
from Japan and first flew on June 12, 1999. Launching customer was the French Securite Civile which ordered 32 on 1997 and more than 300 were already sold by 2010
Airframes with c/n 4... are built by
Kawasaki in Japan
as Bk117-C2;
From January 1st, 2014 is known as
Airbus Helicopters ec145
Derivatives & Versions of EC145
Model
Year
History
UH-72A Lakota

2007
2007
EADS North America (American Eurocopter) was selected as the winner of the Light Utility Helicopter competition in 2006 for a Commercial-Off-the- ...

EC145 Stylence

2009
2009
Stylence, a combination of Style and Silence, is a EC145 variant fully-equipped as in-flight office for business executives and companies. After ...

AAS-72X

2010
2010
Based on the UH-72A Lakota was the American Eurocopter/Lockheed-Martin proposal for the US Army Armed Aerial Scout (AAS) competition. Main conten ...

EC145 MB

2012
2012
The EC145 Mercedes-Benz Style is the special VIP variant of the EC145 family. Created in a styling project led by the Mercedes-Benz Advanced Desi ...

AH EC145

2014
2014
Post 2014 EC145T1 (c/n 9000...) and EC145T2 (20000...) variants listed here. For airframes built before January 1st, 2014 see Eurocopter EC145 ...