Post 2014 EC145T1 (c/n 9000...) and EC145T2 (20000...) variants listed here.
For airframes built before January 1st, 2014 see
Eurocopter EC145
As of November 2017, the entire H145-Family (
Bk117
, EC145 and H145) has collected over 4,8 million flight hours with more than 1400 helicopters delivered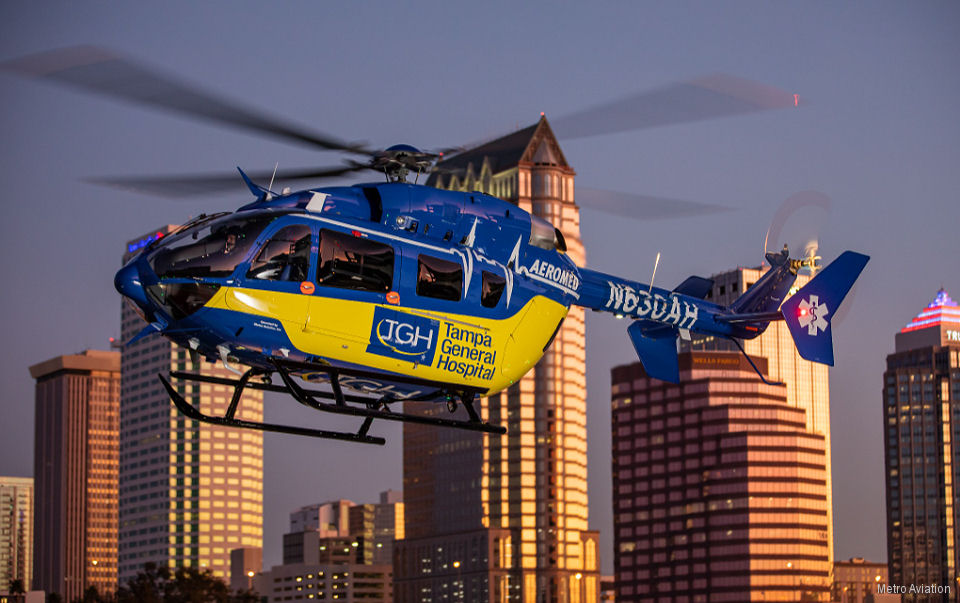 Metro EC145e for Tampa General Hospital, 25-Mar-21 : #Tampa Aeromed, the air ambulance helicopter service of the Tampa General Hospital (TGH) in Florida received a new Airbus EC145e customized and operated by Metro Aviation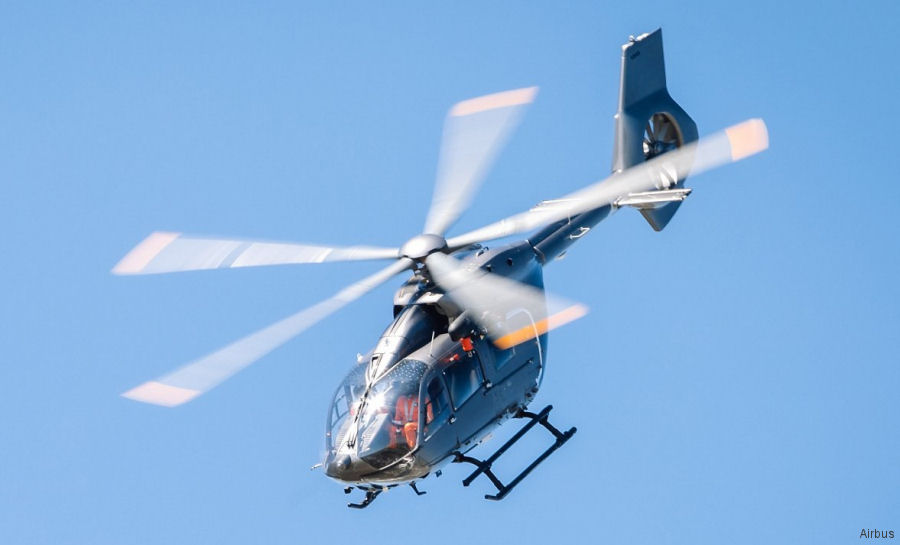 FAA Certification for 5-Bladed H145, 30-Nov-20 : #H145 The five-bladed Airbus H145 / Bk117D3 receives Federal Aviation Administration (FAA) type certification. First deliveries in North America expected in the coming months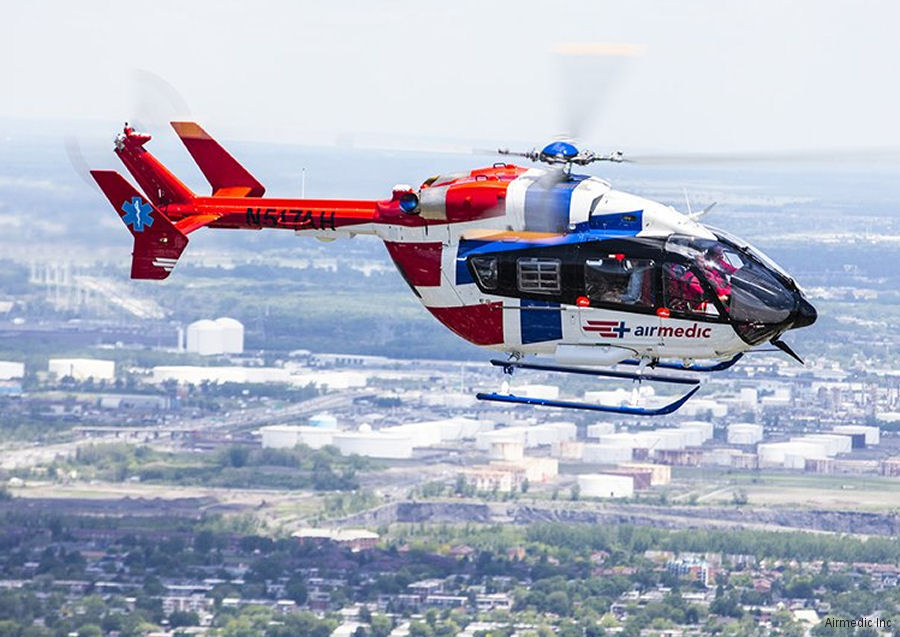 First Canadian IFR EC145e to Airmedic, 07-Nov-20 : #Canada Genesys Aerosystems and Metro Aviation received Transport Canada Civil Aviation (TCCA) approval for the the IDU-450 and IFR HeliSAS avionics suite on the Airbus EC145e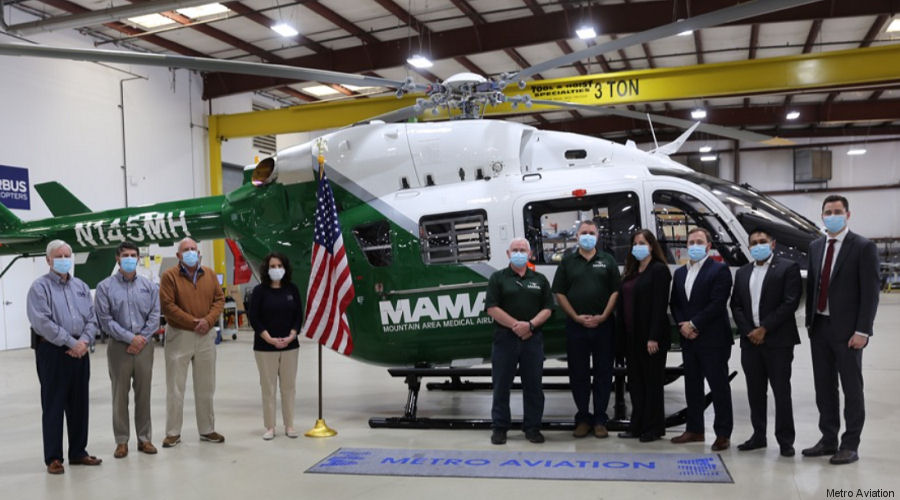 Metro Aviation EC145e for MAMA, 23-Oct-20 : #EC145e Mission Health's Mountain Area Medical Airlift (MAMA) , an air ambulance based in Asheville serving parts of North Carolina, South Carolina, Tennessee and Georgia and operated by Metro Aviation added a EC145e helicopter to its fleet
Model
Year
History
H145 / EC145T2
2010
Immediately noticeable for its new tail boom with the Fenestron, the BK117D2 / EC145T2 ( originally known as X5 ) has greatly improved performanc ...

EC145e e-lite
2015
The EC145e, type certificate MBB BK117 C-2e, is a lower cost version of the EC145 T1 that integrates a standardized interior and an equipment lis ...