Post 2014 EC145T1 (c/n 9000...) and EC145T2 (20000...) variants listed here.
For airframes built before January 1st, 2014 see
Eurocopter EC145
As of November 2017, the entire H145-Family (
Bk117
, EC145 and H145) has collected over 4,8 million flight hours with more than 1400 helicopters delivered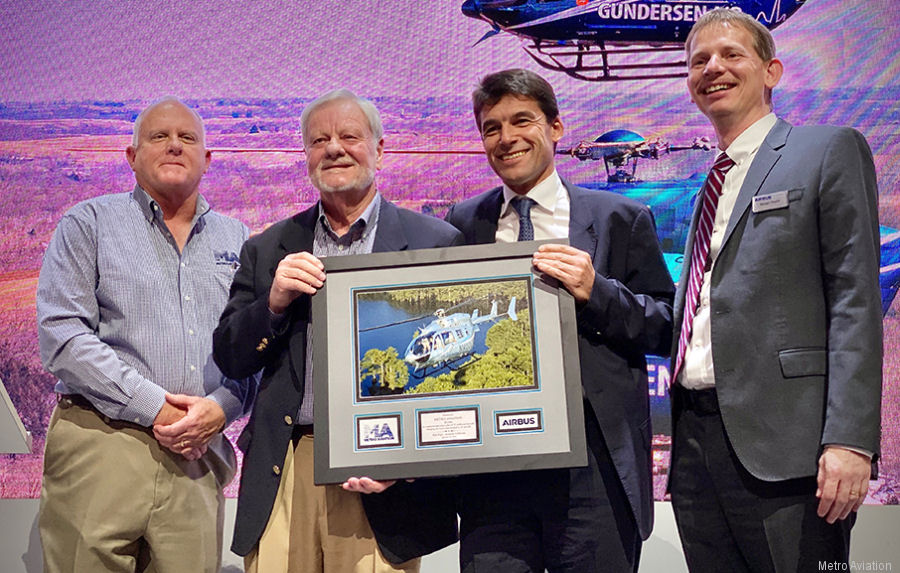 Metro Ordered 12 Additional EC145e, 29-Jan-20 : Heli-Expo 2020 Metro Aviation signed for additional 12 new Airbus EC145e bringing their total number to 43 ordered since they were launch customer in 2015. North Carolina' Duke Life Flight received the first American-made EC145e at Heli-Expo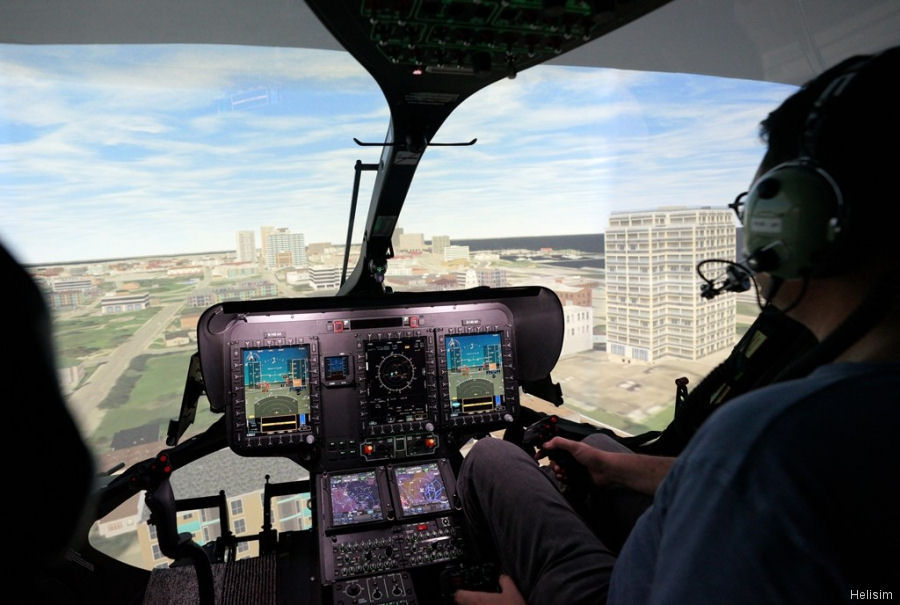 Helisim Training Center in Texas Ready by March 2020, 12-Dec-19 : #H145 The new Helisim Training & Simulation Center at Airbus Helicopters USA headquarters in Grand Prairie, Texas is on track and the H145 full flight simulator expected to be ready in March 2020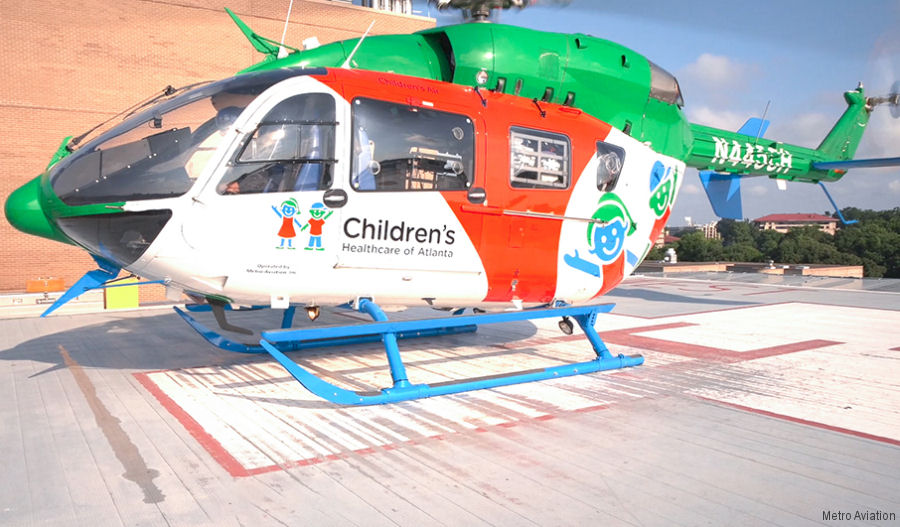 Six EC145e Ordered at AMTC 2019, 14-Nov-19 :

AMTC 2019 Six EC145e were ordered during the Air Medical Transport Conference AMTC 2019. Ten more helicopters are currently available for customization by Metro Aviation
Model
Year
History
H145 / EC145T2
2010
Immediately noticeable for its new tail boom with the Fenestron, the BK117D2 / EC145T2 ( originally known as X5 ) has greatly improved performanc ...

EC145e e-lite
2015
The EC145e, type certificate MBB BK117 C-2e, is a lower cost version of the EC145 T1 that integrates a standardized interior and an equipment lis ...