Post 2014 EC145T1 (c/n 9000...) and EC145T2 (20000...) variants listed here.
For airframes built before January 1st, 2014 see
Eurocopter EC145
As of November 2017, the entire H145-Family (
Bk117
, EC145 and H145) has collected over 4,8 million flight hours with more than 1400 helicopters delivered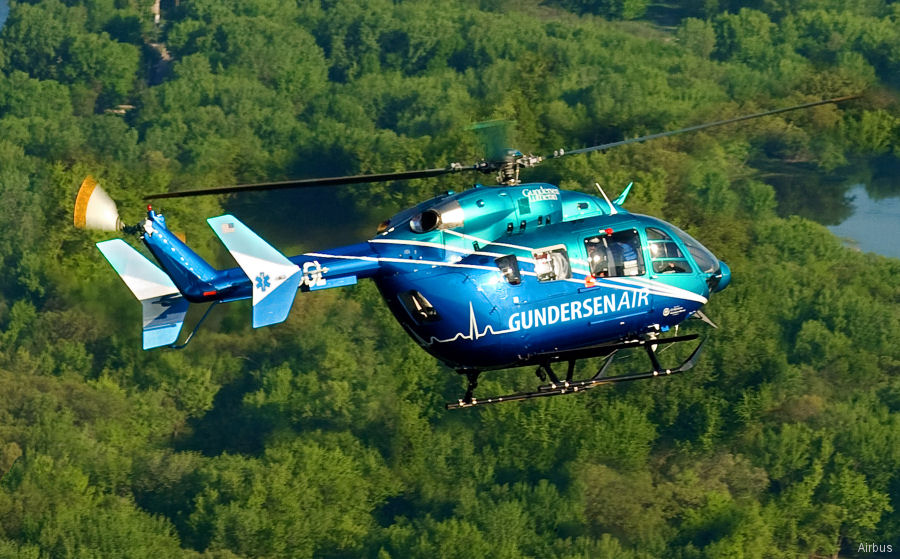 First U.S. Assembled EC145e, 11-Sep-19 : #EC145e Airbus plant at Columbus, Mississippi delivered the first EC145e assembled in USA to Metro Aviation. The EC145e is a special utility variant of the EC145T1 marketed and customized by Metro Aviation mainly for medical emergencies services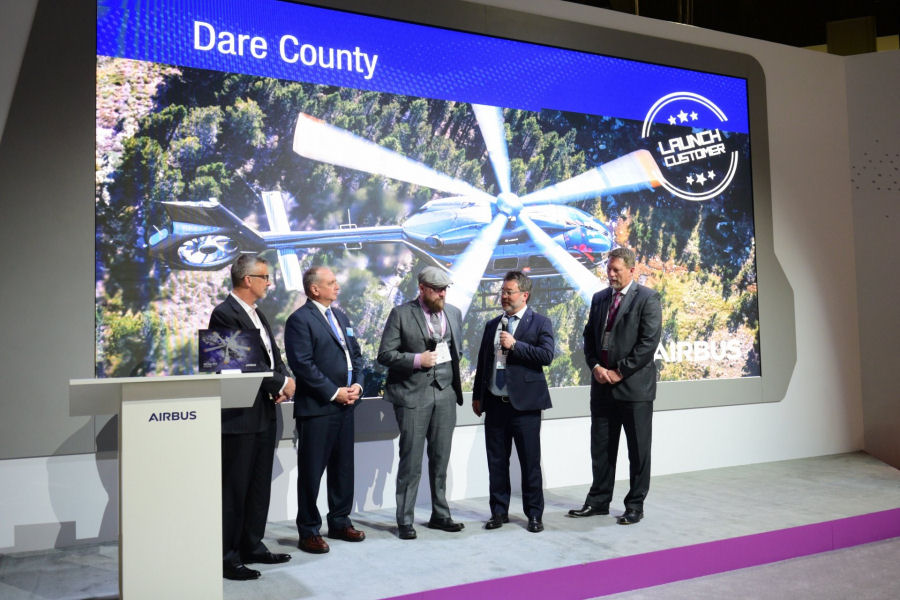 Dare County MedFlight Upgrades to New H145, 06-Mar-19 : #MedFlight Dare County MedFlight from North Carolina, which was the U.S. launch customer of the H145/EC145T2, will upgrade its helicopter to the new 5-bladed H145 type
Model
Year
History
H145 / EC145T2
2010
Immediately noticeable for its new tail boom with the Fenestron, the BK117D2 / EC145T2 ( originally known as X5 ) has greatly improved performanc ...

EC145e e-lite
2015
The EC145e, type certificate MBB BK117 C-2e, is a lower cost version of the EC145 T1 that integrates a standardized interior and an equipment lis ...