Post 2014 EC145T1 (c/n 9000...) and EC145T2 (20000...) variants listed here.
For airframes built before January 1st, 2014 see
Eurocopter EC145
As of November 2017, the entire H145-Family (
Bk117
, EC145 and H145) has collected over 4,8 million flight hours with more than 1400 helicopters delivered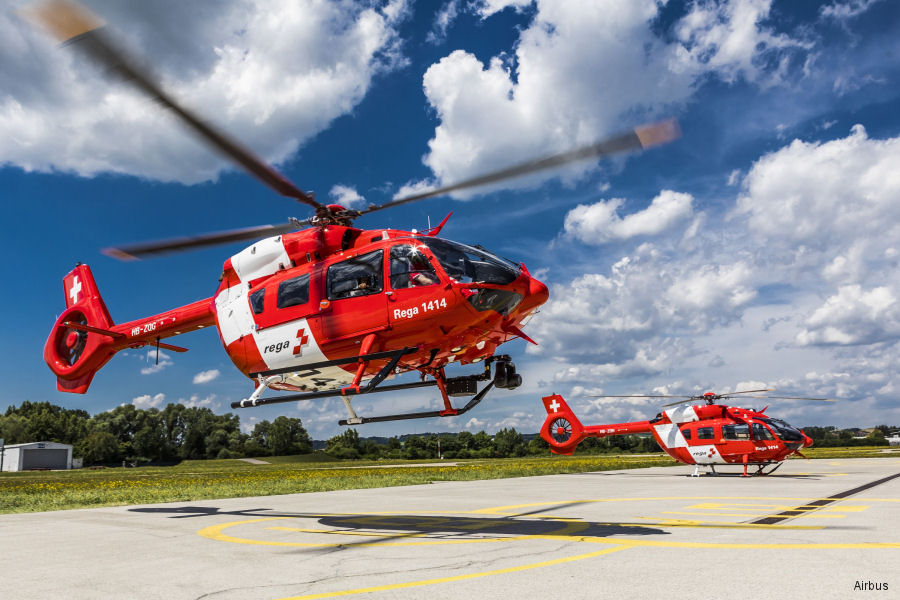 Rega Received First Two of Six H145, 21-Jun-18 : #delivery Airbus Germany delivered the first two of six H145/EC145T2 to Swiss Air-Rescue Rega. Current EC145 model scheduled to be phased out by middle of 2019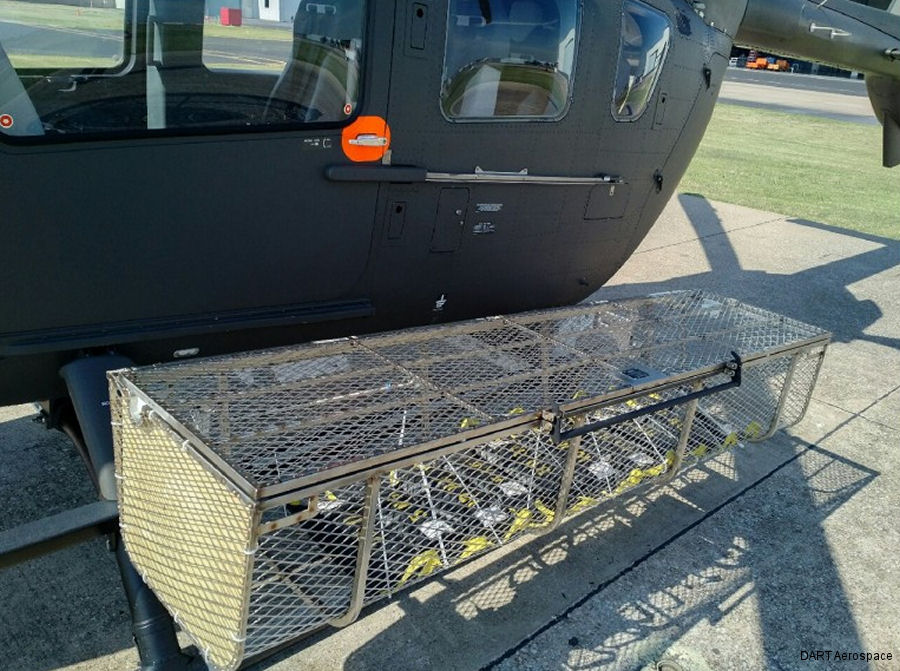 EASA Certification for H145 Utility Basket, 30-Apr-18 : DART received EASA certification for the heli-utility basket for external load and is now available to European operators of the H145 (EC145T2) and EC145(BK117C2)
Model
Year
History
H145 / EC145T2
2010
Immediately noticeable for its new tail boom with the Fenestron, the BK117D2 / EC145T2 ( originally known as X5 ) has greatly improved performanc ...

H145M / EC645T2
2014
The Bk.117D2M is the military variant of the EC145T2, named LUH SOF ( Light Utility Helicopter, Special Operations Forces ) EC645T2. Renamed H14 ...

EC145e e-lite
2015
The EC145e, type certificate MBB-BK117 C-2e, is a lower cost version of the EC145 that integrates a standardized interior and an equipment list t ...

H145 MB
2015
First unveiled at Helitech 2015, is an exclusive Mercedes-Benz Style VIP version on the H145, which offers higher performance, increased flight s ...