Post 2014 EC145T1 (c/n 9000...) and EC145T2 (20000...) variants listed here.
For airframes built before January 1st, 2014 see
Eurocopter EC145
As of November 2017, the entire H145-Family (
Bk117
, EC145 and H145) has collected over 4,8 million flight hours with more than 1400 helicopters delivered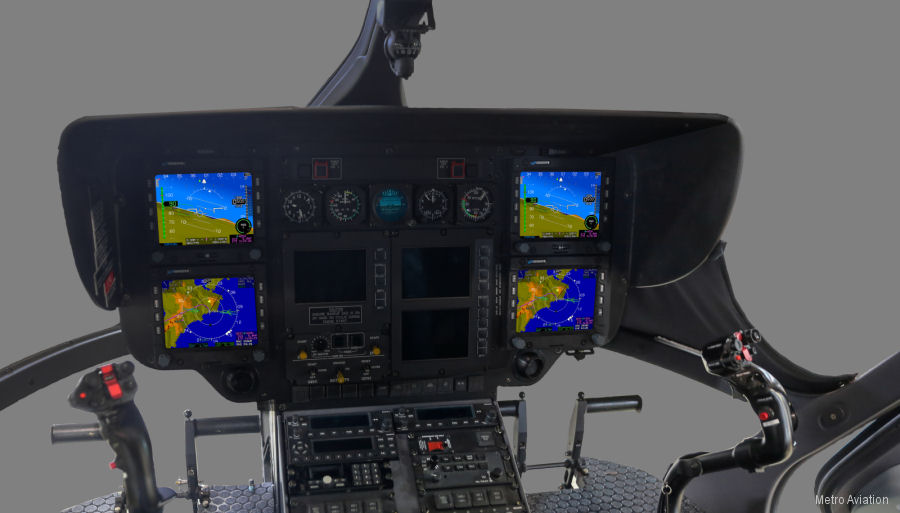 IDU-450 Avionics Suite for EC145e, 21-Feb-19 : #Customization Genesys Aerosystems get Supplemental Type Certification (STC) for its IDU-450 avionics suite featuring 8.0H software for the Metro Aviation customized EC145e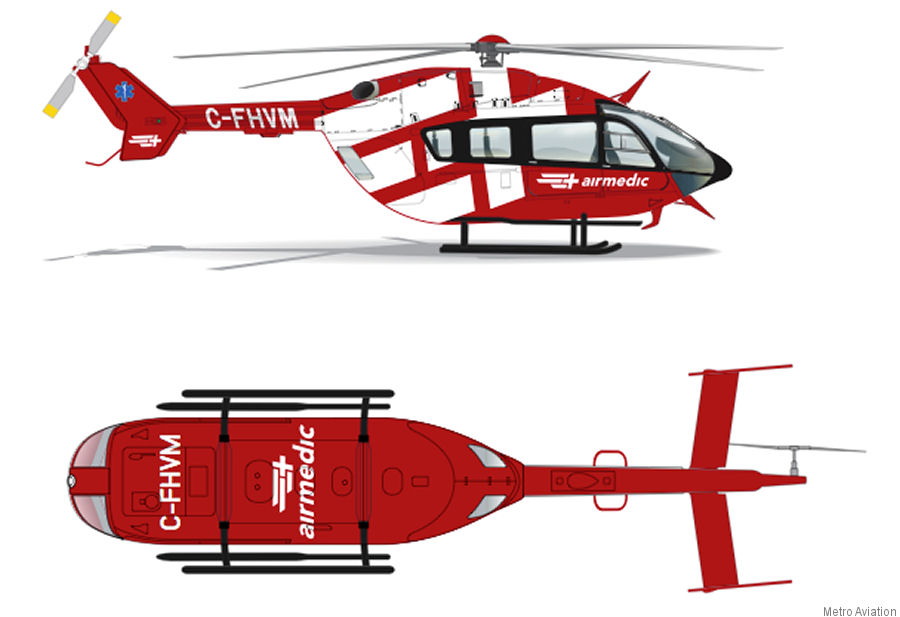 Quebec' Airmedic Signs for Three EC145e, 23-Oct-18 : AMTC 2018 Airmedic, the only privately-owned air medical provider in Quebec, ordered three EC145e from Metro Aviation during AMTC 2018. Are the first in Canada and will be delivered two Q1 2019 and final in Q3
Model
Year
History
H145 / EC145T2
2010
Immediately noticeable for its new tail boom with the Fenestron, the BK117D2 / EC145T2 ( originally known as X5 ) has greatly improved performanc ...

EC145e e-lite
2015
The EC145e, type certificate MBB-BK117 C-2e, is a lower cost version of the EC145 that integrates a standardized interior and an equipment list t ...