Post 2014 EC145T1 (c/n 9000...) and EC145T2 (20000...) variants listed here.
For airframes built before January 1st, 2014 see
Eurocopter EC145
As of November 2017, the entire H145-Family (
Bk117
, EC145 and H145) has collected over 4,8 million flight hours with more than 1400 helicopters delivered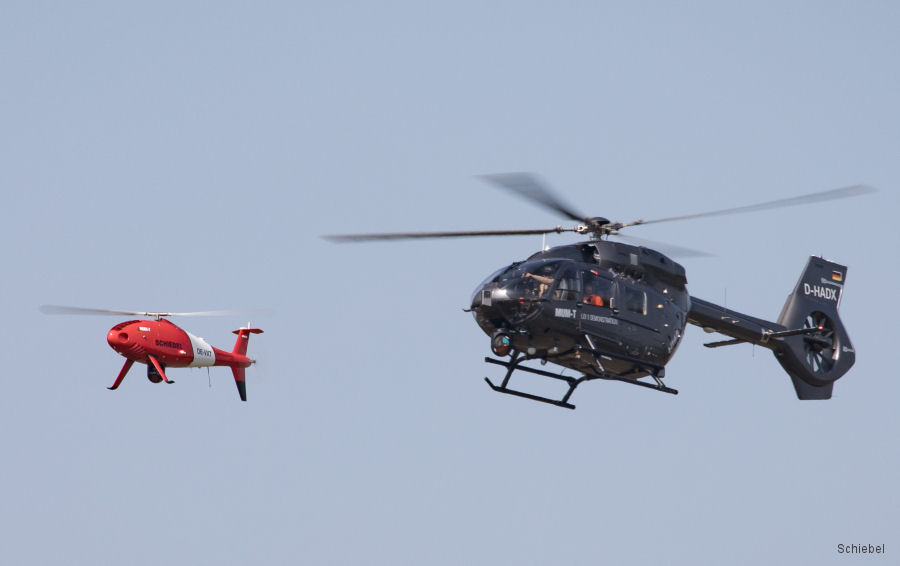 Drone Historic Flight by Airbus and Schiebel, 24-Apr-18 :

Airbus and Schiebel tested Manned Unmanned Teaming (MUM-T) capabilities between an H145 a Camcopter S-100 drone. First European helicopter manufacturers to demonstrate this technology. The highest Level of Interoperability (LOI 5) was achieved which allows the manned platform (in this case the H145 helicopter) to exercise full control of the drone including its take-off and landing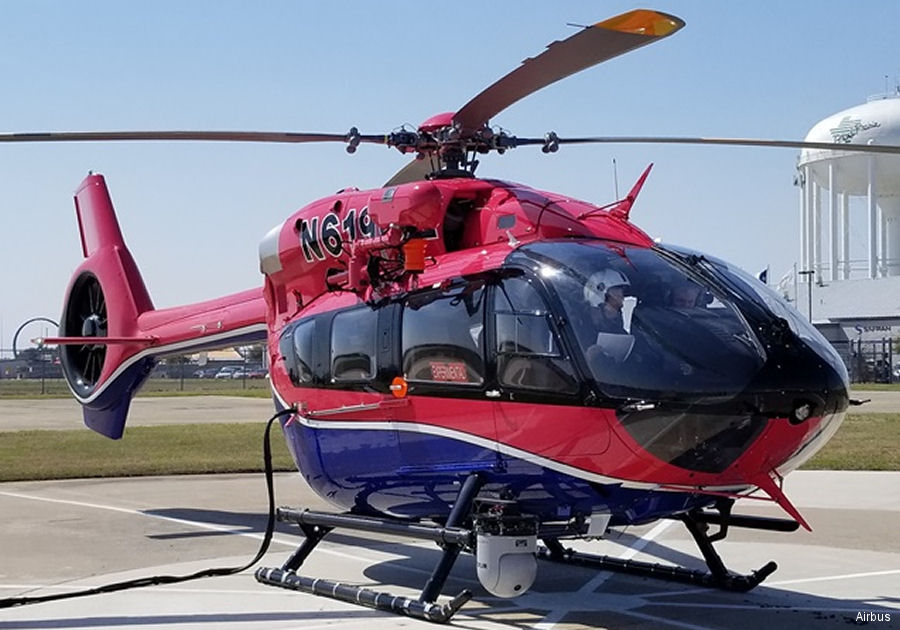 San Diego Gas & Electric New H145 Helicopter, 18-Apr-18 : San Diego Gas & Electric (SDG&E), a major Southern California public utility company received a new H145/EC145T2 to support its electric transmission and distribution network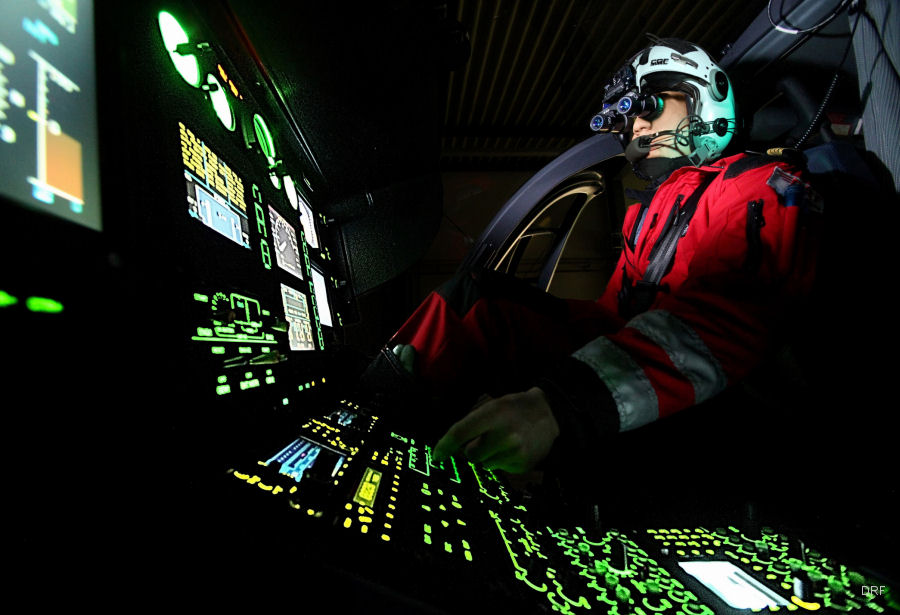 Night Emergency Medical Service by DRF, 10-Apr-18 : With more than 2.300 night missions in 2017, the DRF Luftrettung provides the broadest of experience in HEMS night operations throughout Europe
Model
Year
History
H145 / EC145T2
2010
Immediately noticeable for its new tail boom with the Fenestron, the BK117D2 / EC145T2 ( originally known as X5 ) has greatly improved performanc ...

H145M / EC645T2
2014
The Bk.117D2M is the military variant of the EC145T2, named LUH SOF ( Light Utility Helicopter, Special Operations Forces ) EC645T2. Renamed H14 ...

EC145e e-lite
2015
The EC145e, type certificate MBB-BK117 C-2e, is a lower cost version of the EC145 that integrates a standardized interior and an equipment list t ...

H145 MB
2015
First unveiled at Helitech 2015, is an exclusive Mercedes-Benz Style VIP version on the H145, which offers higher performance, increased flight s ...