Stylence, a combination of Style and Silence, is a EC145 variant fully-equipped as in-flight office for business executives and companies.

After the presentation of the first EC130 Stylence in 2003, the EC145 is the 5th Eurocopter helicopter to enter the Stylence series following the EC120, EC130, AS350B2/B3 and AS355NP.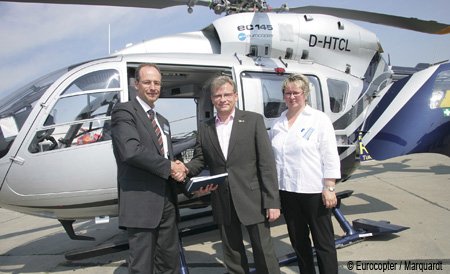 EC145 Stylence Helicopter to Spedition Helicopterservice Linke GmbH, 06-Oct-10 : Berlin, The VIP-configured EC145 Stylence helicopter which is presented in the ILA HeliCenter Static Display was handed over to 'Spedition & Helicopterservice Linke GmbH', a Northern Germany-based logistic company, on June 10th, 2010. The customer will use its new EC145 Stylence mainly for corporate transport missions as well as for helicopter trainings.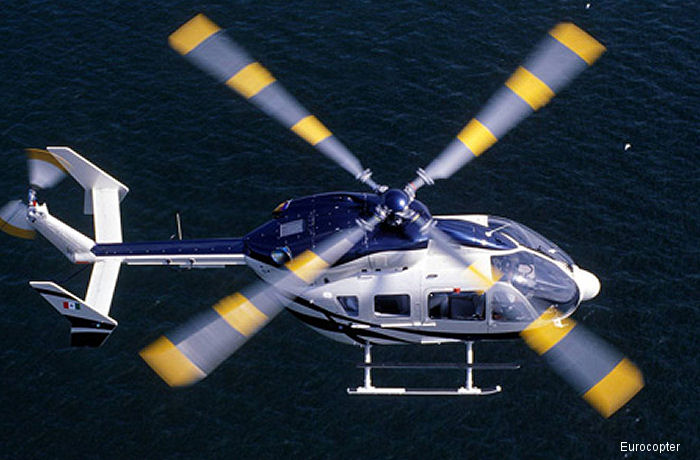 EC145 Stylence Unveiled at EBACE 2009, 13-May-09 : Geneva, EBACE 2009 - Eurocopter, the world's leading helicopter manufacturer reaffirms its commitment to Business Aviation at this year's EBACE with the introduction of the EC145 Stylence on its booth no. 7010 in Hall 7. This is the first time that the EC145 enters the market in this configuration.
List of Operators of Eurocopter EC145 Stylence
From
Organisation with model EC145 Stylence
1999
2002




Construction Numbers on database of EC145 Stylence


C/N
Year
History
9258
PR-BCS
9355
2010
D-HMBO,D-HTCL,D-HTHD


2 C/N. continue at Eurocopter EC145 MB