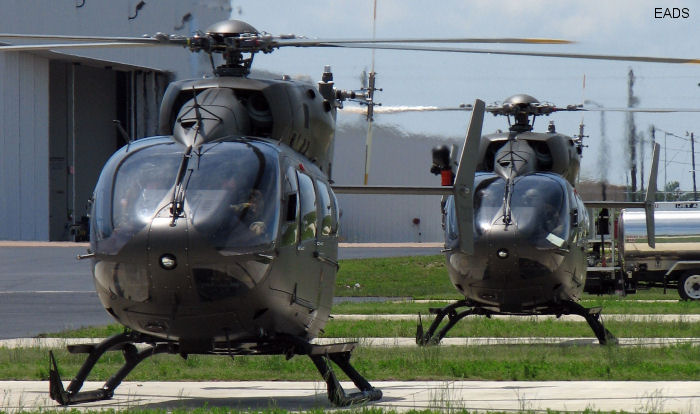 EADS North America (American Eurocopter) was selected as the winner of the
Light Utility Helicopter competition
in 2006 for a Commercial-Off-the-Shelf (COTS)/Non-Developmental Item (NDI) aircraft to replace the aging UH-1H/V and OH-58A/C fleet in the Army and Army National Guard Homeland units. Lakotas are built at the American Eurocopter facility in Columbus, Mississippi.
From 2009 the Lakota is also the prime training aircraft at the US Navy Test Pilot School (NTPS) helicopter course
The
AAS-72X
was the proposed contender for the US Army Armed Aerial Scout (AAS) competition.
In 2014, Eurocopter rebranded
Airbus Helicopters
.
As of 2020, the Lakota fleet accumulated 800,000 flight hours.
After completing 463 UH-72A, the Eurocopter/Airbus Missouri production line will change to the
UH-72B
based on the Airbus H145