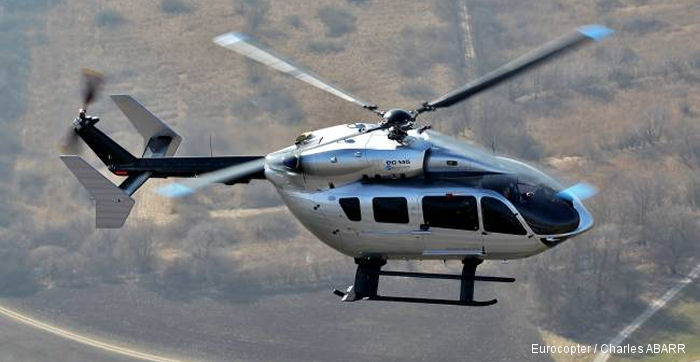 The
EC145 Mercedes-Benz Style
is the special VIP variant of the EC145 family. Created in a styling project led by the Mercedes-Benz Advanced Design Studio in Como, Italy, the interior of the aircraft is inspired by the automaker range of high-end vehicles. It features deluxe materials, elegant woods and ambient cabin lighting, along with multi-function storage areas.
Succeeded from 2015 by the
H145 MB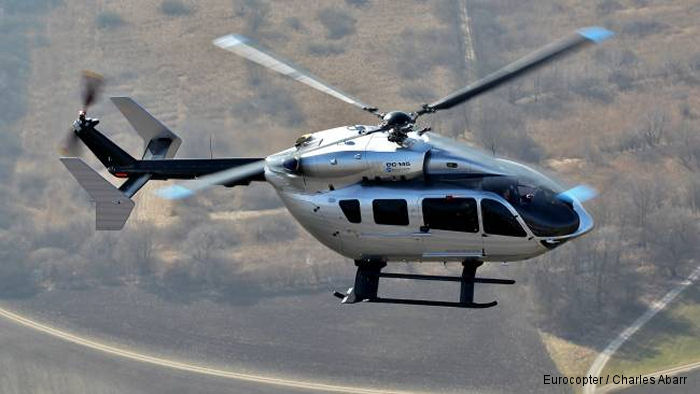 Asia first EC145 Mercedes-Benz Style, 05-Sep-13 : Henan New Continental Business Aviation of China will acquire two VIP passenger transport helicopters from Eurocopter to commence its chartering business – an exclusively designed EC145 Mercedes-Benz Style, which will also be the first such model to be sold in Asia; as well as an AS350 B3e from the Ecureuil family.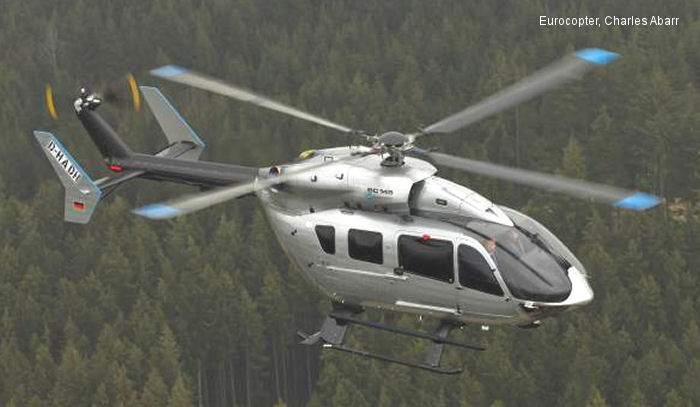 EC145 Mercedes-Benz Style to Maravo, 20-Dec-12 : The first Mercedes-Benz Style EC145 with elegant high end interior for corporate and charter services in Germany will be operated by Meravo
Mercedes Benz Style EC145 set to make US debut, 30-Oct-12 : Orlando, Florida – American Eurocopter today announced Speedway Aviation in New Hampshire has placed the first U.S. based order for the new EC145 Mercedes-Benz Style helicopter, featuring an exclusive, special edition package like nothing seen before in the helicopter industry.
List of Operators of Eurocopter EC145 MB
From
Organisation with model EC145 MB
1999
2002
2003
2009
2012
Unknown!
Help


Construction Numbers on database of EC145 MB






Continue from Eurocopter EC145 Stylence

| | | | |
| --- | --- | --- | --- |
| | C/N | Year | History |
| | 9432 | 2012 | 3A-MIJ,N903SH,N930SH,UR-CLJ |
| | 9442 | 2011 | N13VL,N365AE |
| | 9497 | | D-HADT |
| | 9502 | | 4K-AZ666,D-HORA,N480LF,OE-XIX |
| | 9588 | 2013 | N482AE,N4GB,N585CH |
| | 9595 | 2013 | N164AH,N912CC |
| | 9607 | | D-HAUI |
| | 9659 | 2014 | N965CX,PS-MKT,XA-VMI |
8 C/N. continue at Airbus Helicopters H145 MB