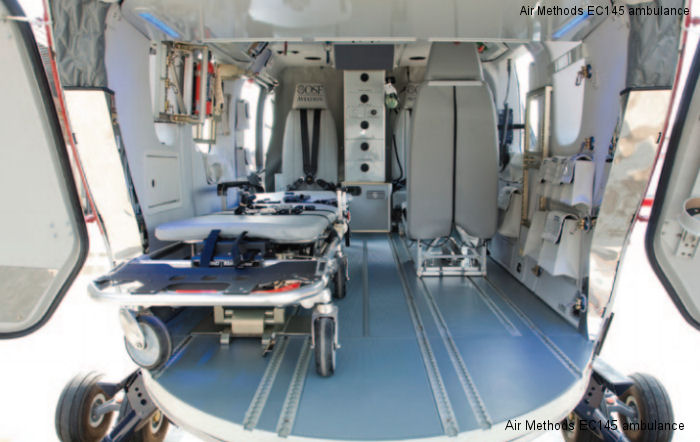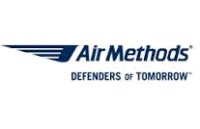 Established in 1980 to provide air medical transport. Home based at Centennial Airport in Englewood Colorado but operating from 306 bases of operations in 47 states. Owned, leased or maintained aircraft features over 400 helicopters and fixed wing aircraft.
In 2011 acquired
Omniflight Helicopters
.
The
United Rotorcraft
Division specializes in the design and manufacture of aeromedical and aerospace technology.
The
Tourism Division
is comprised of
Sundance Helicopters
and
Blue Hawaiian
.
The Air Medical Services Division is the largest HEMS provider in the United States. e.g. :
Air Methods South Central Region
,
Air Methods Midwest Region
,
AirCare Iowa
,
AirCare North Carolina
,
Air Idaho Rescue
,
Airlife Florida
,
Air Life North Carolina
,
AirLife Utah
,
AirLife Virginia
,
Air Methods Kentucky
,
AirLift Texas
,
ARCH
,
Ascension Wisconsin
,
Black Hills Life Flight
,
CareFlight North Mississippi
,
CareFlight Miami Valley
, Ohio
Carolina Air Care
,
CHEMS, PA
Cox Air Care
,
Christ LifeFlight
,
Flight For Life (Texas)
,
Hackensack Air Med One
,
HealthNet Aeromedical
,
Iowa Methodist LifeFlight
,
JeffSTAT
,
Lee County EMS
,
Lehigh Valley MedEvac
,
LifeEvac Virginia
,
Life Flight Network
,
Life Link III
,
LifeNet, Inc
,
LifeNet Delaware
,
LifeNet of the Heartland
,
LifeNet SC
,
LifeSave Transport
,
LifeSaver
,
LifeStar Chicago
,
LifeStar Georgia
,
Lutheran Air
Mercy Air
,
Mercyhealth REACT
,
Native Air
,
Pafford EMS
,
Rico Aviation
,
San Antonio AirLIFE
,
San Juan Regional AirCare
,
StarCare
,
Stanford Life Flight
,
Temple MedFlight
TriState CareFlight
UCAN
,
UMass Memorial Life Flight
,
MU Health Care
,
UW Health
,
Vanderbilt University
Vanderbilt University
WellSpan Health
Units within this Organisation
Model Types