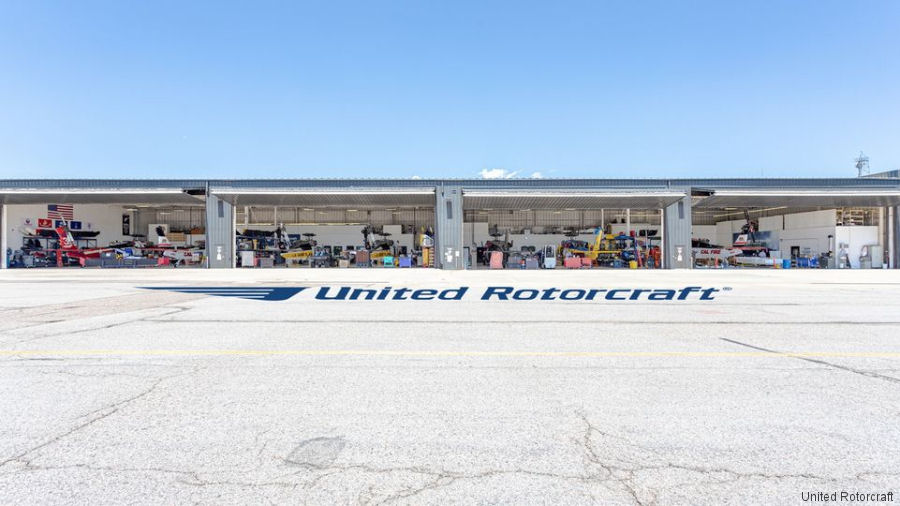 Established 1995, United Rotorcraft is the Air Methods Division in charge of the design, manufacture, maintenance and repair services for medical, search and rescue, law enforcement, utility, VIP and military operators with facilities in Englewood, CO, Decatour, TX and Huntsville, AL.
News of United Rotorcraft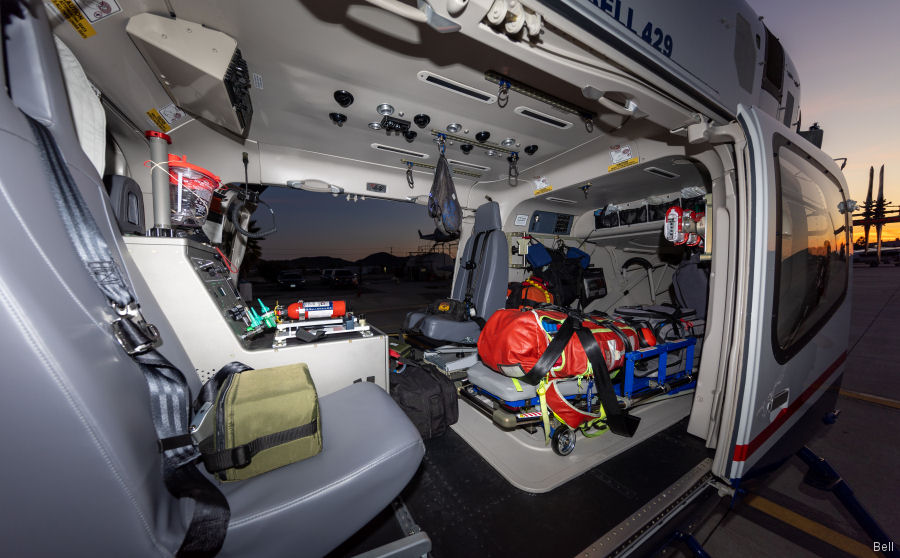 Bell 429 Light-Weight Air Ambulance Interior Kits, 19-May-23 : #AirAmbulance The Bell 429 offers three lightweight and spacious interior kit options for helicopter emergency medical services (HEMS). These options are available from United RotorCraft, Aerolite, and Spectrum Aeromed specifically designed for the air ambulance configuration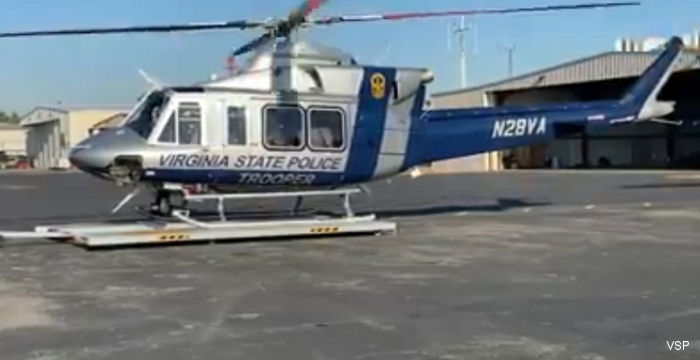 Bell 412EPi to Virginia State Police, 22-Jul-22 : #Virginia United Rotorcraft, MRO division of Air Methods, completed a Bell 412EPi helicopter with medical and search and rescue equipment for the Virginia State Police (VSP)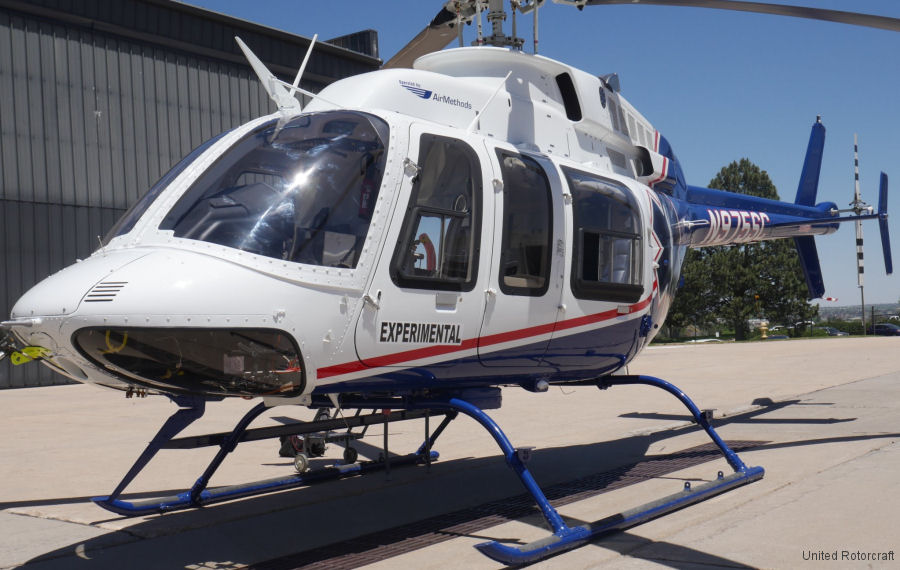 Bell 407GXi for LifeNet of the Heartland, 04-Jul-22 : #bell407gxi United Rotorcraft, MRO division of Air Methods, received Federal Aviation Administration (FAA) Supplemental Type Certificate (STC) for Bell 407GXi HEMS interior installed by its Denver-based completions center and delivered to LifeNet of the Heartland.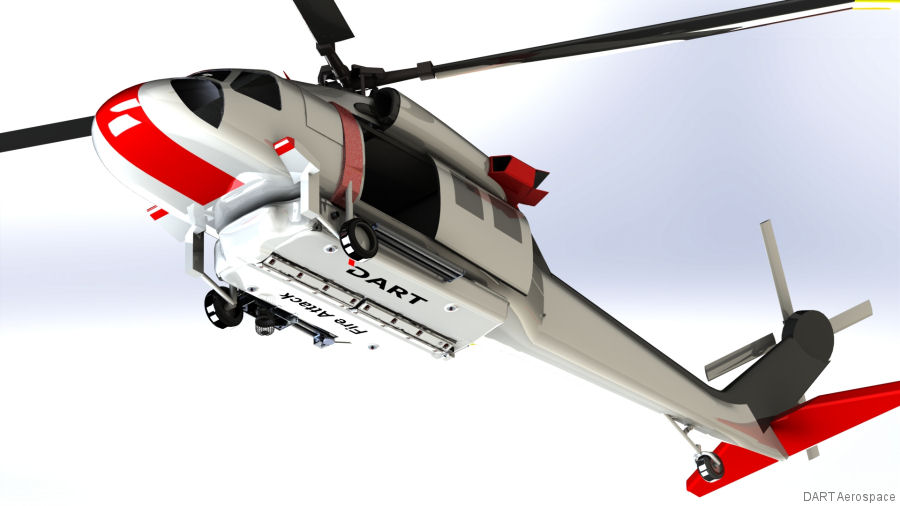 Dart Aerospace Fire Attack® for Firehawk, 14-Oct-21 : #firefighting Canadian DART Aerospace in new partnership with United Rotorcraft, the exclusive completion center for the Firehawk firefighter helicopter, for the development and certification of lightweight Fire Attack® systems
14-Sep-21 - United Rotorcraft Partnership with PZL Mielec #firefighting
26-Aug-21 - S-70i Black Hawk for United Rotorcraft #firefighting
19-Aug-21 - S-70i Firehawk for Colorado #firehawk
07-Jun-21 - Delivery of Two Firehawk to Ventura County #Firehawk
22-May-21 - Wireless Comms for Ventura County Firehawks #VenturaCounty
10-Dec-19 - Three New Firehawk Helicopters for California

#firefighting
04-Nov-19 - ADS-B for LA County Firefighting Helicopters #ADSB
17-Mar-19 - AFI 4700 RoadRunner for Ventura County Firehawk #avionics
03-Dec-18 - Ventura County First Black Hawk

#BlackHawk
02-Nov-18 - Bell 206 Engine and Transmission Maintenance Stands #stands
16-Sep-18 - San Diego Firefighters New Firehawk Painted #firefighting
25-Aug-18 - Air Methods to Customize Ventura County Firehawks #firefighting
31-Jul-18 - United Rotorcraft Gets EASA STC for AW139 and AW169 #interiors
13-Jul-18 - VX-31 Air Test and Evaluation Squadron #evaluation
23-May-18 - CAL FIRE Orders Firehawk #firefighting
04-Apr-18 - Black Hawk Firefighter Tour in Latin America
16-Jan-17 - Chinese CAAC Validation For Bell 429 Medical Interior
01-Apr-16 - Bell 505 HEMS Mock-up at FIDAE
19-Jan-15 - Air Methods gets FAA STC For Medical EC130T2