Variant of the
AW189
powered by the new Safran Aneto engine first announced at Helitech 2017. First flight with the Aneto-1K took place on March 2017. Entry into service is scheduled for fourth quarter of 2018.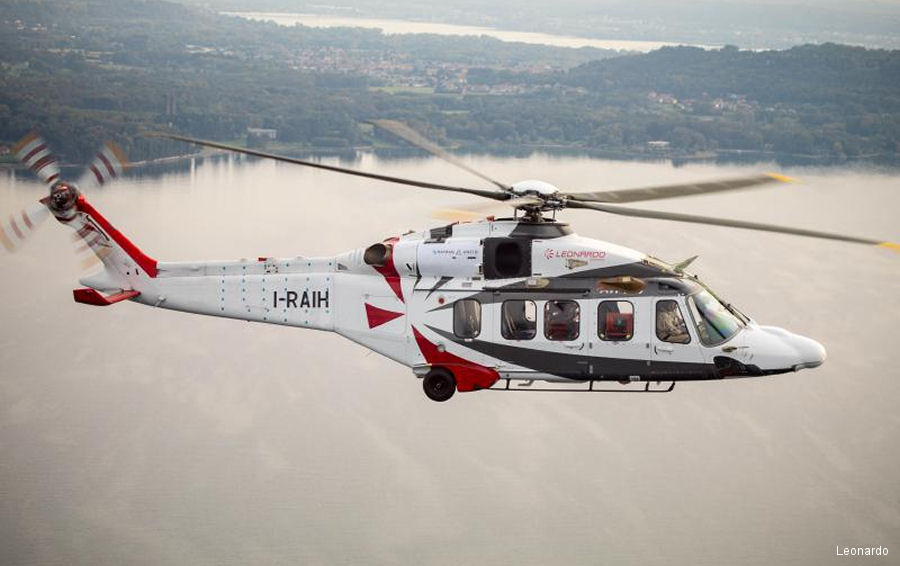 AW189K Unveiled at Helitech 2017, 05-Oct-17 : Helitech 2017 The AW189K is the first helicopter to be powered by the Aneto new generation engine developed by Safran and first announced at Helitech 2017. The Aneto-1K rates 2,500 shp
List of Operators of AgustaWestland AW189K
From
Organisation with model AW189K






C/N
Year
History
49003
2011
I-RAIH : aw189 AgustaWestland AW189 1st prototype; f/f 21dec11 pictur+
09jul12 pictured (pic2) at Farnborough air show, UK
May15 on Brønnøy, Norway for icing tests
18jan16 test from Esbjerg, Denmark
06apr16 ice flight testing from Säve, Sweden, callsign+


I-RAIH

: Conv to AW189K with new Aneto-1K 2500 shp engine f/f M+





1 C/N.