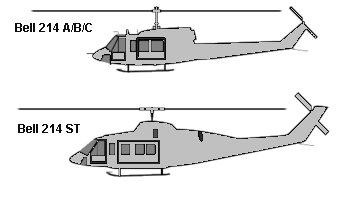 The 214A/C Huey Plus was a development of the Bell 205 originally designed for Iran which received more than 300 aircraft of this type. Main feature was a single and more powerful Lycoming LTC4B-8 engine (2.930 shp) and upgraded rotor system.

The 214B BigLifter was the civilian variant, powered by a roughly similar T55-08D engine, and was produced until 1981.

The 214ST, produced between 1979 and 1991, shares the same model number, but is a larger, much-modified twin-engine derivative.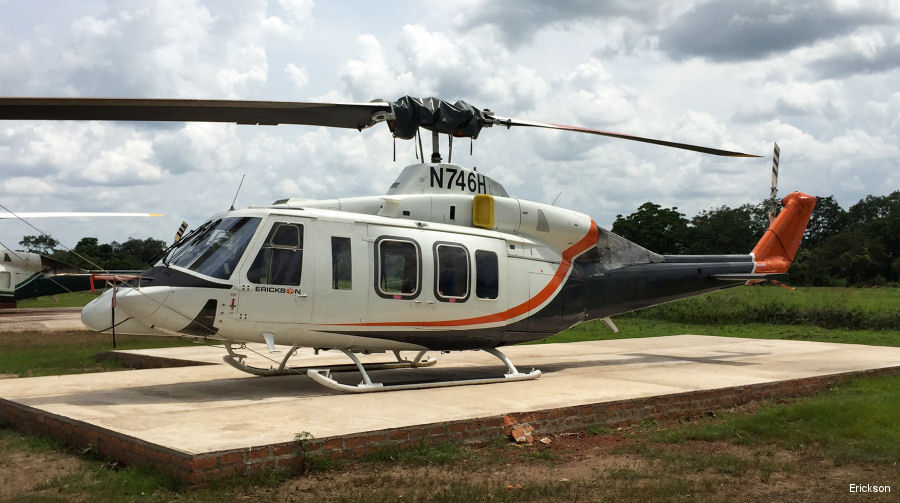 Erickson S-64 and Bell 214 for Firefighting, 30-Mar-21 : #firefighting US Forest Service contracted Erickson for the incoming wildfires season. Two S-64F to be based in Fresno and Kitchen Creek, CA. And a Bell 214ST ( First contract for the type ) at Lucky Peak, ID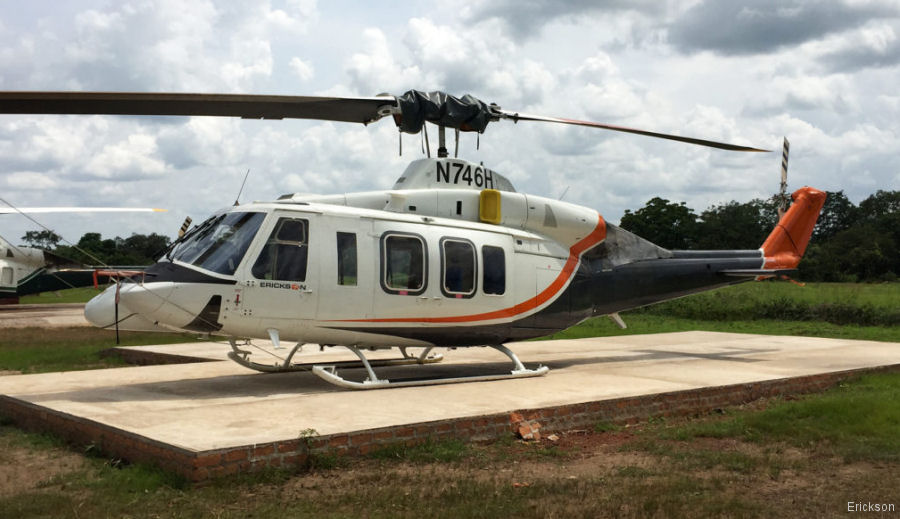 Bell 214 Type Certificates to Erickson, 06-Sep-20 : #Bell214 Bell announced transfer of Type Certificates (TC) for Bell 214 B/B1/ST to Erickson, one of the largest operator of the model. New agreement replaced support license granted in 2015. Erickson also owns the S-64 air crane TCs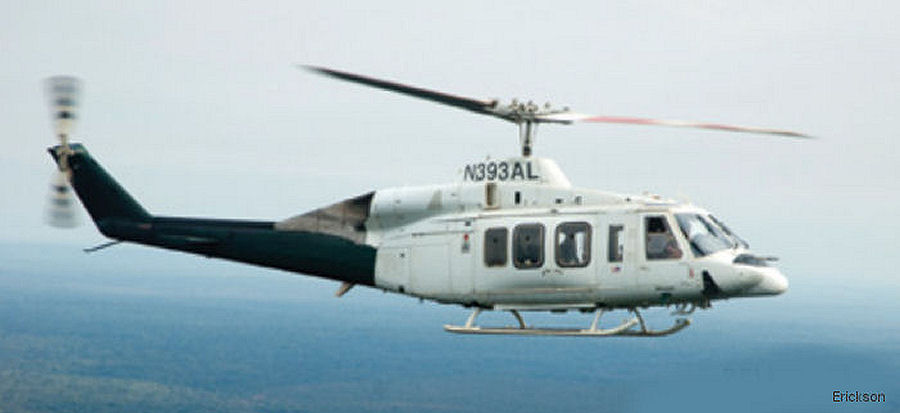 Erickson Bell 214 to Support US Pacific Command, 01-Nov-18 : #Bell214 US Department of Defense (DoD) awarded Erickson an indefinite-delivery/indefinite-quantity (IDIQ) contract for year (plus 3 option) to operate Bell 214ST in support of US Pacific Command (USPACOM)
Model
Year
History
214B
1974
The Bell 214B, produced between 1976 and 1981, is the civilian variant of the 214A which was originally developed for Iran. The 214B-1 is limite ...

214ST
1977
The Bell 214 ST ( Stretched Twin, then Super Transporter ) is a major redesign of the original Bell 214 B with a larger, stretched fuselage ...