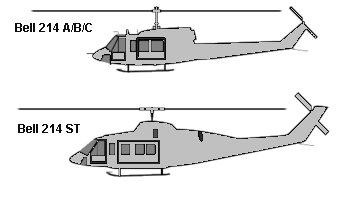 The 214A/C Huey Plus was a development of the Bell 205 originally designed for Iran which received more than 300 aircraft of this type. Main feature was a single and more powerful Lycoming LTC4B-8 engine (2.930 shp) and upgraded rotor system.

The 214B BigLifter was the civilian variant, powered by a roughly similar T55-08D engine, and was produced until 1981.

The 214ST, produced between 1979 and 1991, shares the same model number, but is a larger, much-modified twin-engine derivative.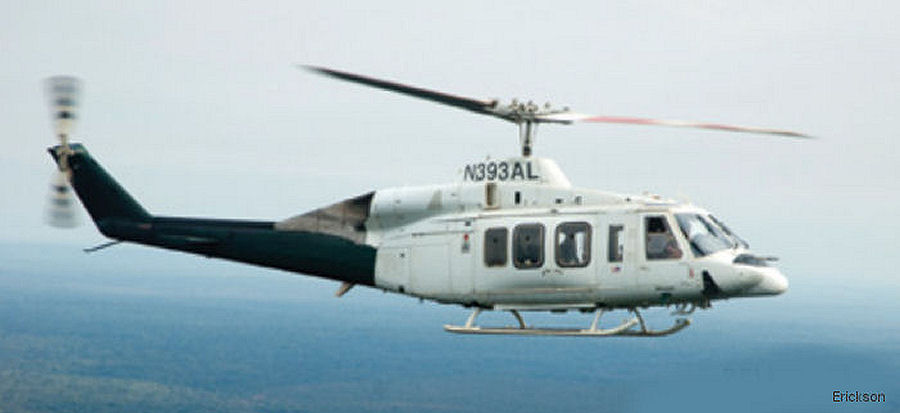 Erickson Bell 214 to Support US Pacific Command, 01-Nov-18 : #Bell214 US Department of Defense (DoD) awarded Erickson an indefinite-delivery/indefinite-quantity (IDIQ) contract for year (plus 3 option) to operate Bell 214ST in support of US Pacific Command (USPACOM)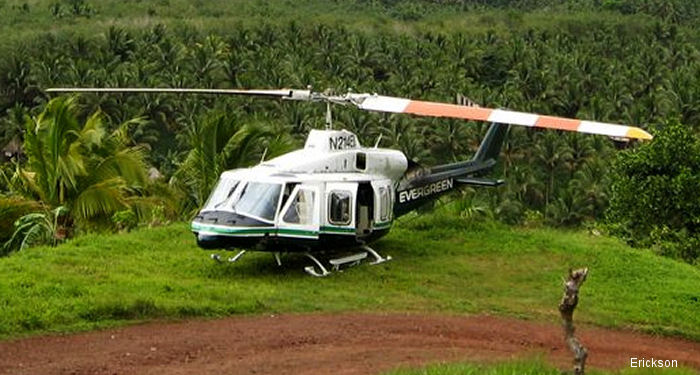 Erickson Assume Product Support of Bell 214, 09-Feb-15 : Erickson assume support responsibility of the Bell 214 B and ST models, including spare parts supply, technical assistance, maintenance training, and maintenance, repair and overhaul services (MRO)
Model
Year
History
214B
1974
The Bell 214B, produced between 1976 and 1981, is the civilian variant of the 214A which was originally developed for Iran. The 214B-1 is limite ...

214ST
1977
The Bell 214 ST ( Stretched Twin, then Super Transporter ) is a major redesign of the original Bell 214 B with a larger, stretched fuselage ...