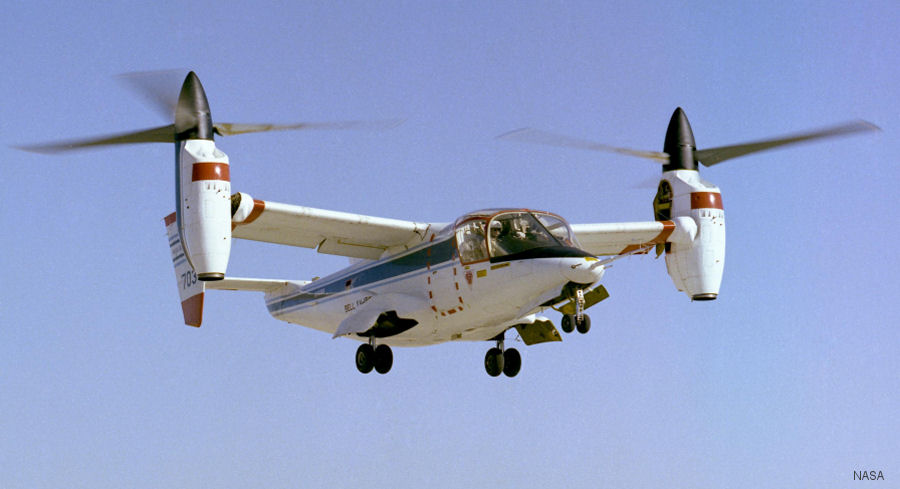 The XV-15 was Bell's second successful experimental
tiltrotor
aircraft after the XV-3. Powered by two 1550 shps Textron Lycoming LTC1K-4K turboshaft / turboprop engines derivated of the T53-L-13B.
See also
Bell 301 XV-15
List of Operators of Bell XV-15A
From
Organisation with model XV-15A
1978






Construction Numbers on database of XV-15A or its versions


C/N
Built as
Year
History
0001
1977
N702NA
0002
N703NA


2 C/N.