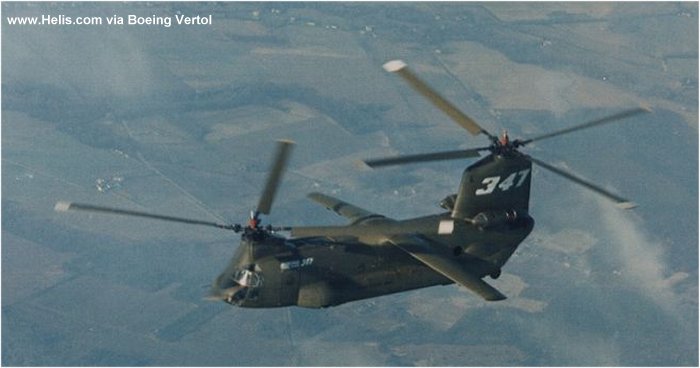 Testing advanced technologies for future designs, in 1965 Boeing Vertol
modified a Bv-107II as a concept demonstrator
with four stub wings among other innovations.
The CH-47A c/n 164 was also modified as an advanced-technology demonstrator, named Model 347, with an extended fuselage, an aft pylon, four-blade rotors, retractable landing gear and a computer controlled variable angle of attack wing. First flew on May 27, 1970. This unique experimental aircraft was used as a test bed for various concepts and components to be used in the future Heavy Lift Helicopter (HLH) Program (
XCH-62
).
The Model 347 is preserved at the US Army Aviation Museum at Fort Rucker. US Army Serial number 65-7992.
List of Operators of Boeing-Vertol 347
From
Organisation with model 347









2 C/N.