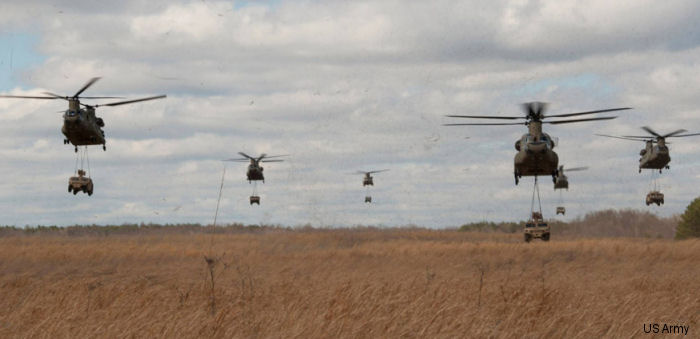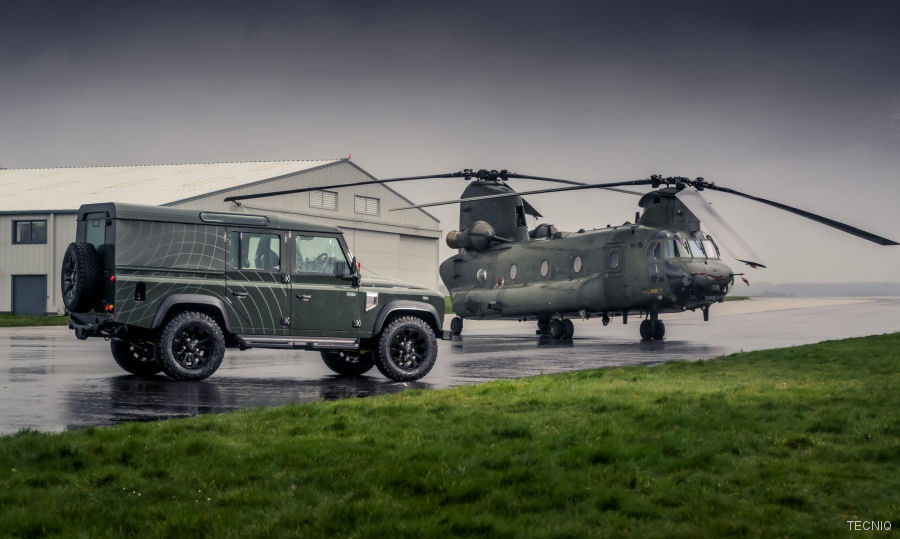 Q40 Defender Celebrates Chinook Anniversary, 05-May-22 : #Q40 TECNIQ, a British automotive design and manufacturing specialist, showcase Q40 Defender project celebrating 40th anniversary of the CH-47 Chinook in RAF service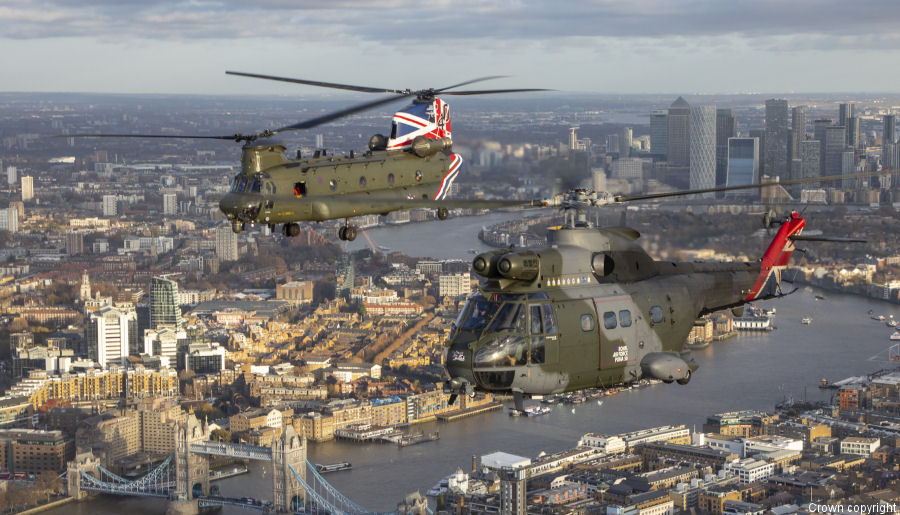 RAF Chinook and Puma Joint Flight, 07-Dec-21 : #90years The Royal Air Force (RAF) celebrated the 90 years of combined service of the Puma and Chinook helicopters with a specially painted aircraft formation flight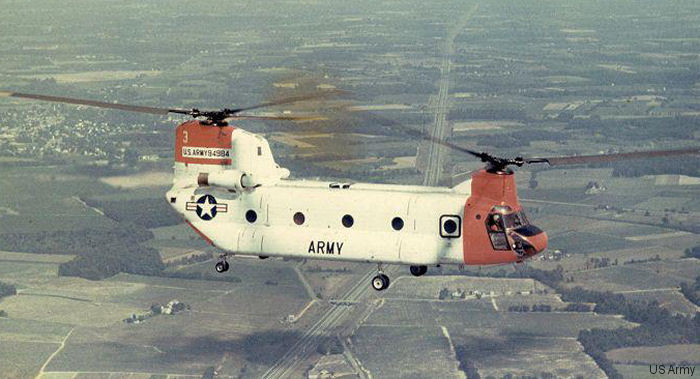 Chinook First Flight 60th Anniversary, 22-Sep-21 :

#Chinook The iconic tandem-rotor helicopter made its first flight on September 21, 1961, and will lead heavy-lift readiness for decades to come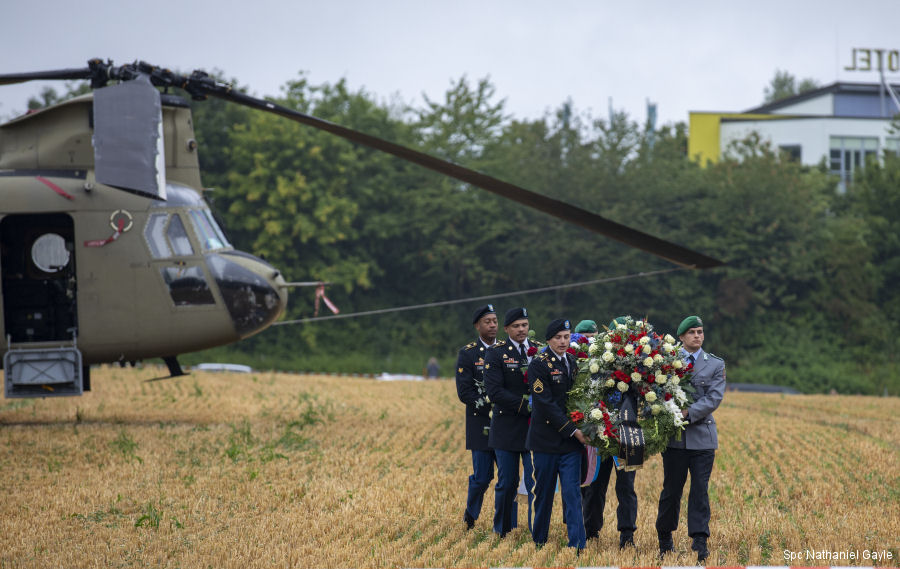 Pegnitz Chinook Crash 50th Anniversary, 27-Aug-21 : #chinook On August 18, 1971 a Boeing-Vertol CH-47A Chinook from US Army 4th Aviation Company crashed in Pegnitz, Germany, killing 37 American Soldiers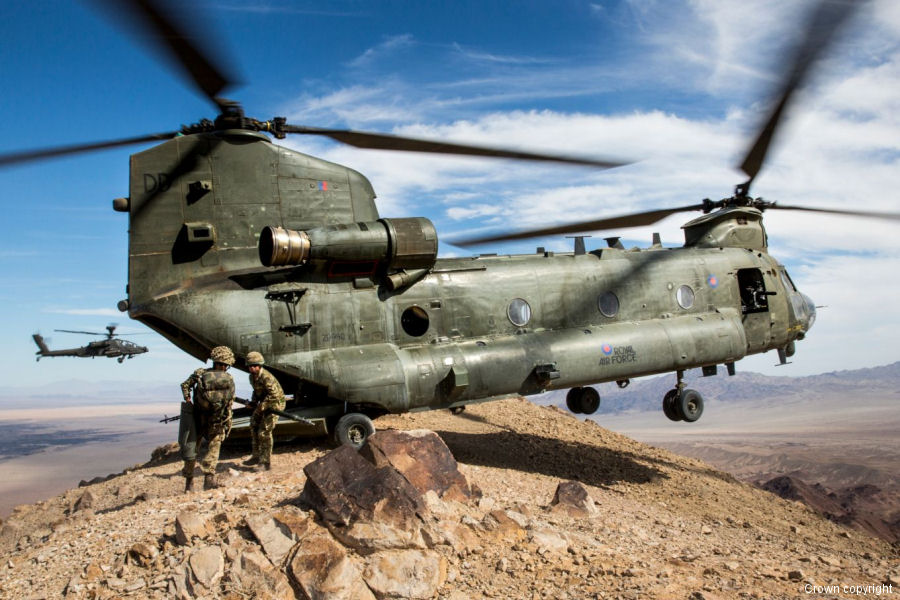 RAF Chinook 40th Anniversary, 01-Dec-20 : The Royal Air Force remembered the arrival at RAF Odiham on 22nd November 1980 of the first Chinook helicopter. The Chinook has been involved in every major conflict since then seeing action in the South Atlantic, Northern Ireland, Bosnia, Kosovo, Sierra Leone, Iraq and Afghanistan
Model
Year
History
CH-47A Chinook
1961
YHC-1B / YCH-47A
1961
ACH-47A Guns A Go-Go
1965
Four CH-47A Attack Cargo Helicopter were converted to gunships in November 1965. The four aircraft were named Cost of Living, Easy Money, Stump J ...

CH-47B Chinook
1966
Powered by two Lycoming T55-L-7C 2,850 shp engines. Featured a blunted rear rotor pylon, redesigned asymmetrical rotor blades, and strakes along ...
The CH-47B was to be ordered by the RAF to replace the Belvedere. Subsequently cancelled.

CH-47C Chinook
1967
EM CH-47C Chinook
1968
347
1970
Testing advanced technologies for future designs, in 1965 Boeing Vertol modified a Bv-107II as a concept demonstrator with four stub wings among ...

CH-147 Chinook
1974
CH-47C for Canadian Armed Forces

B 414 - H-47D Chinook
1979
In 1976 three US Army Chinooks (one for each existent version, A,B and C) were chosen to be converted to the new CH-47D variant which have upgr ...

KHI CH-47J
1988
The CH-47J is a medium-transport helicopter for the Japan Ground Self Defence Force, and the long range SAR helicopter for the Japan Air Self Def ...