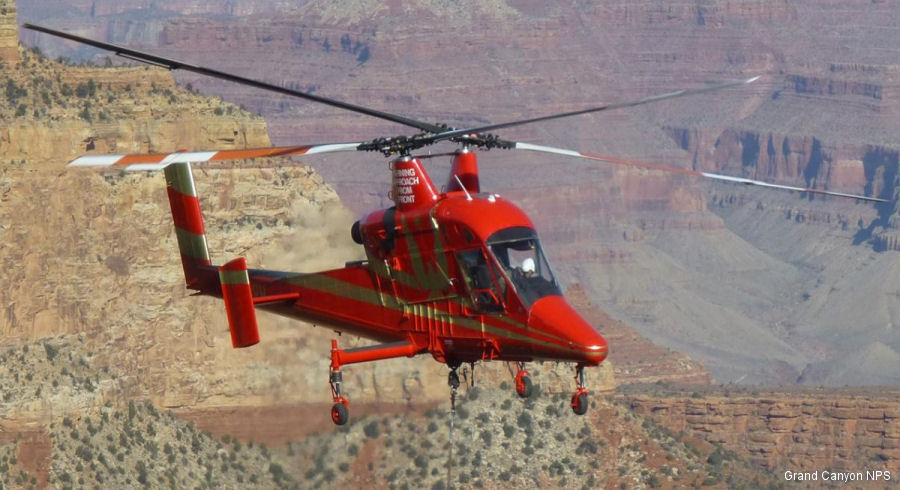 The Kaman K-1200 K-MAX aerial truck is the worlds first helicopter specifically designed for aerial crane work. Like its predecessor, the HH-43 Huskie, the K-Max is a synchrocopter, meaning that the two rotors are mounted side-by-side, but canted away from each other and their rotor-arcs intermesh. The prototype K-Max first flew on 23 December 1991, piloted by company test pilot Al Ashley. US FAA certification was awarded in September 1994.
Thirty-eight K-Max helicopters are reported to have been built between 1991 and 2003, however, several have suffered mishaps or are unserviceable.

In 2015 was announced the K-MAX was back in production after a 12 year gap with expected initial deliveries from 2017
Model
Year
History
K-MAX Titan
2021
First flew on April, 19 2021, the K-MAX Titan was announced as the world's first heavy lift unmanned helicopter for the commercial market. A d ...