The Ka-62, powered by Turbomeca (now Safran) Ardiden 3G engines, is produced at the
Progress Arsenyev Aviation Company
in Russia Far East.
First unveiled at the MAKS airshow in August 2013 with certification by the Interstate Aviation Committee first announced for 2015 following by first deliveries expected for 2018.
First prototype made its maiden flight powered with French Ardiden 3G engines on April 28, 2016 followed by a official presentation on May 25, 2017
On November 2020, development of new Russian engine
Klimov VK-1600V
started.
List of Operators of Ka-62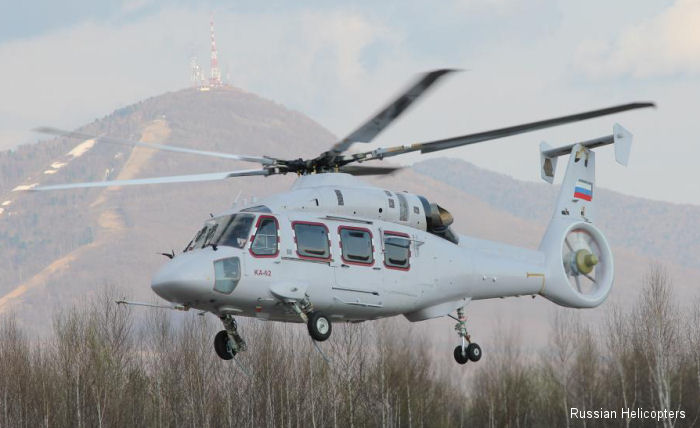 Global Distribution of Ka-62