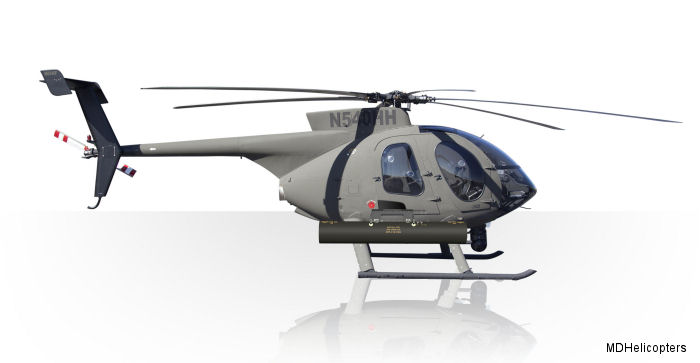 First announced at Heli-Expo 2014, the
Armed Aerial Scout
(AAS) helicopter is based on the
MD530F
airframe adding heightened gross take-off weight capacity and a modern weapons control system.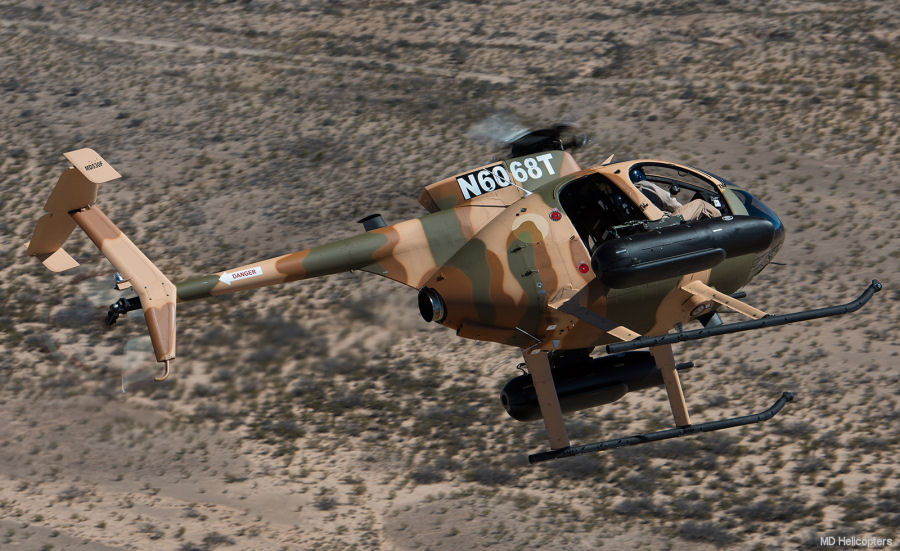 FMS MD530F for Afghanistan and Lebanon, 16-Oct-20 : MD Helicopters awarded Foreign Military Sales (FMS) contracts to support MD530F of Afghanistan Air Force ( retrofit 18 aircraft with Robertson crashworthy fuel systems, CWFS) and Lebanon (six new helicopters)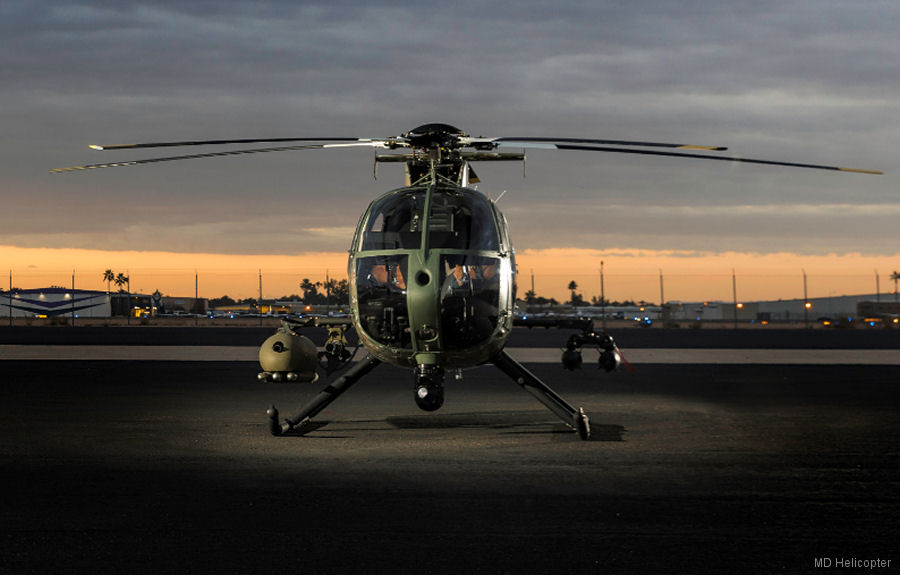 MD530G Block II Adding Elbit Weapons System, 08-Dec-19 : #Block2 MD Helicopter MD530G Scout Attack Helicopter with incorporate an Elbit' integrated weapons system solution that will interface with helicopter glass cockpit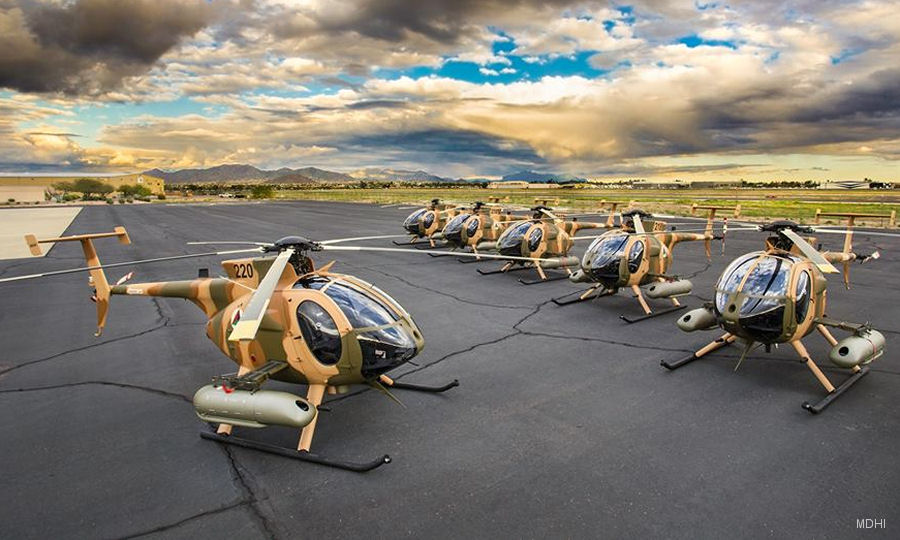 MDHI Named GFRC Facility for Military Helicopters, 10-Apr-19 : #GFRC MD Helicopters which now has a $1.4 B Indefinite Delivery / Indefinite Quantity (IDIQ) contract with the Pentagon for at least 150 FMS MD530 helicopters for partner nations was granted US Army-mandated Ground and Flight Risk Clause (GFRC) which is expected to improve efficiency and streamline certifications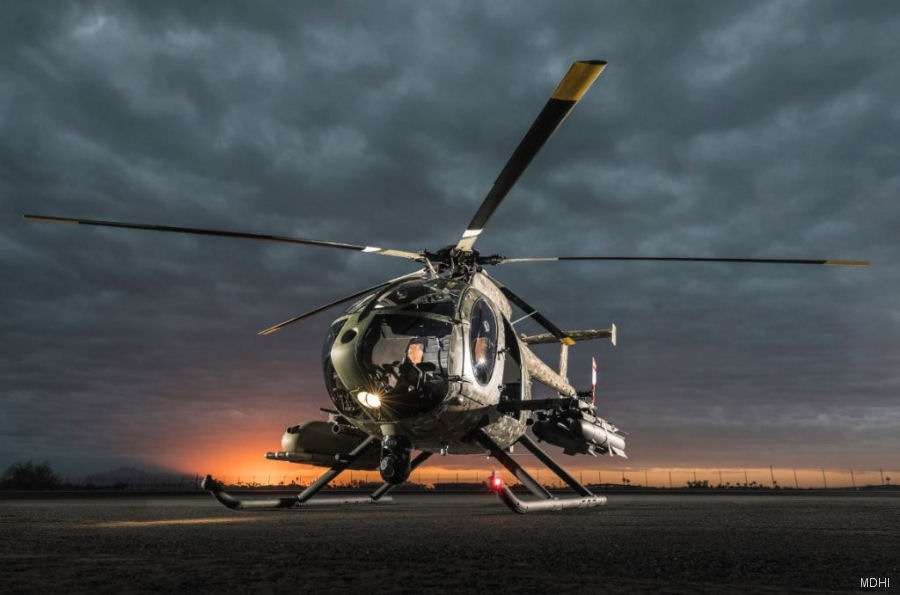 Lebanon Orders Six MD530G, 01-Oct-18 : #Lebanon Lebanese Air Force will receive 6 MD530G attack helicopters through 2020. Is the third order within the US Army IDIQ contract for approx 150 MD530 signed in 2017 for FMS sales
List of Operators of MD Helicopters MD530G
| | |
| --- | --- |
| From | Organisation with model MD530G |
| 1999 | |
| 2014 | |
| 2017 | |
| 2019 | |



2 C/N.