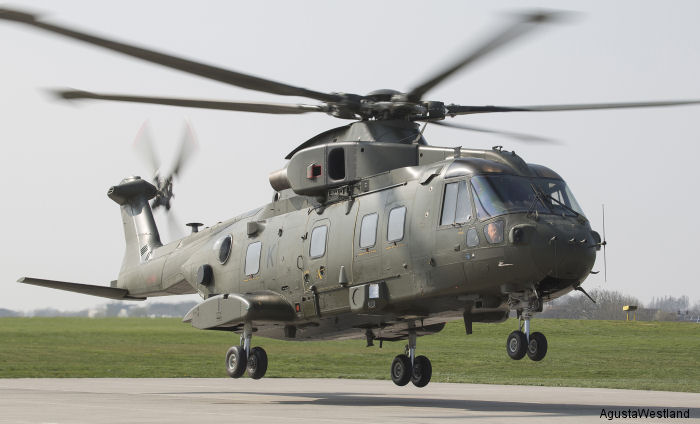 RAF variant built at Yeovil, Somerset, UK. The British MoD placed an initial order for 22 Merlin HC.3 airframes in Mar 1995.

All of the Merlin HC3's are operated by 28 Sqn based at RAF Benson. Their first operational tour was in Bosnia which started in April 2003, being based at Banja Luka with two aircraft. In March 2005 the Merlins were deployed to Iraq for the first time. The aircraft self deployed to theatre over a period of four days. The detachment is known as 1419 Flight and is based at Basra Air Station.

In order to lift and support the Royal Marines, the Merlin HC3 and
HC3A
due to transfer to the Royal Navy Commando Helicopter Force will need to be marinised (folding tails, folding main rotors and better salt water-proofing of key components). This work will be undertaken as part of the Merlin Life Sustainment Programme (MLSP) which will also include cockpit systems upgrades - similar to the
HM.2
. 25 Merlin HC.3 and HC3A are due for the upgrade to
HC.4 /4A
standard. As part of the introduction of Merlin to service, an HC.3 first flew with an all Royal Navy crew in Sep 2012.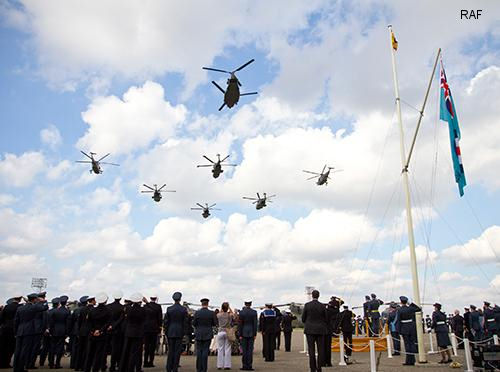 Royal Air Force Hand Over Merlin To Royal Navy, 01-Oct-14 : Yesterday marked the end of an era for the Royal Air Force and the start of a new one for the Royal Navy as the official handover of the Merlin helicopter took place in a formal ceremony at RAF Benson in Oxfordshire.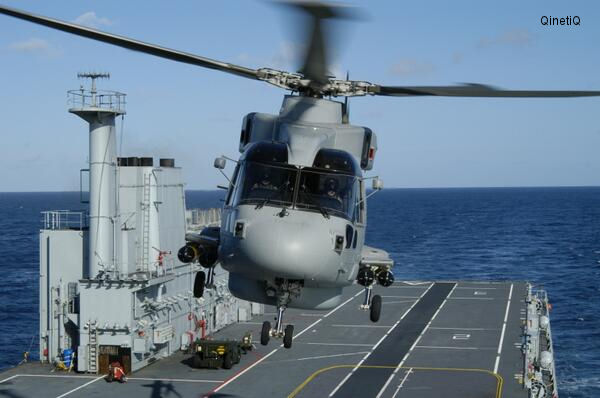 QinetiQ to provide evaluation for Merlin MLSP, 07-Feb-14 : QinetiQ has been awarded a five year contract, worth £16 million, to provide test and evaluation services to the MOD in support of its Merlin Life Sustainment Programme (MLSP).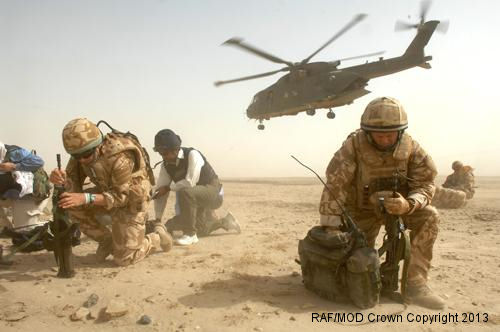 RAF Merlin 10 years of continual deployments, 27-Sep-13 : by Nikki Hamilton - The RAF Merlin Force is celebrating its return from 10 years of continual operational deployments following the withdrawal from Afghanistan. The RAF Merlins, which are based at RAF Benson, Oxfordshire first deployed to Bosnia in 2003 and have since provided essential helicopter lift for land forces in Iraq and Afghanistan.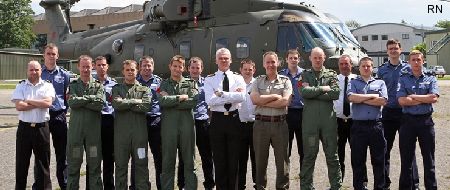 UK Marines learn about AW101 at RAF Benson, 03-Jul-12 : The head of the Commando Helicopter Force visited the trailblazers for the future wings of the Royal Marines as they get to grips with the replacement for the venerable Sea King. From 2016, the Merlin will be the mainstay of operations by the Yeovilton-based Force, which has sent engineers and aircrew to RAF Benson to train to fly and maintain the helicopter.
List of Operators of AgustaWestland Merlin HC.3
| | |
| --- | --- |
| From | Organisation with model Merlin HC.3 |
| 1986 | |
| 1998 | |
| 2000 | |
| 2001 | |
Construction Numbers on database of Merlin HC.3