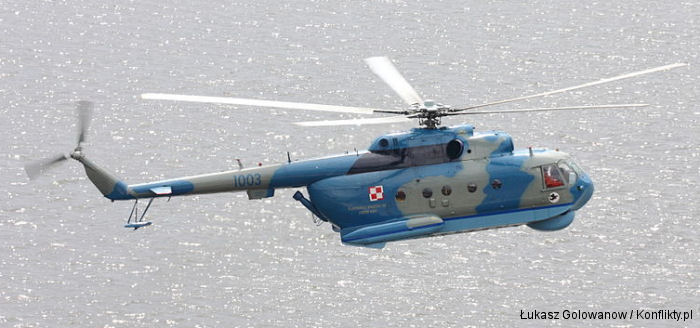 Antisubmarine helicopter derived from the Mi-8 with a boat-like hull allowing it to operate off the water. It first entered service in 1976 with the Soviet Union naval aviation.
Developed by the
Mil Moscow Helicopter Plant
and produced by
Kazan Helicopters
from 1973 to 1986.
Although developed with Naval operations in mind, it is too large to be stowed below deck on the
Kiev class
carriers, so is almost exclusively land-based.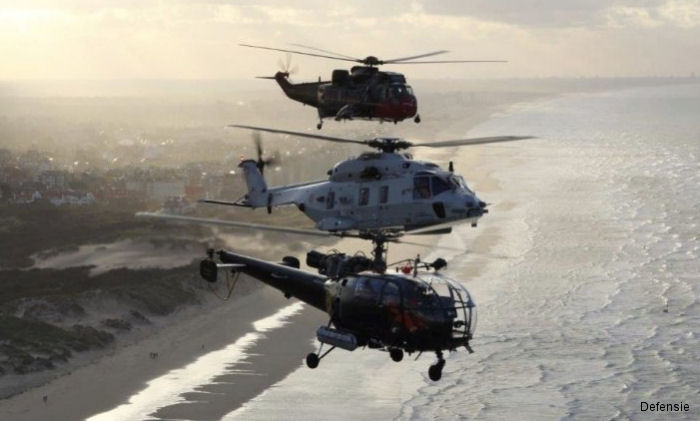 Koksijde SAR Meet 2016, 07-Oct-16 : Belgium with Austria, Germany and Poland taking part of Search and Rescue SAR Meet 2016 at Koksijde, October 10-14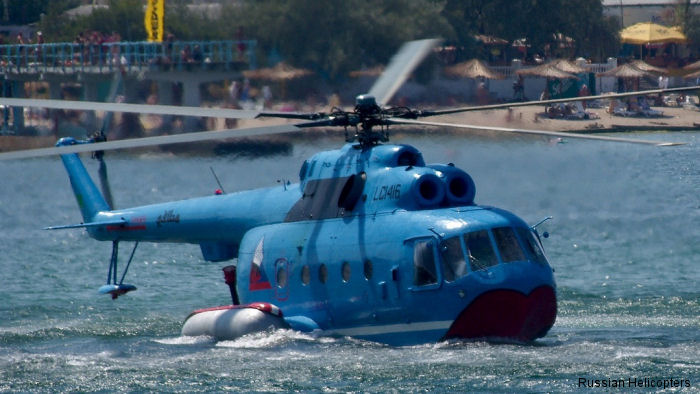 Renewed Production of Amphibious Mi-14PS, 02-Jul-15 : During IMDS 2015 being held in St. Petersburg, Russian Helicopters showcasing potential plans for the renewed production of the unique amphibious Mi-14 helicopter.
Model
Year
History
Mi-14BT Haze
Known as the Haze-B by NATO. This is the airborne mine countermeasures version.

Mi-14PL Haze
Known as the Haze-A by NATO and the Mi-14PW as the Polish export model. Haze-A is the basic land-based anti-submarine version.

Mi-14PS Haze-C
Search and rescue version equipped with hoist

List of Operators of Mil Mi-14 Haze
| | |
| --- | --- |
| From | Organisation with model Mi-14 Haze |
| 1979 | |
| 1980 | |
| 1990 | |
| 1992 | |
| 2015 | |
Construction Numbers on database of Mi-14 Haze or its versions