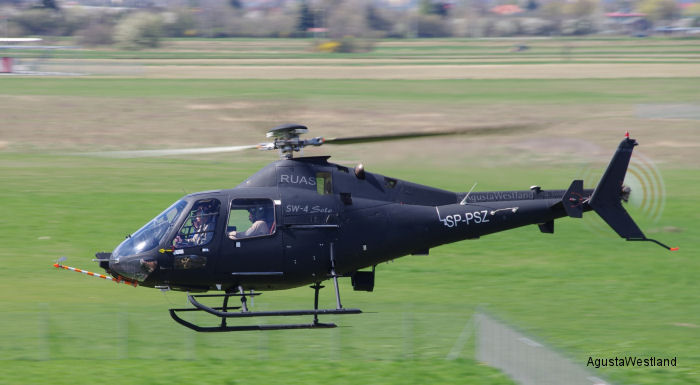 Solo is a Rotorcraft Unmanned Air System/Optionally Piloted Helicopter (RUAS/OPH) single engine helicopter first unveil at the MSPO 2012.

The development phase and flight trials, undertaken both in Italy and Poland, were performed from September 2013 through to May 2014, with the final testing completed in Frosinone, Italy.
List of Operators of PZL SW-4 Solo
From
Organisation with model SW-4 Solo
2012
2013




C/N
Year
History
600104
SP-PSZ : sw-4 PZL; 1997 Le Bourget airshow, France
conv to SW-4 Solo Unmanned Aerial System / Optionally +
Jul14 demo trials to Italian Ministry of Defence
02jul15 at italian blade 2015
08nov15 pictured (pic1) at Dubai airshow 2015
Oct16 at Unmanned Warrior 2016 in UK
I-UASG : AgustaWestland Italia, SW-4 Solo RUAS/OPH type; 04sep18+





1 C/N.