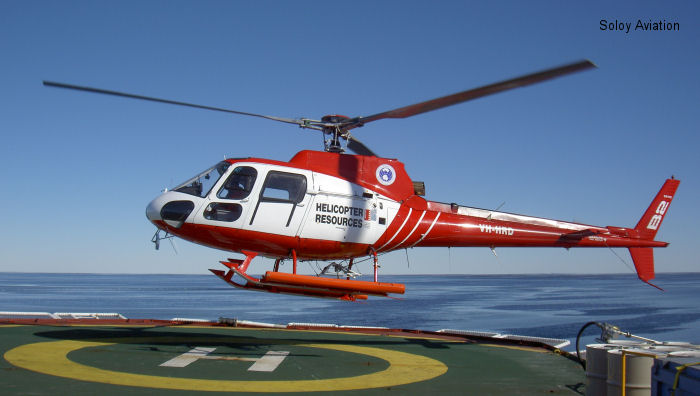 The Soloy AS350 "SD2" (Super D) is a conversion of the
AS350B2
to be powered by a Honeywell LTS101-700D-2 engine replacing the factory Turbomeca powerplant.
Fifty-Ten-Yankee Acquired Soloy Aviation Solutions, 31-Oct-19 : #Soloy Soloy Aviation Solutions, a global leader in aircraft conversions, is celebrating 50 year's in business with ownership transferred to Fifty-Ten-Yankee, LLC. Will retain the name but is moving into a new facility within the Olympia airport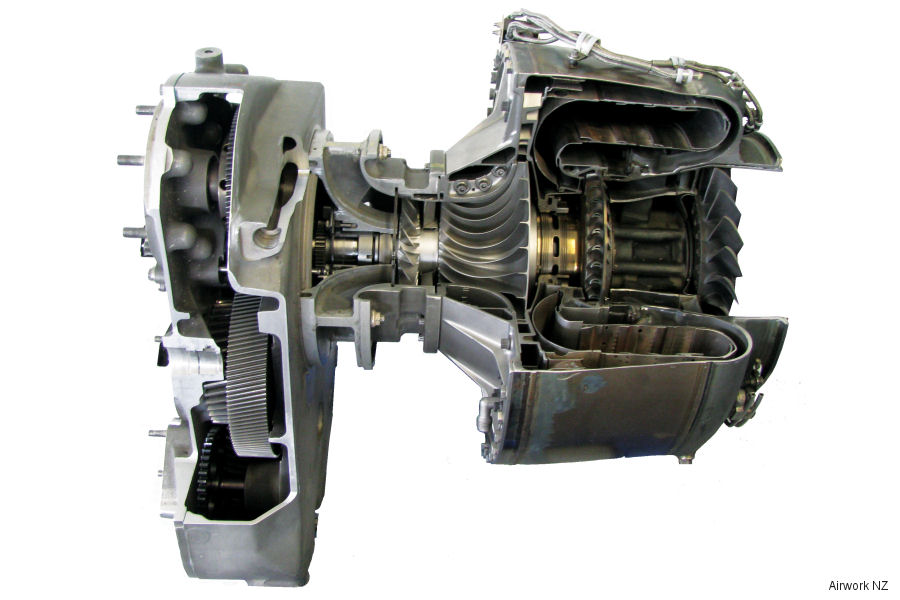 300K Flight Hours for Airwork's LTS101 Customers, 11-Jun-18 : #services Airwork NZ' customers across five continents have flown collectively over 300,000 flight hours with their Honeywell LTS101 (600, 650, 700, 750 and 850 series) engines on AS350/355 and BK117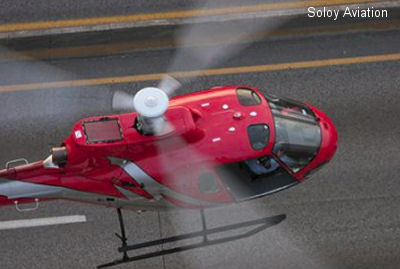 Soloy SD2 Kit Approved for Installation in China, 05-Mar-13 : Olympia, WA – The Civil Aviation Administration of China (CAAC) issued a Validation STC (VSTC0601) of the Supplemental Type Certificate approving Soloy Aviation Solutions' Honeywell engine conversion in Chinese registered AS350B2 helicopters, replacing the factory Turbomeca powerplant.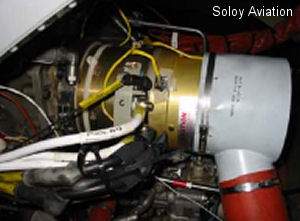 200 AMP generator approved for Soloy SD2, 18-Feb-11 : Olympia, Wa. - Soloy Aviation Solutions announces the approval and availability of a 200 amp generator for installation on the Honeywell LTS101-700D-2 engine used in the Soloy AS350SD2 engine conversion kit for AS350B2 helicopters.
List of Operators of Soloy AS350B2-SD2
From
Organisation with model AS350B2-SD2
2007
Unknown!
Help