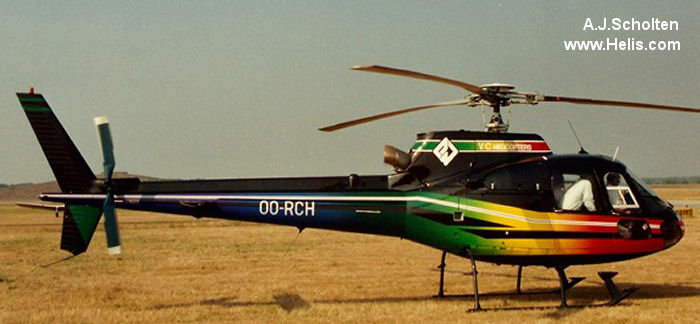 Designed as a replacement for the Alouettes, the Ecureuil/Squirrel family, which includes the AS.355 twin engine variant listed separately, was a great success. As of 2011 some 5,000 aircraft were delivered in 98 countries for some 1,600 operators accumulating a total 21 million flight hours.
The AS350 variants are marketed in North America as the
AStar
and in South America as
Esquilo
. Military variants are known as
Fennec
.
From 1992 produced by
Eurocopter
and from 2014 by
Airbus Helicopters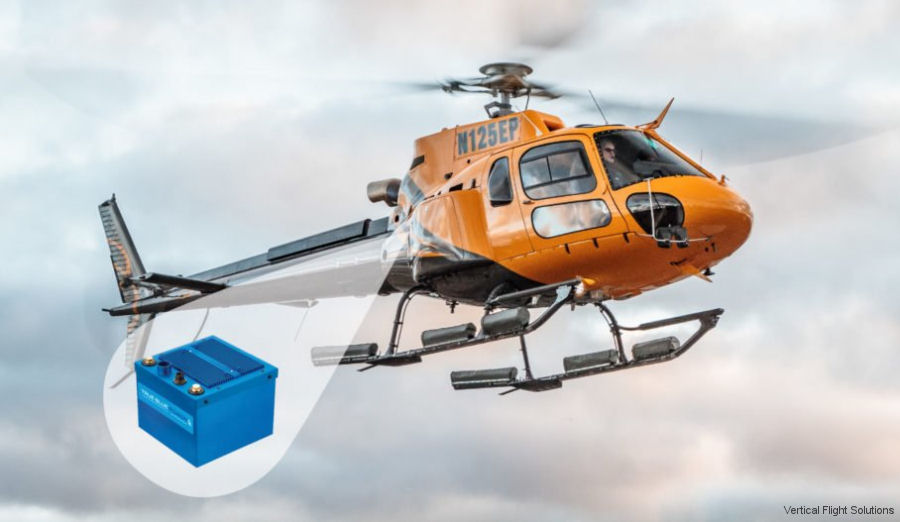 Lithium-Ion Battery for Canadian AS350/H125, 07-Oct-20 : #battery Vertical Flight Solutions (VFS) by Eurotec received Transport Canada certificate for installation of the True Blue Power TB17 [17 amp-hour] advanced lithium-ion battery into Airbus H125/AS350 series helicopters. FAA approval is expected shortly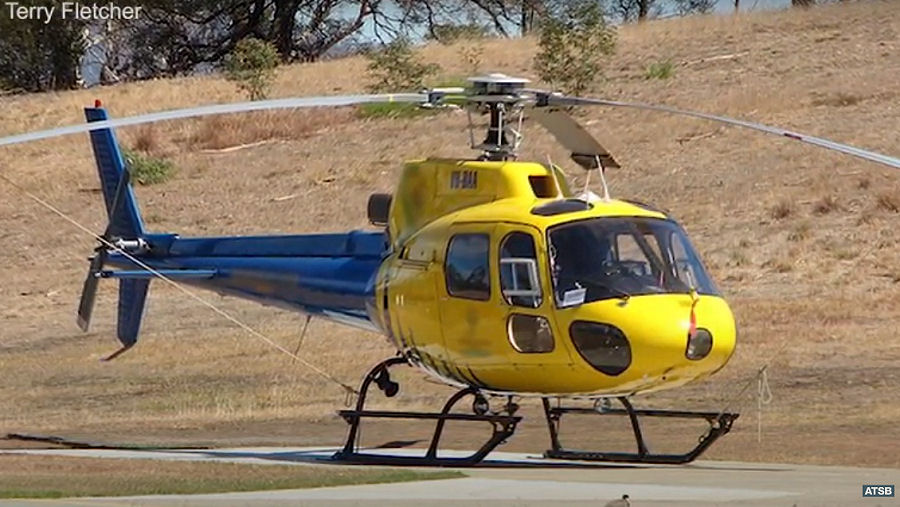 Hovering AS350 Accident Report, 26-Jul-20 :

#hydraulics Hovering the AS350 Squirrel helicopter with hydraulics assistance disabled can lead to a rapid loss of control with catastrophic consequences even for highly experienced pilots, an Australian Transport Safety Bureau (ATSB) investigation highlights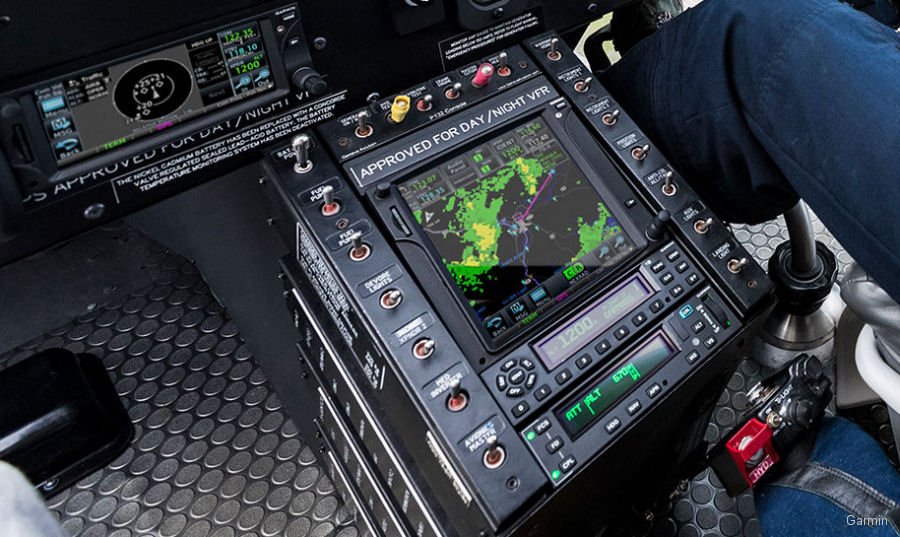 Garmin GFC 600H for AS350, 13-Feb-20 :

#GFC600H Garmin received Federal Aviation Administration (FAA) Supplemental Type Certification (STC) for the GFC 600H flight control system in the AS350 B2/B3 helicopter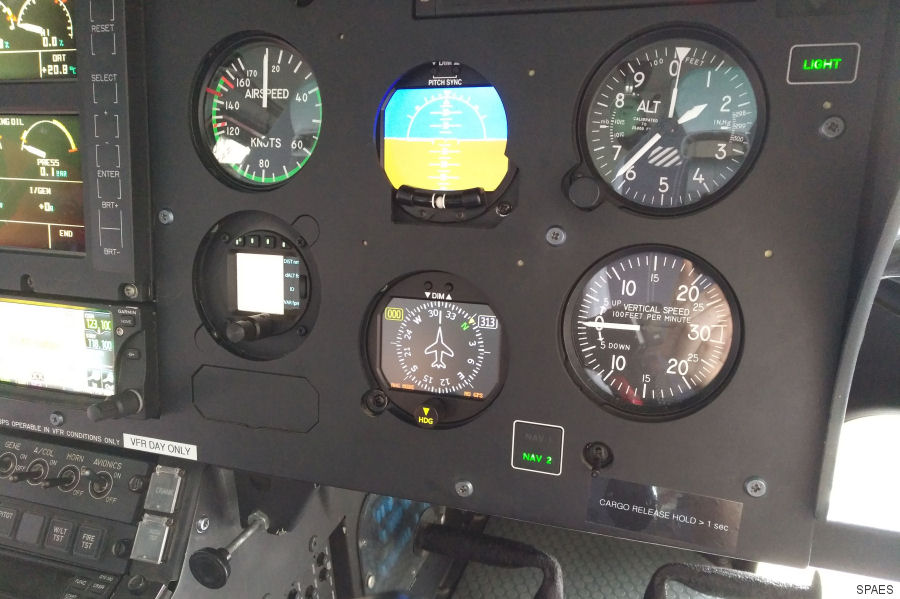 Digital Heading Indicator for AS350/H125, 29-Jan-20 : Heli-Expo 2020 German company SPAES replaced the analog heading indicator with a new digital RCA1510 in an AS350 / H125 helicopter. The system only requires a connection to the power supply and an external GPS antenna.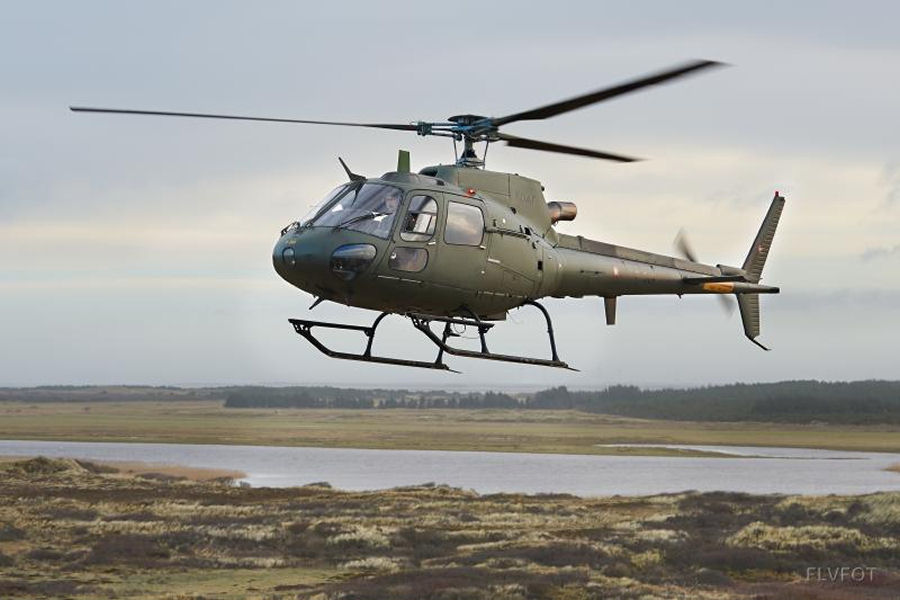 Safran to Support Danish Fennec' Arriel 1D1 Engines, 03-Dec-18 : #Arriel Safran signed contract to support until mid-2030s 11 Arriel 1D1 engines for the Royal Danish Air Force (RDAF) AS550C2 Fennec helicopters. In 2016 they signed contract for the EH101' RTM322 turboshafts
Model
Year
History
AS350C AStar
1974
Powered by a Lycoming LTS101 and marketed only in USA

AS350B Ecureuil
1975
Powered by Turbomeca Arriel 1B and marketed worldlwide

AS350D Astar
1978
Replaced the AS.350C with a more powerful Lycoming engine

AS355 ecureuil 2
1979
The twin engine variant of the AS350 first flew September 27, 1979. The AS355 Twin Squirrel variants were marketed in North America as the TwinS ...

HB350B Esquilo
1980
AS350B Ecureuil assembled in Brazil by Helibras

AS350B1 Ecureuil
1986
Powered by Turbomeca Arriel 1D

AS550C2 Fennec
1988
Military version

AS350B2 Ecureuil
1989
Powered by Turbomeca Arriel 1D1. Higher gross weight version with an aerodynamic strake fitted to tail boom along the starboard side and angled e ...

AS350Z
1989
Also known as AS.351, was a prototype using a Fenestron tail rotor. Powered by a Turbomeca TM333 of 750 shp. Led to the EC120 / EC130 years late ...

AS350BA Ecureuil
1990
Powered by a Arriel 1B engine and fitted with wider chord AS355 main rotor blades and tail rotor servo. Post 1992 airframes listed under Eurocopt ...

EC AS350 Ecureuil
1992
Aircraft built between 1992 and 2013 listed here. For 2014 airframes see Airbus Helicopters

Soloy AS350B2-SD2
2006
The Soloy AS350 "SD2" (Super D) is a conversion of the AS350B2 to be powered by a Honeywell LTS101-700D-2 engine replacing the factory Turbom ...