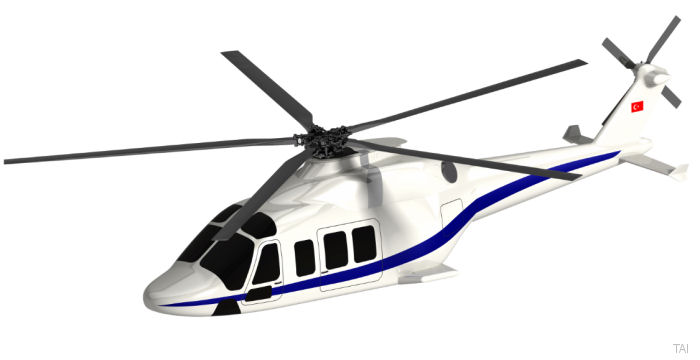 Launched in 2013 as
Özgün
(Turkish for "original", or "indigenous"), the
Turkish Light Utility Helicopter
(
TLUH
) programme is an indigenous 5-ton, twin-engine utility helicopter, capable of carrying up to 12 passengers which will initially be certified by
EASA
and then converted with mission equipment for Turkish military use to replace the aging UH-1H Huey.
Powered by the Light Helicopter Turbine Engine Company (LHTEC) CTS800-4A, a joint-program between Honeywell and Rolls-Royce. The CTS800 also powers the TAI T129, an upgraded variant of the A129 Mangusta.
TAI has develop the main gearbox and transmission and started working on the prototype in 2016.
On January 2017 received TAI officially designation: T-625 ( 6 ton gross weight, 2 engines, 5 blades main rotor ).

First flight scheduled for September 2018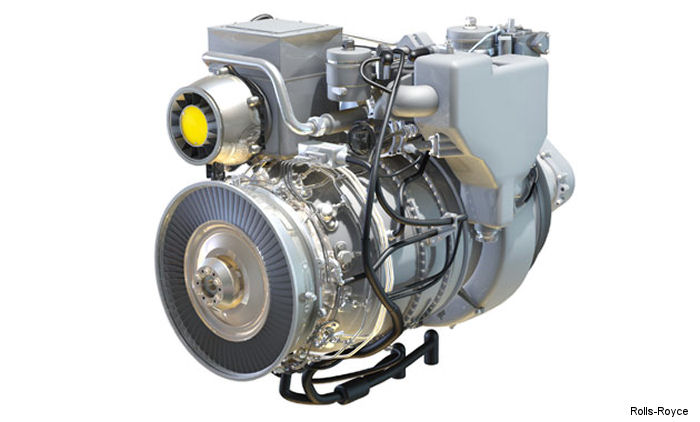 LHTEC Sign Contract for Turkish TLUH Engine, 10-Dec-15 : Turkish Aerospace Industries (TAI) signed an agreement with Honeywell and Rolls-Royce (as LHTEC) to supply CTS800 turboshaft engines for the Turkish Light Utility Helicopter (TLUH)
List of Operators of Turkish Aerospace Industries T625
From
Organisation with model T625