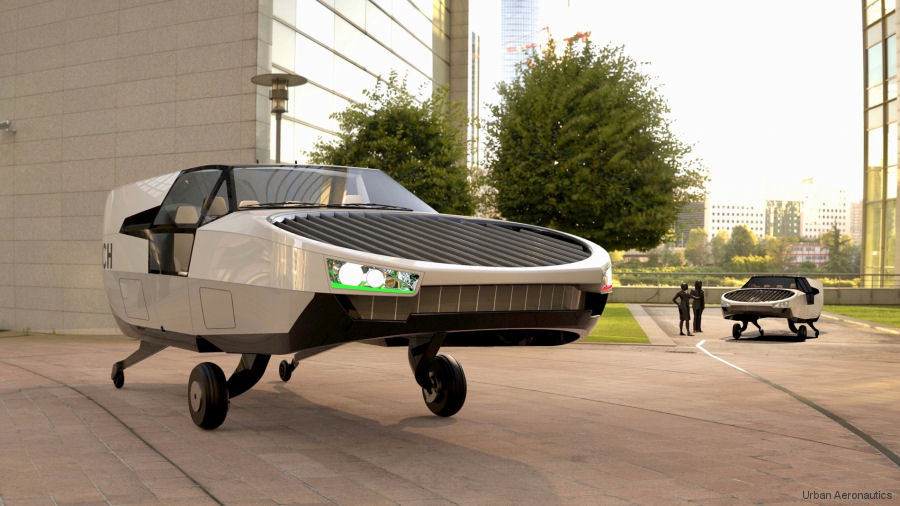 First announced in June 2020, CityHawk is a proposed six-seat, hydrogen powered VTOL for future
urban air mobility
.
On August 2020,
Urban Aeronautics Ltd
announced partnership with U.S.-based Hatzolah Air to developed a emergency medical service (EMS) variant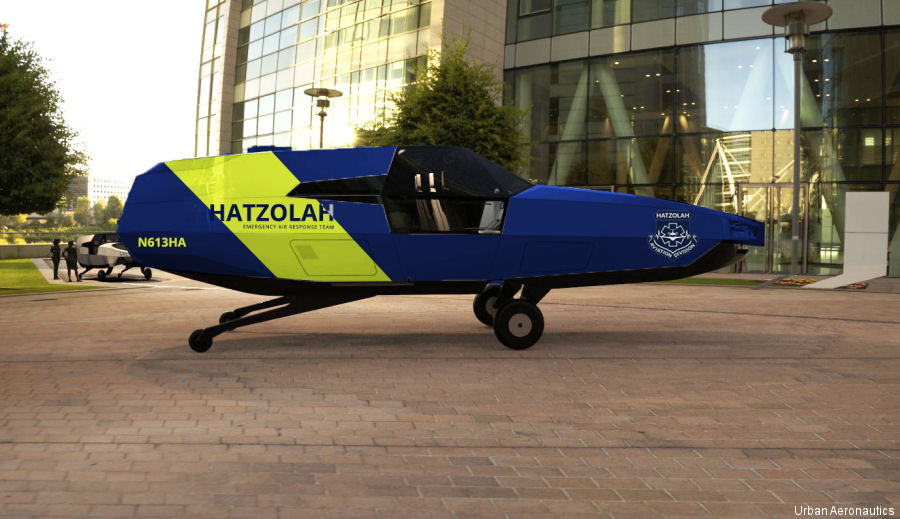 First Pre-Orders for CityHawk Ambulance, 08-Jan-21 : #urbanairmobility Israeli Urban Aeronautics announces first four pre-orders of its future urban air mobility VTOL CityHawk air ambulance from Hatzolah Air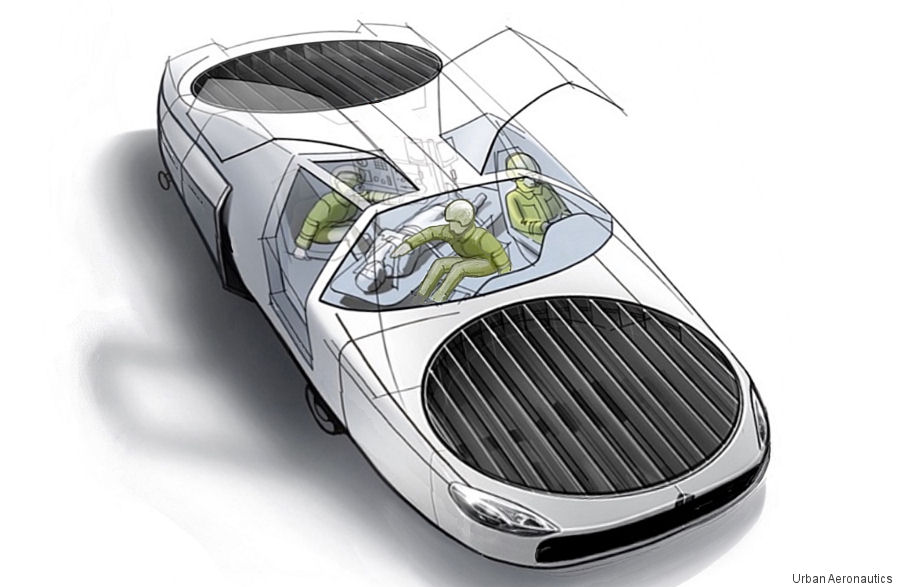 CityHawk VTOL Air Ambulance, 20-Aug-20 : #ambulance Israeli Urban Aeronautics Ltd signed a Memorandum of Understanding (MoU) with U.S.-based Hatzolah Air to develop, produce, and market its CityHawk VTOL aircraft for emergency medical service (EMS) applications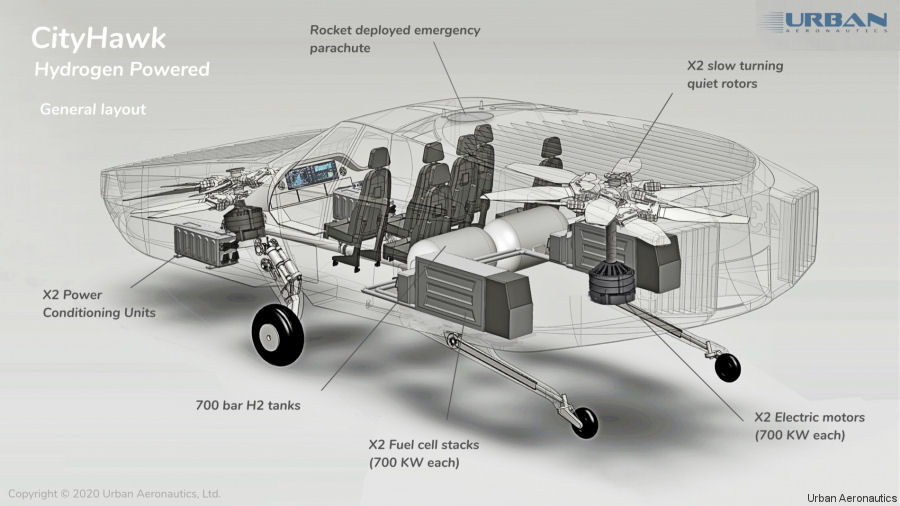 HyPoint Hydrogen Power for CityHawk, 11-Jun-20 :

#urbanairmobility Urban Aeronautics signs agreement with HyPoint to advance the incorporation of hydrogen power in its CityHawk eVTOL design.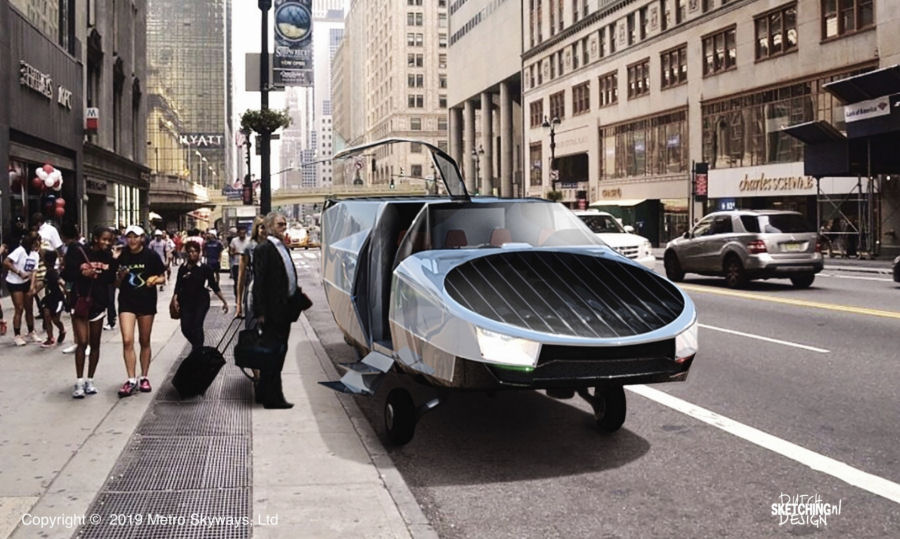 Urban Aeronautics Partners with Ascent, 20-Mar-20 : #urbanairmobility Hydrogen-powered Electric air taxi developer Urban Aeronautics, partners with urban air mobility service Ascent to advance its market entry.
List of Operators of Tactical Robotics CityHawk
From
Organisation with model CityHawk