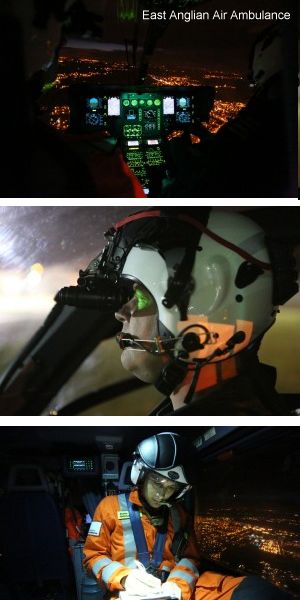 East Anglian Air Ambulance begins night flights, 24-May-13 : More lives will be saved across the eastern region now that a dedicated air ambulance has made history and been granted permission to fly helicopter emergency medical service (HEMS) missions at night.
Bond achieves EASA NVIS on EC135, 06-Feb-13 : Bond Helicopters Europe (Bond) is delighted to confirm that the European Aviation Safety Agency (EASA) has approved one of its EC135 aircraft for night vision goggles (NVG) operations to ground level, a significant step towards the UK's first night air ambulance operations.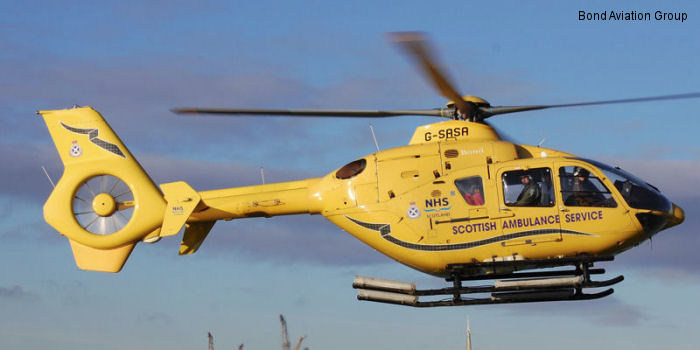 Bond SAS ambulance reaches 10,000 hours, 17-Jan-13 : Bond Air Services (Bond) is proud to announce that one of the two helicopter air ambulances it operates on behalf of the Scottish Ambulance Service (SAS) has reached 10,000 flying hours.