Here we list manufacturer test serials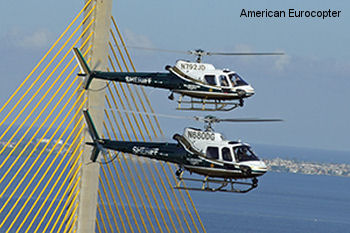 American Eurocopter promotes AS350 12 yrs Inspection, 14-Jul-13 : Grand Prairie, Texas – One of the best ways law enforcement agencies and other operators can optimize the long-term use of popular Eurocopter AS350 series aircraft is to have American Eurocopter perform the detailed 12-Year Inspection.
AS350 flight and mission simulator, 16-Apr-13 :

The AS350 Flight Simulation Training Device (FSTD) at American Eurocopter's Grand Prairie, Texas headquarters facility is the world's most technologically advanced single-engine helicopter simulator, allowing highly realistic mission training for airborne law enforcement, medical services and other operators.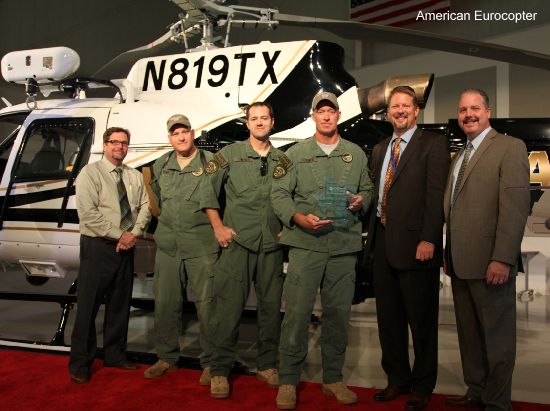 200th American-made AS350 helicopter, 20-Sep-12 : Grand Prairie, Texas – American Eurocopter held an event today at its Delivery Center in Grand Prairie to honor the 200th AS350® helicopter manufactured in the United States.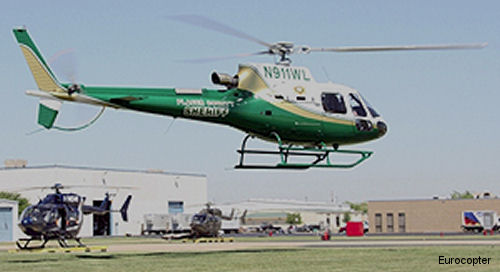 Placer County Sheriff Department Selects AS350B3, 21-Apr-09 : California's Placer County Sheriff's Department took delivery of an AS350B3 helicopter that will be used for a variety of law enforcement, firefighting and search and rescue missions