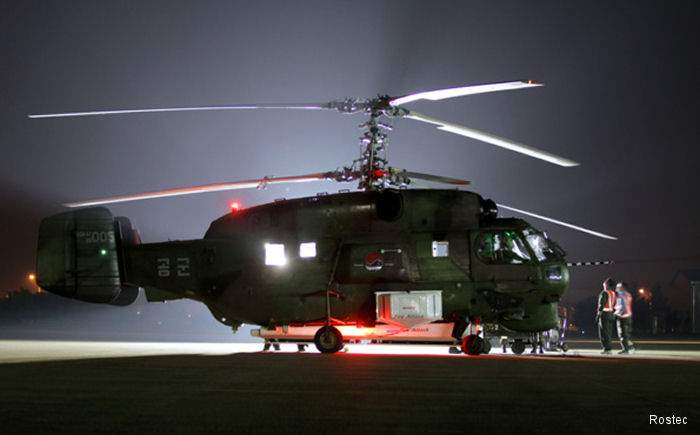 Seven Ka-32A-04 known as HH-32A used by the 235th Combat Search and Rescue Squadron, 6th Search and Rescue Group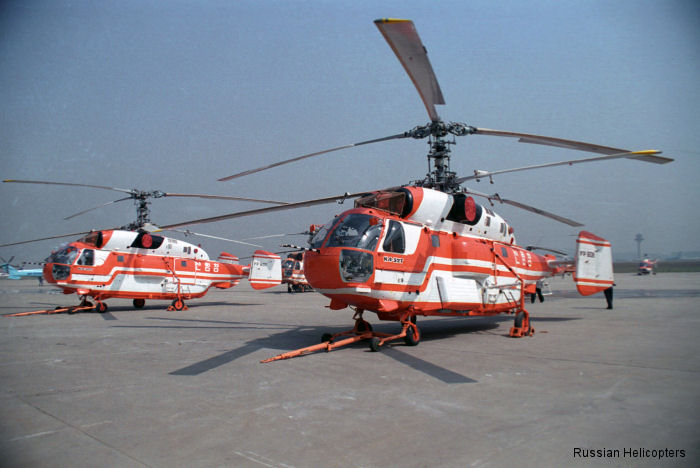 Russian Support for South Korea KA-32 Engines, 08-Oct-15 : South Korea's Civil Aviation Authority and Heli Korea visited Russian Helicopters Aviation Repair Plant No. 150 and extended a certificate for maintenance of Ka-32 helicopter engines.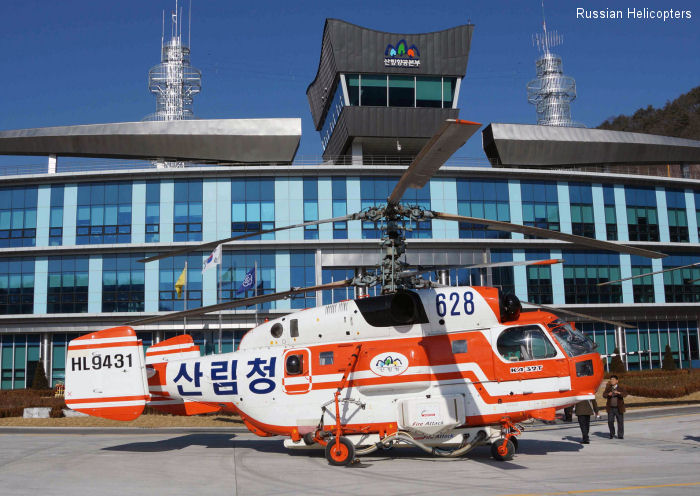 Ka-32 service and maintenance centre in Korea, 28-Jan-14 : Moscow - The Korea Forest Service has formally opened a new service and maintenance centre for Ka-32 helicopters manufactured by Russian Helicopters, a subsidiary of Oboronprom, part of State Corporation Rostec.
C/N
Mod
Built
ID In this Organisation
In other Org


9701
04-001: RoKAF HH-32A, 235 SRS

9702
04-002: RoKAF HH-32A, 235 SRS

9703
04-003: RoKAF HH-32A, 235 SRS

9704
05-004: RoKAF HH-32A, 235 SRS

9705
05-005: RoKAF HH-32A, 235 SRS

9706
05-006: RoKAF HH-32A, 235 SRS

9707
05-007: RoKAF HH-32A, 235 SRS