As of April 2016, deployed as follows:
4 - Quebec City, Quebec
3 - Victoria, British Columbia
2 - St. John's, Newfoundland
2 - Shearwater, Nova Scotia
1 - Stephenville, Newfoundland
1 - Parry Sound, Ontario
1 - Charlottetown, Prince Edward Island
1 - Saint John, New Brunswick

Canadian Coast Guard Accepts Bell 429 in Shearwater, 14-Mar-16 : Delivery of 15 new Bell 429 helicopters for Canadian Coast Guard is on budget and ahead of schedule with 12 already in service. In addition, seven new Bell 412 will be delivered starting in 2017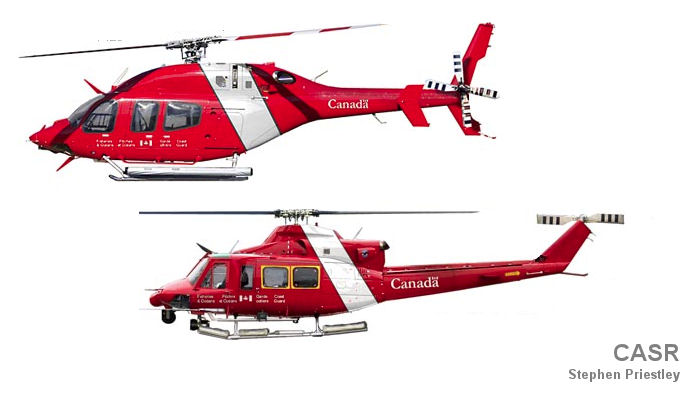 Helicopter Simulator for Canadian Coast Guard, 25-Feb-16 : CAE has been awarded a contract to provide the Canadian Coast Guard with a CAE 3000 Series helicopter simulator that will feature cockpits for both the Bell 412EPI and Bell 429 helicopters.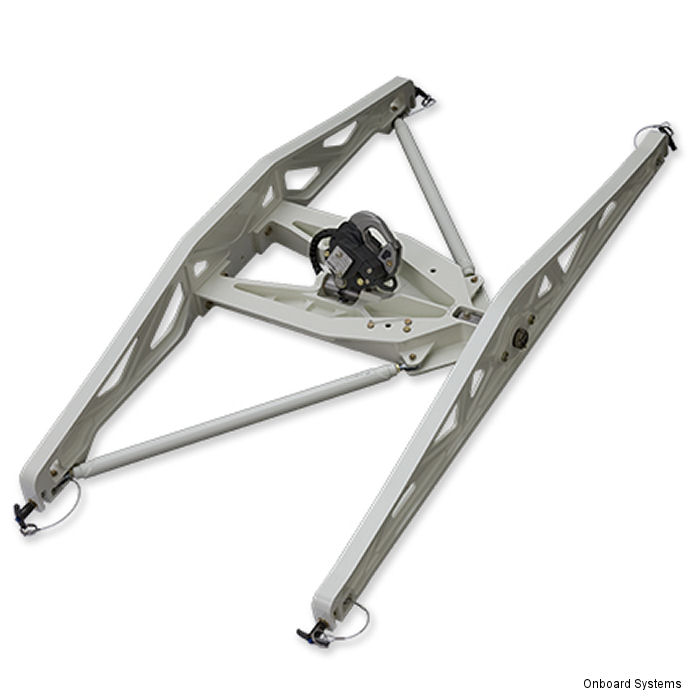 External Load Weighing System for the Bell 429, 07-Jan-15 : A new external cargo hook for the Bell 429 including a NVG cockpit display is under development by Onboard Systems to fulfill the Canadian Coast Guard order for fifteen helicopters.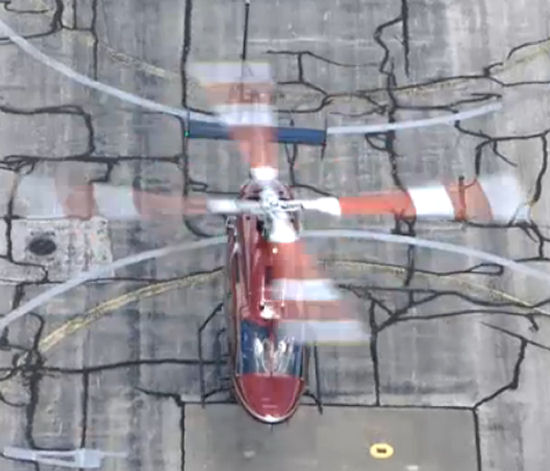 15 Bell 429 for the Canada Coast Guard, 12-May-14 : Mirabel, Quebec - The Honourable Gail Shea, Minister of Fisheries and Oceans, and the Honourable Denis Lebel, Minister of Infrastructure, Communities and Intergovernmental Affairs, today announced a contract of up to $172 million awarded to Bell Helicopter for the procurement and delivery of 15 light-lift helicopters within the context of the Canadian Coast Guard's Fleet Renewal Plan.
C/N
Mod
Built
ID In this Organisation
In other Org


57259
2015
C-GCIO: Canada Coast Guard from Oct15

57257
2015
C-GCIP: Canada Coast Guard from Sep15, test serial C-GLZA

57275
2015
C-GCIQ: Canada Coast Guard from Dec15

57248
2015
C-GCIV: Canada Coast Guard from Jun15

57278
2015
C-GCIY: Canada Coast Guard from Feb16

57277
2015
C-GCPI: Canada Coast Guard from Feb16; 14mar16 d/d at Shearwater

57279
2015
C-GCPJ: Canada Coast Guard from Feb16

57256
2015
C-GCPV: Canada Coast Guard from Aug15, test serial C-GFNN

57258
2015
C-GCQB: Canada Coast Guard from Oct15, test serial C-FOFB

57238
2014
C-GCQG: Canada Coast Guard /441 d/d Mar15

C-FHIG: Bell Canada Oct14-Feb15, test serial C-GADL

57269
2015
C-GCQK: Canada Coast Guard from Nov15

57245
2015
C-GCQR: Canada Coast Guard /443 from Jun15

57268
2015
C-GCQS: Canada Coast Guard from Nov15

57273
2015
C-GCQT: Canada Coast Guard from Feb16

57251
2015
C-GCRU: Canada Coast Guard from Aug15