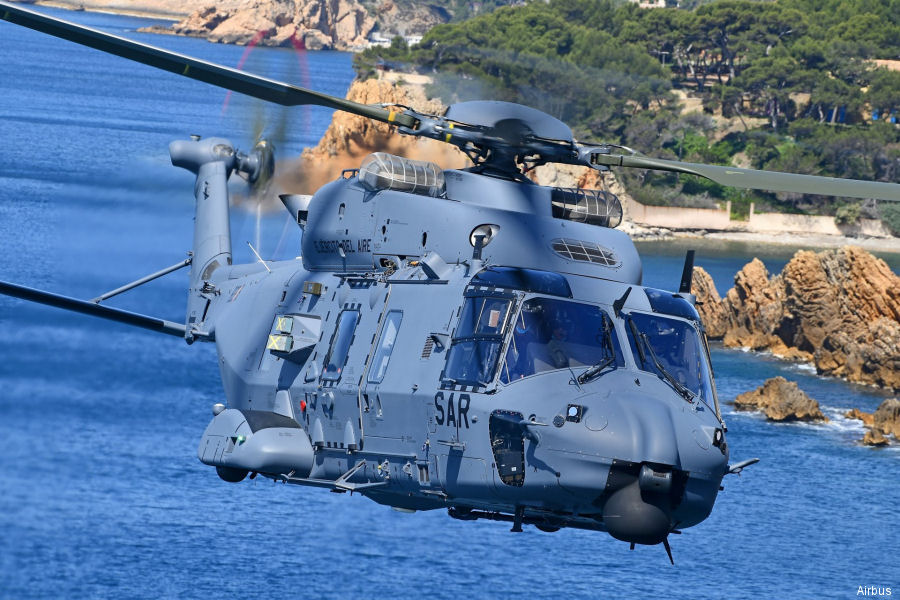 First NH90 Lobo for Spanish Air Force, 14-Oct-20 :

#Lobo Airbus Albacete delivered the first of 12 NH90 to the Spanish Air Force. "Lobo" (Wolf) is powered by GE CT7 engines and the first helicopters will go to 48 Wing / 803 Squadron for CSAR and special operations missions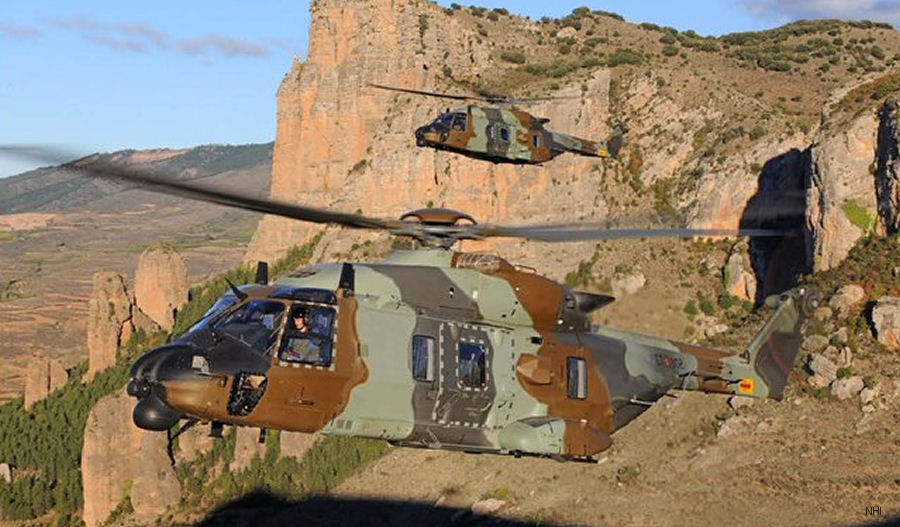 NH90 User Conference 2018, 08-Oct-18 : #NH90 Spanish army hosting 7th edition NH90 User Conference at Almagro base, October 9-11. As of today, 365 NH90 delivered to 13 countries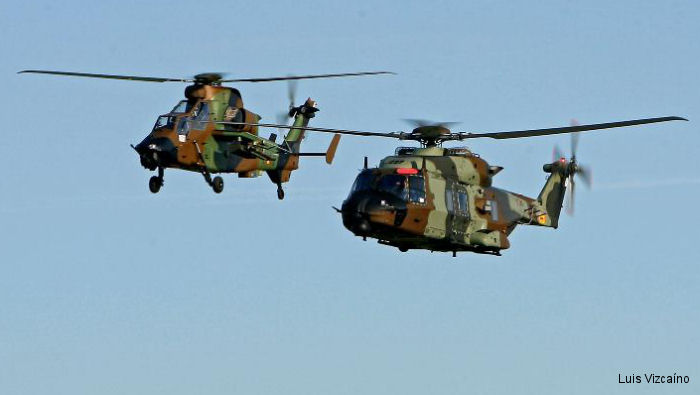 One NH90 and Two HAD-E Tiger Delivered to FAMET, 18-Dec-14 : Official delivery of the first two Tiger helicopters in the new HAD-E version and the first NH90 GSPA tactical transport helicopter to the Spanish Army Airmobile Force (FAMET).
CASA and Eurocopter Set Up Eurocopter España, 26-Sep-00 : Marignane, France - Mr. Alberto Fernandez, President and CEO of EADS-CASA and Mr. Jean-François BIGAY, President and CEO of Eurocopter recently signed an agreement to establish Eurocopter Espana.
C/N
Mod
Built
ID In this Org
In other Org


1444
tth
F-ZWDY: 803-18 Airbus España

HD.29-18: Esc 803-18 d/d 28may21, test serial F-ZWDY

1215
tth
GSPA-01: Jul11 at Eurocopter Albacete as NH90 GSPA Army, pictured; 20+

F-ZWRE: Eurocopter France FAMET TTH 01 f/f 17dec10


---

HT.29-01: FAMET 2011 demo


---

F-ZWDD: Ejercito del Aire SAR prototype f/f 20dec17


---

Airbus Marignane grey Lobo SAR livery