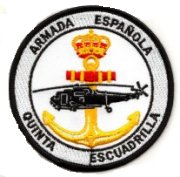 Delivered in 4 batches between 1966 and 1981, 9 of the remaining 12 airframes were upgraded to SH-3D (SAR) standard, while 3 were brought up to SH-3G (AEW) with the addition of the Searchwater radar in a retractable dustbin on the starboard side. By Autumn 2005, most of the anti-submarine fleet had completed a conversion to the transport / assault role with the removal of the ASW sensor/attack equipment and the addition of troop litters and an externally mounted cargo hook.

1st batch Z.9-1/Z.9-6 (BuNos 153532/153537)
2nd batch Z.9-7/Z.9-8 (BuNos 158724/158725)
3st batch Z.9-9/Z.9-12 (BuNos 159053/153556)
4th batch HS.9-13/HS.9-18 (BuNos 161207/161212)
After retirement in 2022 six airframes were donated to the
Peruvian Navy
.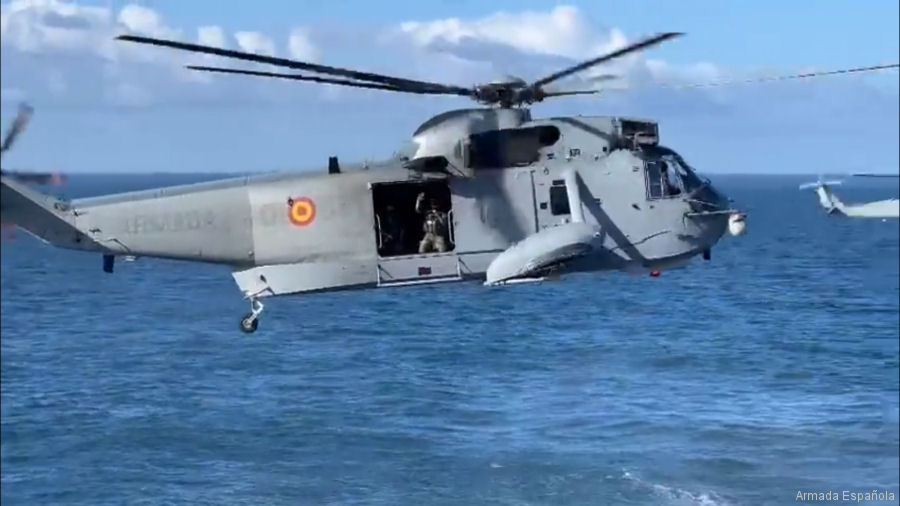 Spanish Navy Retires Sea King, 26-Jun-22 : #SeaKing After more than 55 years of service and over 100,000 flight hours, the Spanish Navy retired the last Sikorsky SH-3 Sea King helicopters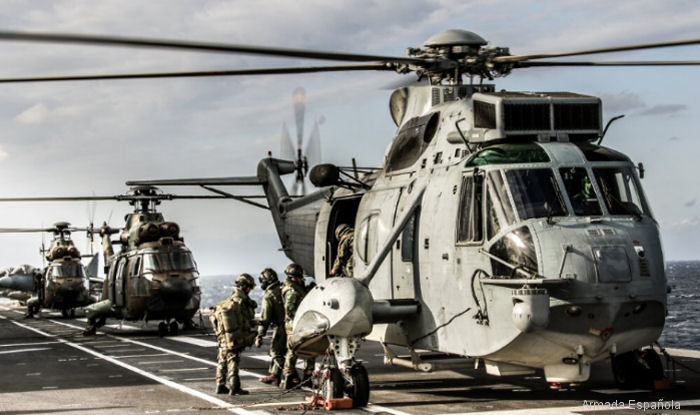 Spanish Amphibious Exercise GRUFLEX 61, 14-Nov-16 : 1,200 Spanish marines, elements from the Spanish Army and Air Force along the Portuguese Navy taking part of amphibious exercise GRUFLEX 61 in Cadiz and the Balearic Islands