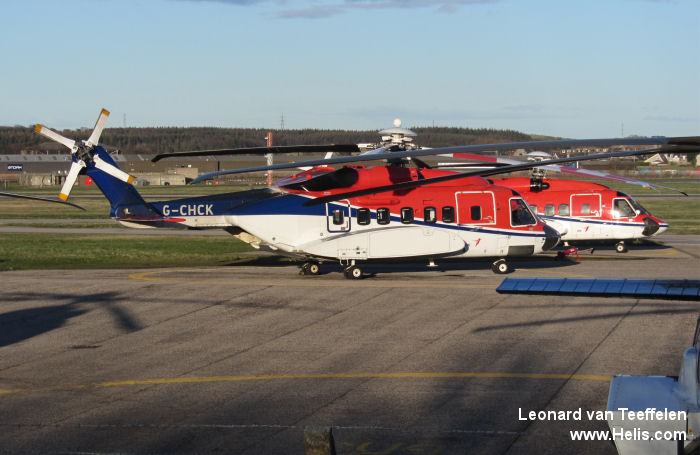 Used in North Sea offshore transport. They also operated for the
HM Coastguard
between 2007-2013.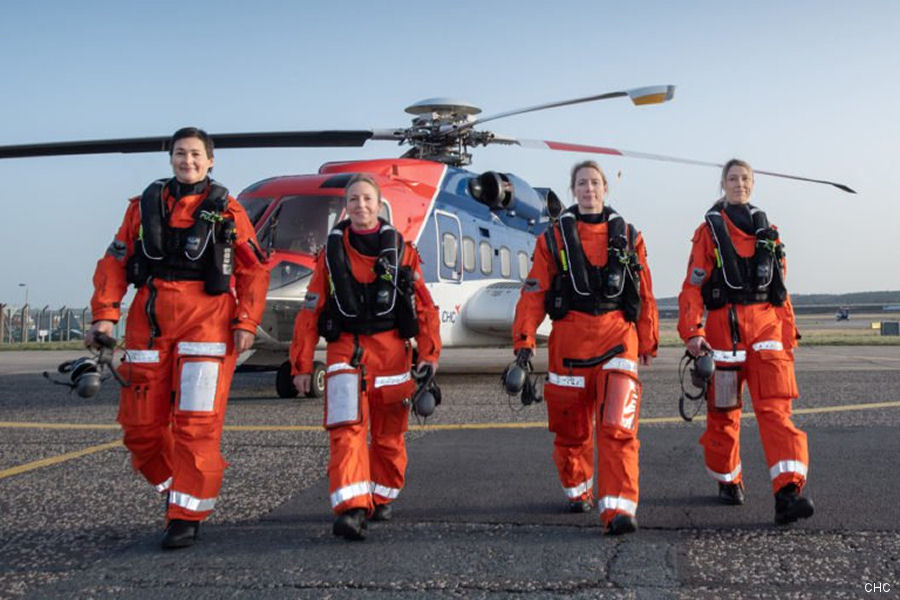 CHC Celebrated International Women's Day, 09-Mar-19 :

#WomensDay CHC Scotia celebreated International Women's Day with an all-female group of senior leaders, engineers, geoscientists and offshore supervisors and technicians visit to the Mariner field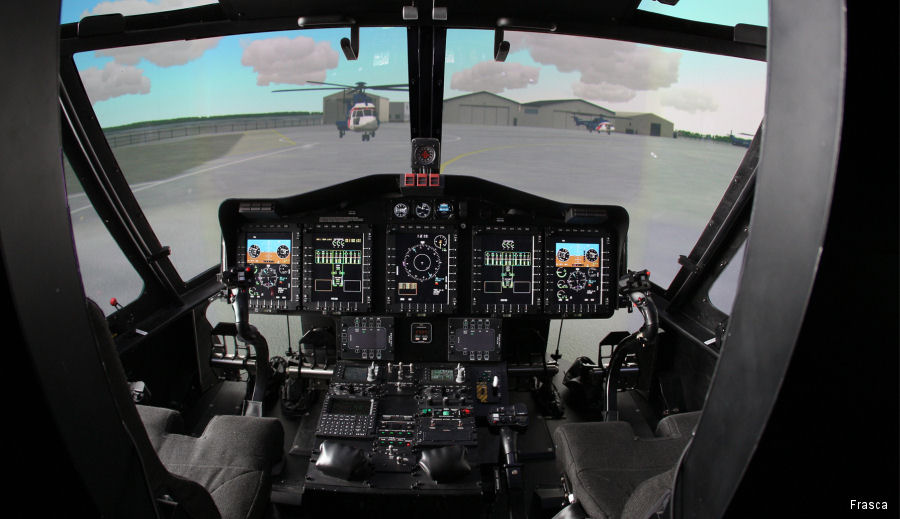 HeliOffshore and Honeywell Demonstrate HTAWS, 11-Dec-17 : In trials run by Honeywell, CHC and Bristow pilots evaluated the modified Honeywell EGPWS MKXXII Helicopter Terrain Awareness and Warning System (HTAWS) in a Sikorsky S-92 simulator in Aberdeen
S-92 Selected for UK Offshore Search-and-Rescue Missions, 13-Dec-05 : STRATFORD, Connecticut - Sikorsky Aircraft has signed a contract to provide four S-92 helicopters to CHC Helicopter Corporation to perform commercial search-and-rescue (SAR) missions for the United Kingdom Maritime and Coastguard Agency (MCA) beginning July 1, 2007. Sikorsky is part of United Technologies Corp.