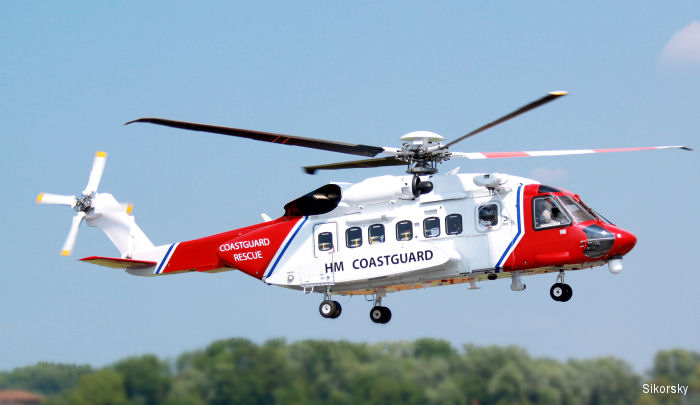 The S-92 is a twin-engine medium-lift helicopter for the civil and military helicopter market developed from the S-70 Black Hawk.
The mockup was first unveiled in 1992 and the prototype first flew on December 23, 1998.
First deliveries of the S-92A production model took place in 2004 and Sikorsky rolls out their 200th S-92 on 2013.
The
S-92 GWE
(Gross Weight Expansion) with an extra 1200 lbs / 544 kgs of payload begun operations in October 2015.
The military version is marketed as the
H-92 Superhawk
Model
Year
History
S-92F
2001
Prototype military transport and civil freighter version of S-92 Superhawk, first flown 2001.

S-92A
2004
First production model

S-92A VVIP
2005
Head of State VIP version of S-92A. Several orders received and delivered. Submitted for competition for US VVX competion, but lost to EH-101 ( ...

CH-148 Cyclone
2008
Canadian Armed Forces shipboard helicopter to replace the Sea King

VH-92A
2014
US President VIP aircraft to be operated by HMX-1 from 2020