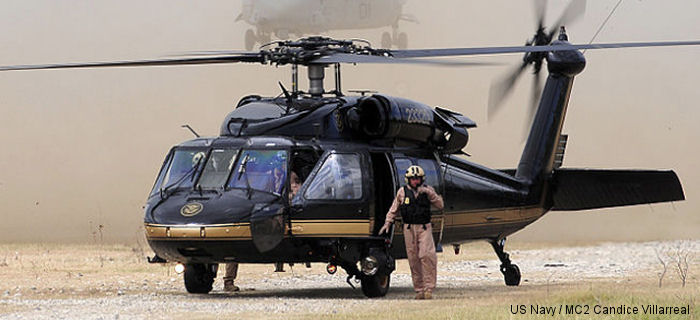 Hoist Rescue Training fo CBP Black Hawk, 30-Mar-17 : Priority 1 Air Rescue (P1AR) to deliver Advanced Search and Rescue (SAR) Hoist Rescue Training to the U.S. Customs and Border Protection (CBP) UH-60 Black Hawk crews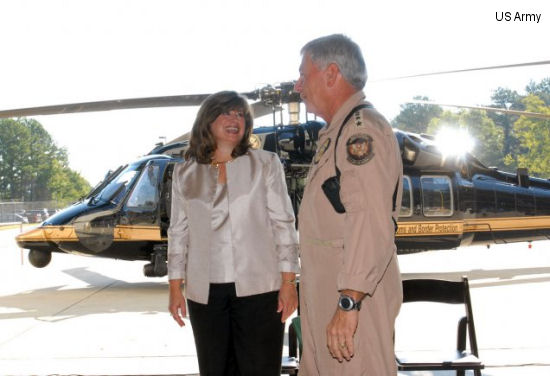 Black Hawk Helicopter Helps Reinforce Borders, 21-Sep-11 : REDSTONE ARSENAL, Ala. By Amy Guckeen Tolson, Staff Writer Redstone Rocket -- The United States and its borders are safer today thanks to the hard work of the Utility Helicopters Project Office.
Second UH-60 A-A to L for US Customs, 02-Feb-11 : BEEVILLE, Texas - Sikorsky Aerospace Services (SAS) today delivered the second UH-60 aircraft that has undergone "A-A" to "L" recapitalization for use by the U.S. Customs & Border Protection Agency (CBP). Distinguished as the fifth helicopter off the original BLACK HAWK helicopter production line, this fully upgraded UH-60L model will execute national security missions mandated by the CBP. Nicknamed "718" from the last three digits of its identification number, the rebirth of this more than 30-year-old aircraft marks the second U.S. Army recapitalization upgrade performed at SAS's Military Maintenance, Repair and Overhaul (MRO) facility. SAS is the aftermarket business of Sikorsky Aircraft Corp., a subsidiary of United Technologies Corp.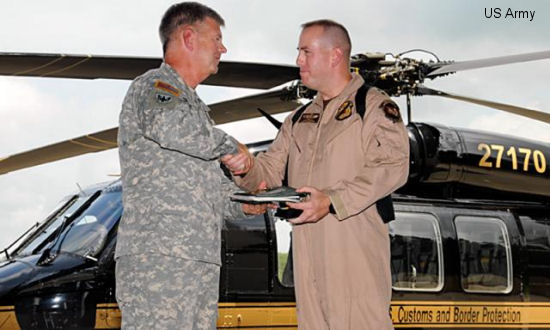 Army delivers state-of-art helicopter to patrol border, 19-Aug-09 : REDSTONE ARSENAL, Ala - By AMRDEC Public Affairs Office - With a handshake and the passing of a log book and keys, representatives from the Utility Helicopter Project Office to the U.S. Customs and Border Protection Agency marked the delivery of the first of four UH-60M aircraft that will enter CBP service by July 2010.
Years
Units
bold : Current base of the Unit

CBP