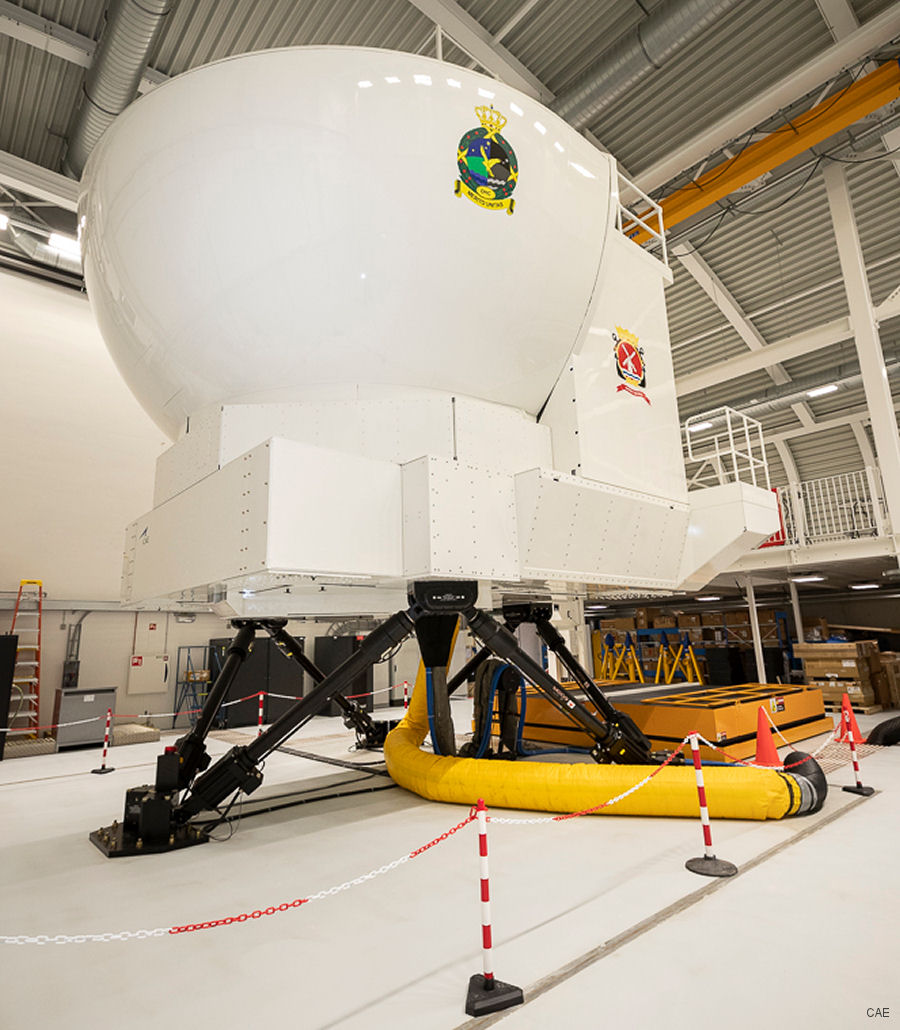 New NH90 Training Center in Den Helder, 30-Oct-19 : #NH90 Rotorsim, a joint venture between Leonardo and CAE, completed relocation of the NH90 Full Mission Flight Trainer (FMFT) from the Rotorsim training centre in Sesto Calende, Italy to a new training facility at Maritime Air Base de Kooy in Den Helder, Netherlands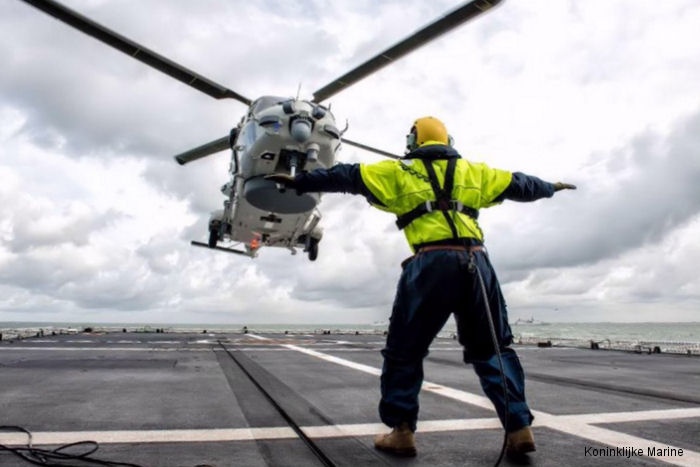 Dutch NH90 Maintenance Agreement, 14-Mar-16 : Firms Airborne (NL) and NHI (Fokker) signs agreement for the Maintenance, Repair and Overhaul (MRO) activities for the Dutch NH90 helicopters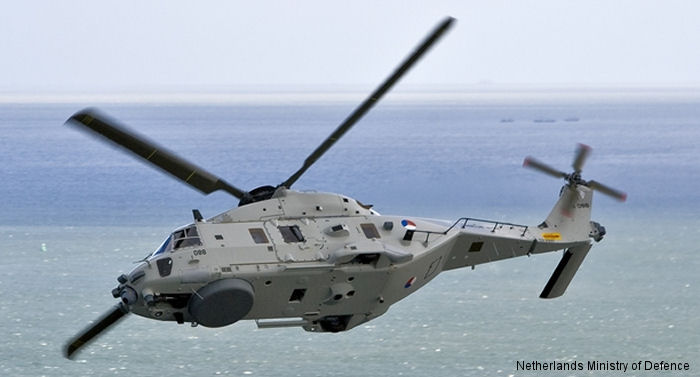 Terma Survivability Pod for Dutch NH90, 27-Jan-15 : Terma from Denmark has been contracted by the Royal Netherlands Air Force (RNLAF) to integrate the Terma Modular Aircraft Survivability (MASE) Pod onto the Dutch NH90 helicopters.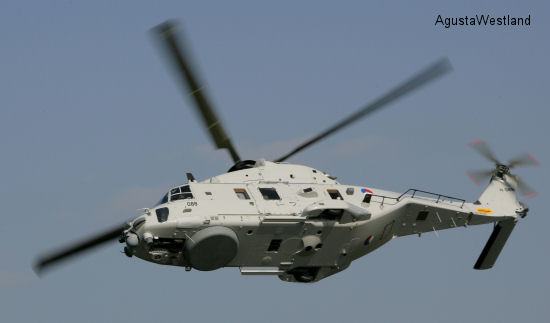 Royal Netherlands Navy NH90 gets MPAS, 28-Nov-13 : AgustaWestland, a Finmeccanica company, is pleased to announce that the Royal Netherlands Navy (RNLN) has taken delivery of a Mission Planning & Analysis System (MPAS) in the Final Operative Configuration for its fleet of NH90 NFH medium twin naval helicopters.
Fokker first standards parts for NH90, 22-Mar-13 : Hoofddorp, The Netherlands - Fokker Services performed its first official standard part delivery for a NH90 helicopter. During a ceremony in the Fokker Services warehouse in Hoofddorp, the Netherlands, representatives from the Dutch Ministry of Defense took receipt of the first batch of aeronautical standard hardware necessary to support their National NH90 helicopter fleet.