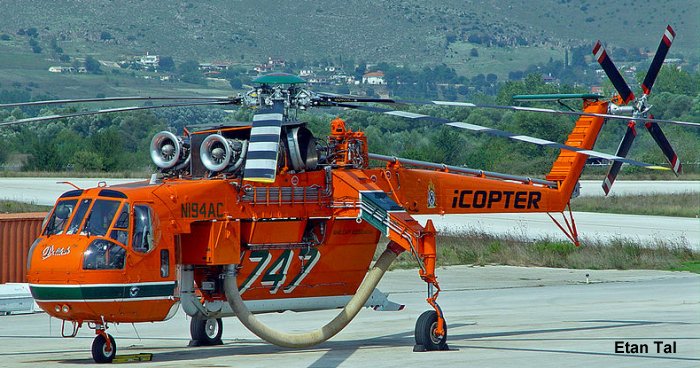 In 1971, Erickson Lumber Company, owned by second-generation logger and entrepreneur, Jack Erickson, leased an S-64E Skycrane helicopter from Sikorsky Aircraft and renamed the company Erickson Air-Crane. This occurred two years after the FAA announced a Standard Transport Category certification of the aircraft for loads up to 20,000 pounds (9,072 kg). At that time, many small operations around the world and particularly in Russia were experimenting with helicopter logging with little success due to the high cost of flying the helicopters. Mr. Erickson realized the specialized nature of the Skycrane and used his years of experience in the logging industry to gain the maximum benefit from this heavy lift helicopter. This system proved to be consistently profitable and led to the purchase of the first S-64 Skycrane in 1972, followed by the purchase of three more aircraft later that same year. Since that time, Erickson Air-Crane has harvested timber in many areas of the United States, Malaysia, Indonesia, and Canada. The Aircrane was seen in the beginning as a highly efficient harvesting tool, now more lumber companies are also choosing the Aircrane logging system because of the minimal effect on the forest ecosystem and the access it affords to steep remote terrain.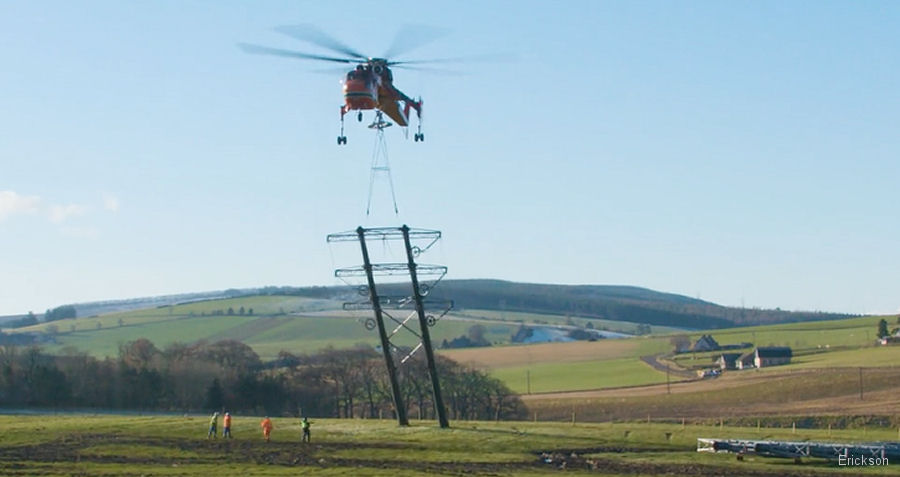 S-64E Completes its First Transmission Line in UK, 05-Mar-18 : Erickson S-64E air crane with Balfour Beatty to build a transmission line for Scottish and Southern Electricity Networks (SSE) connecting Dorenell Wind Farm between Aberdeen and Inverness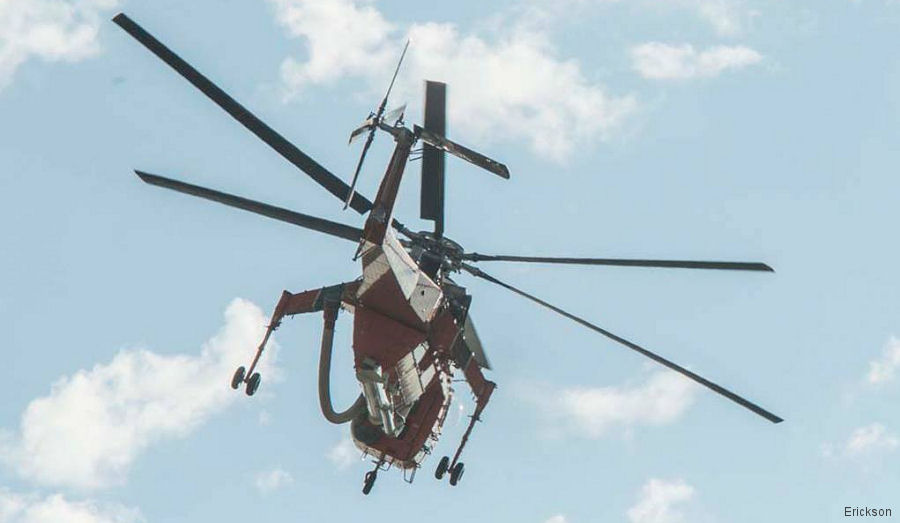 Korea Forest Services Orders Two More S-64E, 10-Jan-18 : South Korea Forest Service ordered 2 more S-64E in addition the one ordered last year. Fitted with glass cockpit, composite main rotor blades and NVG capability are starting to be delivered in Q3 2018
S-64E "Annie" Return to Chile for Firefighting, 12-Dec-17 : Ecocopter from Chile contracted an Erickson S-64 Aircrane for firefighting in the Bio Bio Region. "Annie", aircraft N171AC, will replace "Elvis" which served in early 2017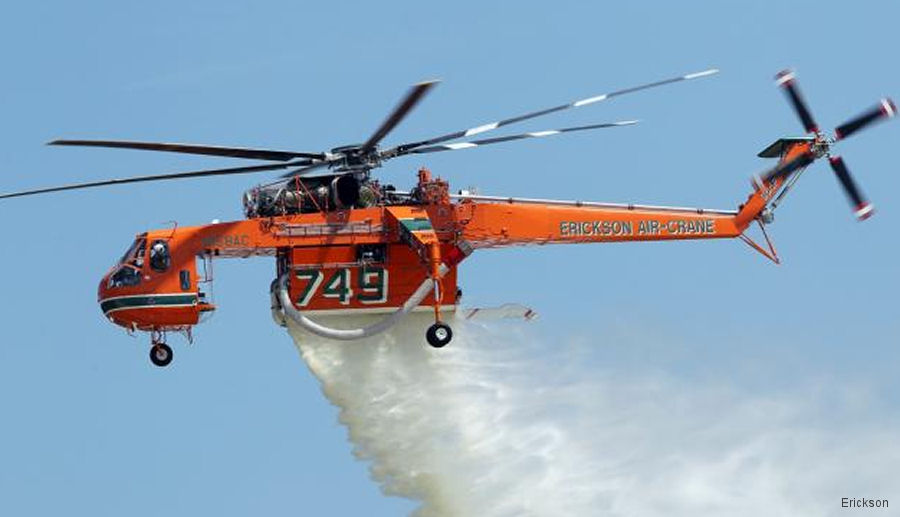 Erickson Summer 2017 Update, 17-Aug-17 :

Erickson' S-64 Aircrane Helitanker fleet deployed to British Columbia in Canada, California, Greece, Turkey and Australia in this 2017 so far.