5th of 34 Pantera K2 upgraded by Helibras delivered September 2016
Known as HM-1 Pantera in Brazilian service and assembled locally by
Helibras
. From 2014, 35 being upgraded with new Arriel 2C2 CG FADEC engines and glass cockpit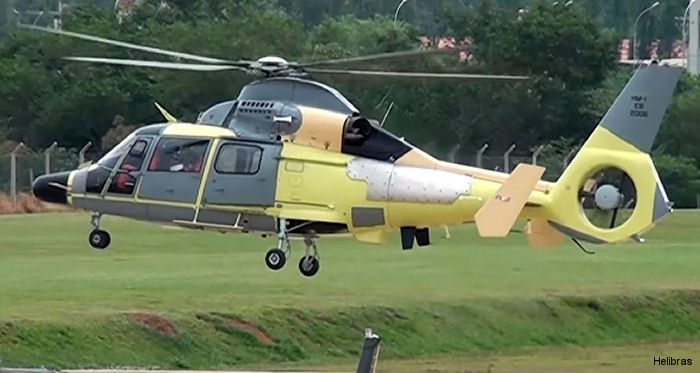 Helibras Panther K2 First Flight, 14-Oct-15 :

Helibras performed the first flight of a Brazilian Army Pantera (Panther) helicopter fully modernized by the company in Brazil.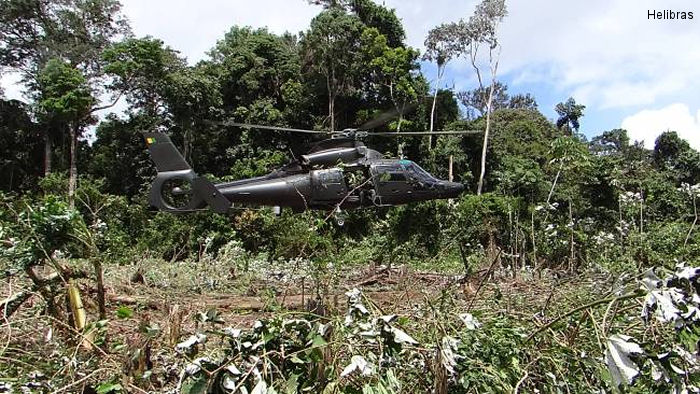 Panther Successfully Upgraded For Brazilian Army, 15-Sep-14 : Helibras' contract to modernize 34 AS365 K Panther helicopters for the Brazilian Army Aviation (AvEx) to the K2 version, known as the Super Panther, reached an important milestone in August following the successful completion of the first technical-operational evaluation.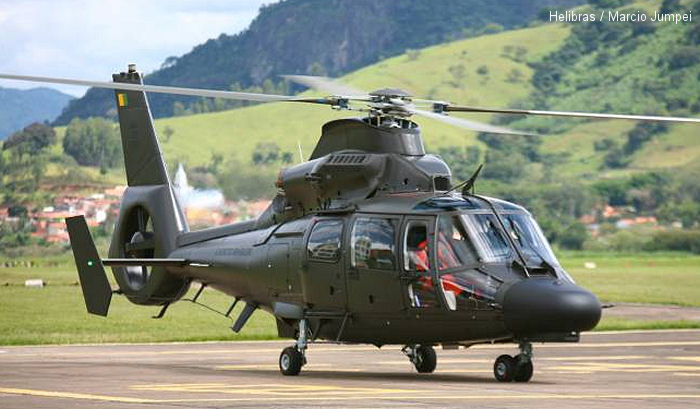 First 2 upgraded Panther K2 to Brazilian Army, 13-Mar-14 : The first two upgraded AS365 Panther K2 rotorcraft will be delivered this month by Airbus Helicopters' Helibras subsidiary to the Brazilian Army Aviation Command (AvEx), providing a modernized platform with more power, updated avionics and increased mission capability.