Original planning announced in 2013 called for first Philadelphia built AW169 helicopter to be inducted into the final assembly in May 2014 and start deliveries to American customers in early-2015. The new production line was thought to produce around 20 aircraft per year by 2017.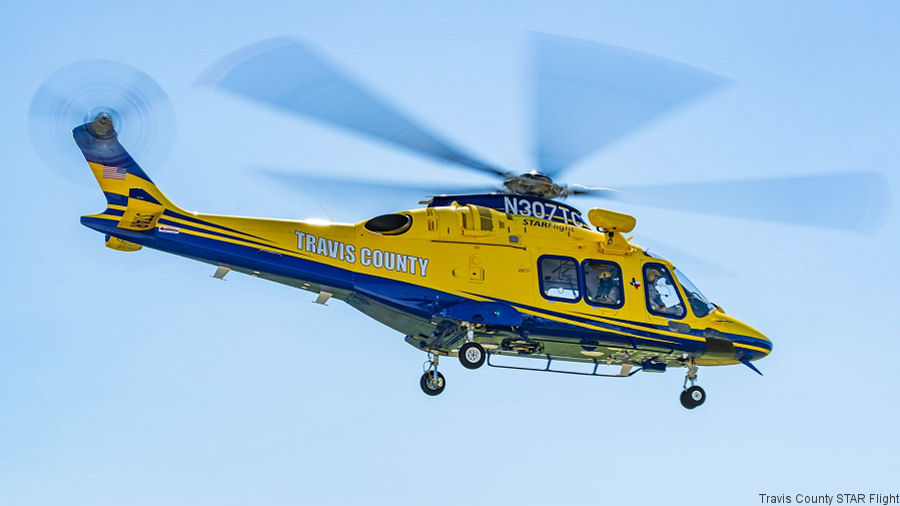 AW169 USA Demo Tour, 02-Jun-21 : #AW169 Leonardo launches 6-month demo tour in USA of the AW169 helicopter in air ambulance medical configuration.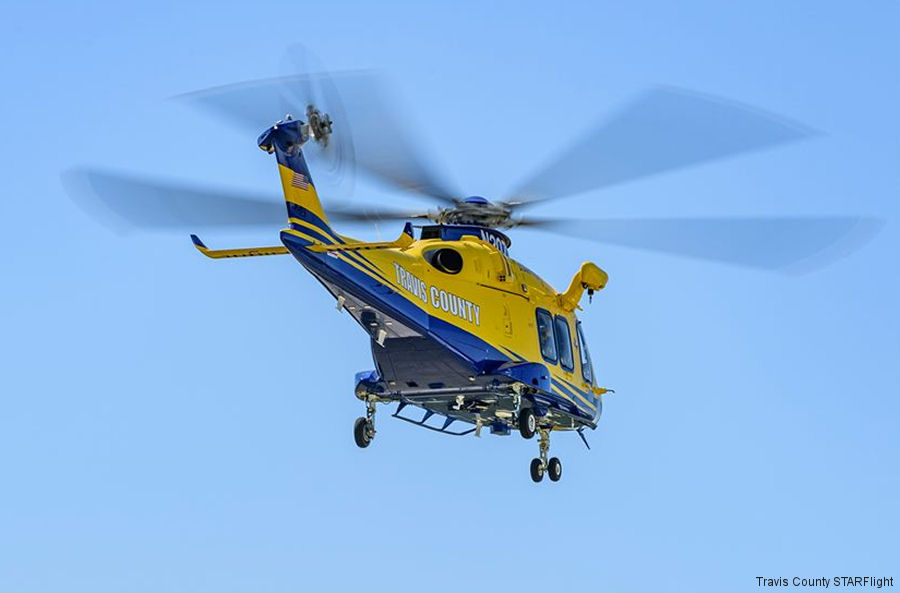 First U.S. Ambulance AW169 in Service, 05-Nov-19 : AMTC 2019 Texas Travis County STAR Flight is the first air ambulance AW169 operator entering service in USA and is on display at the Air Medical Transport Conference AMTC 2019, November 4-6, Atlanta GWCC, Georgia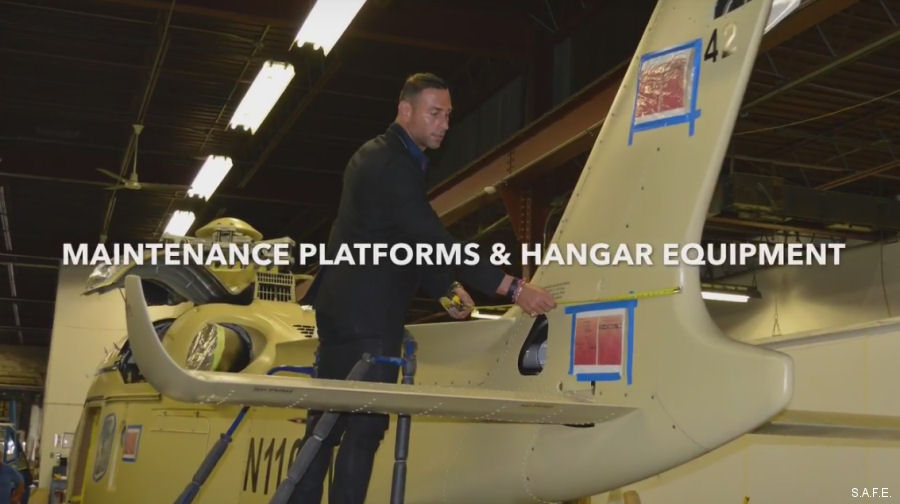 SAFE Structure to Design Stands for AW169, 28-Nov-17 :

S.A.F.E. Structure Designs to create the maintenance stands for the first AW169 in USA. The helicopter was transported to New Jersey for outfitting by Air Concepts International for Next Era Energy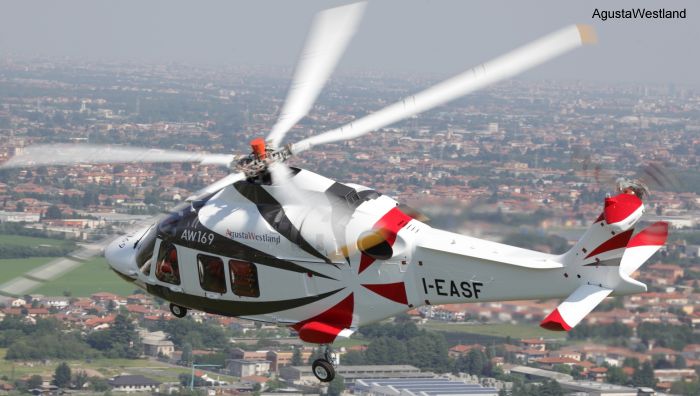 AW169 to be assembled in Philadelphia, 30-Apr-13 : AgustaWestland, a Finmeccanica company, is pleased to announce that a final assembly line for the new generation AW169 helicopter will be established at its AgustaWestland Philadelphia facility located at Northeast Philadelphia Airport in the United States of America.
C/N
Mod
Built
ID In this Org
In other Org


69132
N110EH: AgustaWestland, PA Jun21, test serial I-EASV

69042
N116MW: AgustaWestland, PA from Apr17

- N116MW: Nextera Energy Equipment Leasing Llc at Juno Beach, FL +


---

Sep18 received maintenance stands

69036
2018
N118UJ: AgustaWestland, PA from Feb19; white/brown-yellow stripes li+

I-RAIV: AustaWestland, IT Sep18


---

- N51NL: 51nl Llc at Newton, MA from Aug19

69136
2021
N269LL: AgustaWestland Philadelphia, PA from Aug21, test serial I-EA+

69130
N286BP: AgustaWestland, PA May21, test serial I-EASK

- N286BP: Trauma Hawk Palm Beach County, West Palm Beach, FL

69081
2019
N307TC: AgustaWestland, PA from Mar19, test serial I-RAIM

N307TC: Travis County at Austin, TX from Jun19, pictured (pic1)+


---

pictured (pic2) at Dell Children's Medical Center Heli+


---

struck bird on departure from hospital helipad damaging+

69085
2018
N308TC: AgustaWestland, PA from Mar19, test serial I-RAIR

N308TC: Travis County at Austin, TX from Jun19; StarFlight


---

pictured (pic1) on display at AMTC 2019 in Atlanta, Geo+


---

pictured (pic2) (pic3) on display at Heli-Expo 2020, An+

69088
2018
N309TC: AgustaWestland, PA from Mar19, test serial I-RAIL

N309TC: Travis County at Austin, TX from Aug19; StarFlight


---

Travis pictured at Seton Smithville Hospital

69039
N628SH: AgustaWestland, PA from Jan18; 02mar18 pictured leaving Las +

N628SH: TVPX Jul/Dec 2018


---

- PP-PMM: ABM-Negocios Imobiliarios Ltda from Jan19


---




---

on display at LABACE 2022