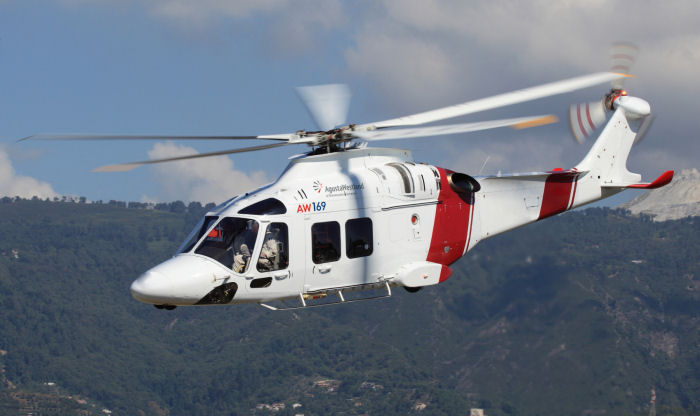 A multi-purpose twin engine light transport utility helicopter in the 4.5 ton class, the AW169 is powered by two Pratt & Whitney Canada PW210 turboshaft engines.

The mockup of the AW169 was presented for the first time at Farnborough 2010. The prototype first flew on May 10, 2012. Was joined by two more aircraft later that year and a fourth in 2013. Enters full scale production in January 2015 with a initial book order of 150 aircraft. Achieves EASA Certification in July 2015.

As of February 2019, more than 200 AW169 have been ordered by over 70 customers in nearly 30 countries. The 70 helicopters in service have logged more than 24,500 flight hours worldwide

On December 2019, the Vergiate plant in Italy where all AW169 are built, delivered the 100th helicopter.

As of July 2020, the AW169 order book exceeds 220 aircraft
Model
Year
History
AW169 AAS
2013
The AW169 AAS is an advanced twin-engine helicopter first unveil at the 2013 US Army Aviation Association of America Annual Professional Forum a ...

AW169M
2019
Government / military variant. Special equipment includes a hoist, NVG (Night Vision Goggle) compatible cockpit, advanced communication system, ...