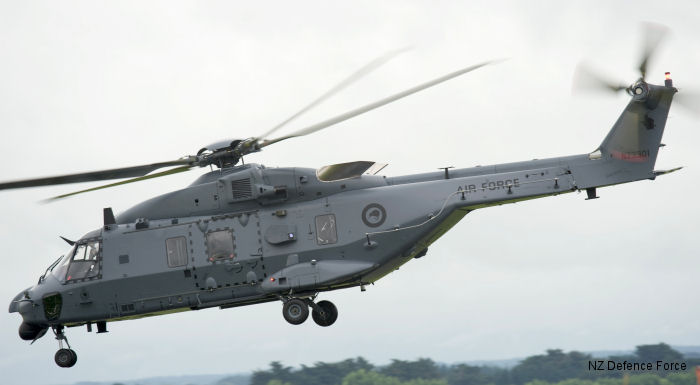 Eight TTH requested to replace the
UH-1H
in use by 3 Squadron. Up to four of them will be able to be transported aboard the new Navy, Multi Role Vessel,
HMNZS Canterbury
On 22 Aug 2013, one of the first five RNZAF NH-90 was seriously damaged by a lightning strike, 4 nm NE of
Ohakea Air Base
, requiring the replacement of all main and tail rotors. For an all weather airframe which includes SAR in its role, this is a serious setback to the service introduction programme.

The NH90 was introduced into RNZAF service in 2013. With meticulous ground engineering support and careful management of its fleet, 3 Squadron is making good use of its NH90s.