The TTH is the basic variant of the NH90 equipped to transport 20 troops or 2500 kgs of cargo for standard heliborne operations such as tactical assault, search and rescue, medevac evacuation and general support duties. Could also be fitted for more specialized tasks as special operations or electronic warfare. Pre-production aircraft were first delivered to the German army in 2006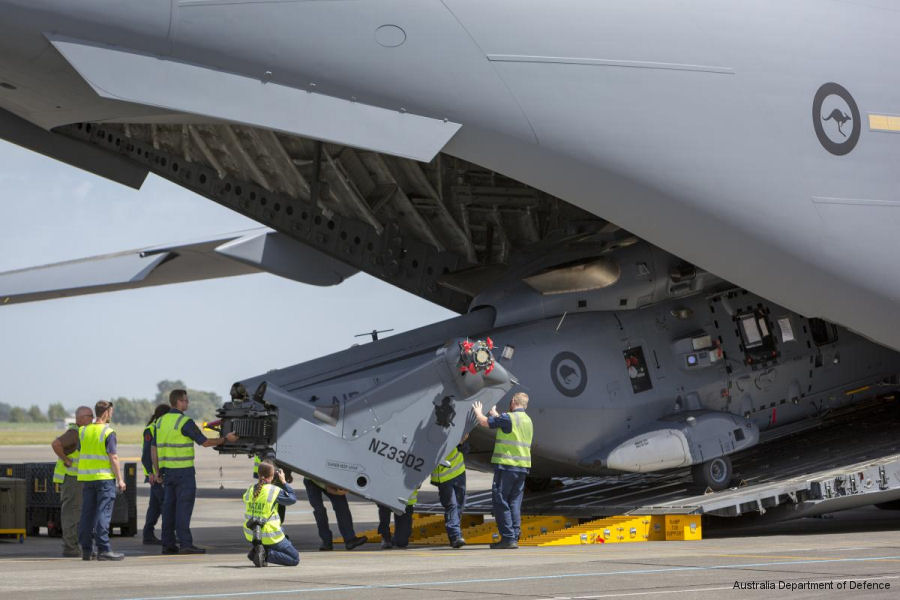 Kiwi NH90 Deployed Against Australia Bushfires, 08-Jan-20 :

#Bushfires Kiwi contingent to take flight for cousins. RAAF C-17 cargo aircraft delivering three Royal New Zealand Air Force NH90 helicopters to Australia for firefighting as part of Operation Bushfire Assist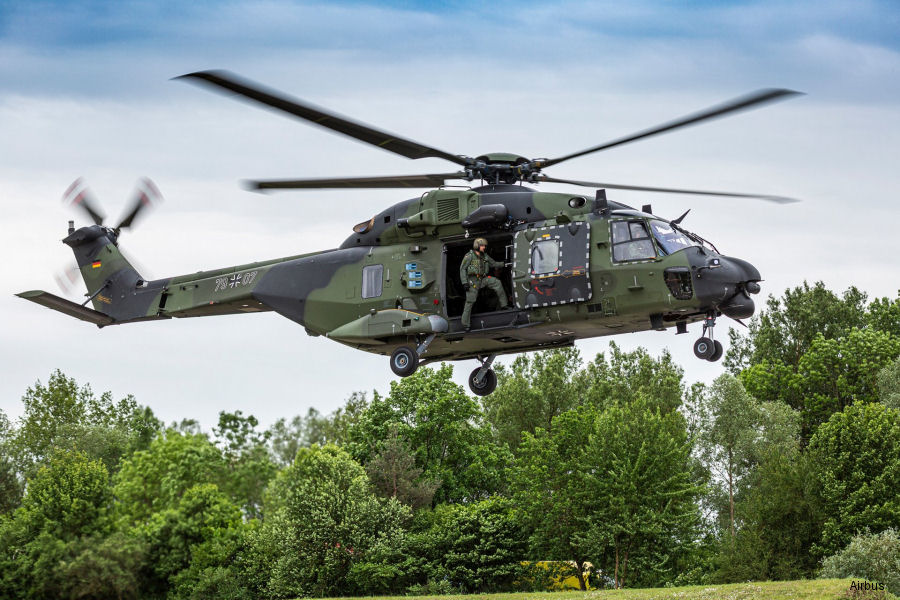 Germans NH90 Maintenance by Airbus and EFW, 29-Aug-19 : #NH90 Dresden-based Elbe Flugzeugwerke (EFW) and Airbus Donauwörth awarded 10-year contract for maintenance of the 82 German Army' NH90 TTH and 21 Navy' NH90 Sea Lion helicopters.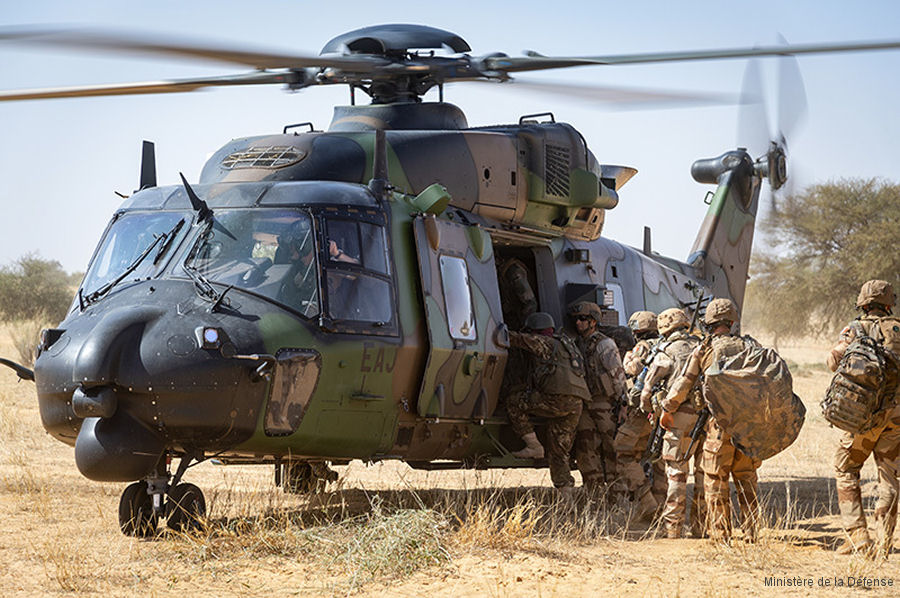 Barkhane: Force' 3D Capabilities in Action, 28-Jun-19 : #Force3D French forces deployed in Mali for operation Barkhane, took part of operation ACONIT at the Malian-Nigerian border against armed terrorist groups (GAT)