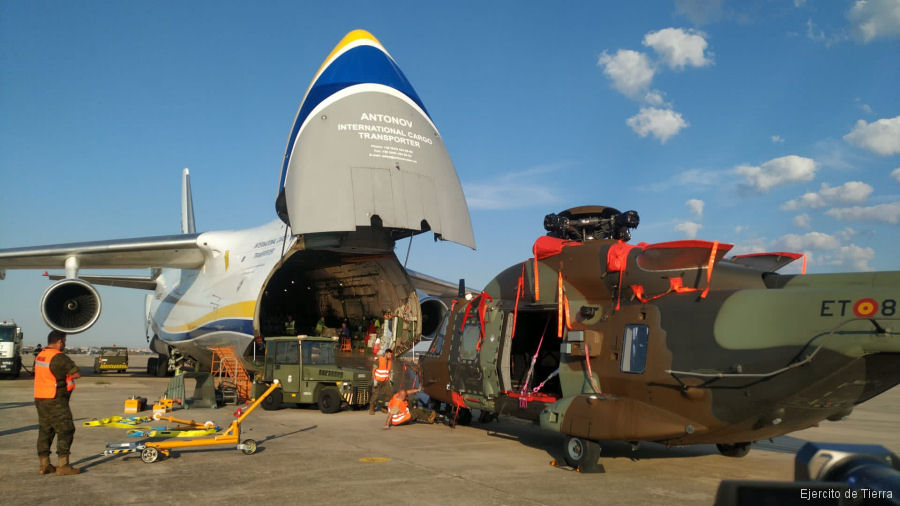 NHIndustries, July 08, 2021 - The first NH90 helicopter that the Spanish Army has deployed in the country as part of the EUTM arrives in Mali.

Two more helicopters will arrive shortly. Brigadier General Fernando Luis GRACIA Herreiz, Commander of the Force of the European Union Training Mission (EUTM) in Mali, witnessed the arrival of the aircraft at Bamako airport.

Monday, June 21, the personnel of the Rotary Wing Force of the Army took off from Spain. They arrived at Bamako airport to join EUTM Mali as members of the Intra-Theater Air Transport unit (ITAT).

In the context of Mandate 5 of EUTM Mali, approved by the European Union in April 2020, a decentralization of training activities to the Armed Forces of Mali was mentioned, as well as the expansion of the mission area to the other four countries of the G5 Sahel. To make this project possible, it was considered necessary to have an air transport unit at the disposal of EUTM Mali, in order to provide freedom of movement. Spain, committed to the stability of the Sahel, offered this rotary wing unit to the mission.

The ITAT structure, under the command of Commander Miguel Ángel Rodríguez Matías, is made up of 62 soldiers in the following sub-units: The flight unit, the maintenance unit, the supply unit, the transmission unit and the command personnel.

The unit has three state-of-the-art NH90 helicopters, which will increase transport capacity. Saturday, June 26, the reception of the first helicopter took place. For transportation, the aircraft was partially disassembled and transported by an Antonov aircraft. Spain's commitment to the mission has been demonstrated with the provision of a Chief General to the Mission in the first half of 2021.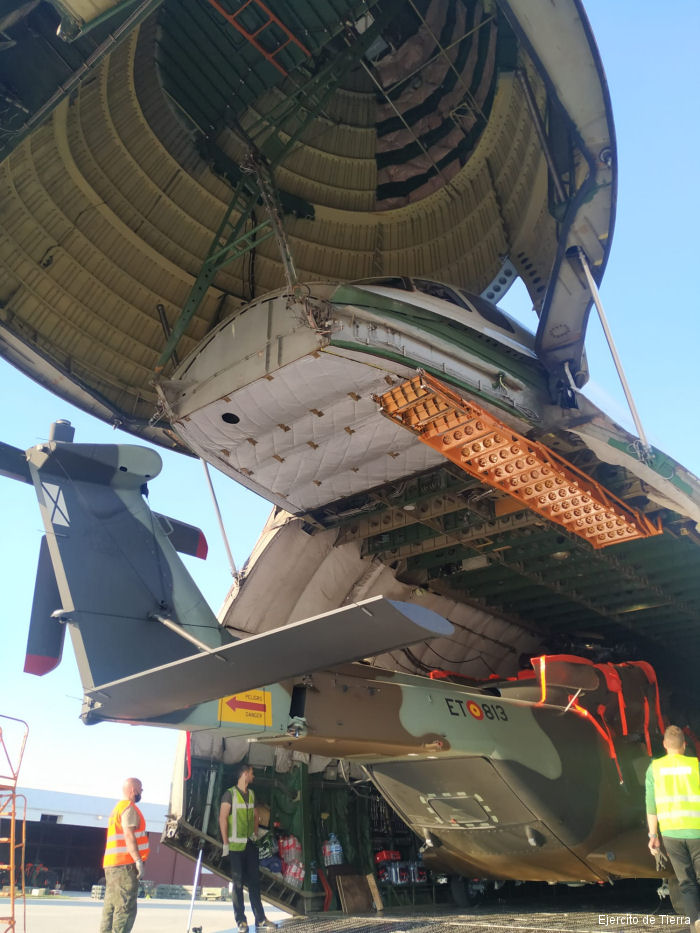 AN-124 nose cargo door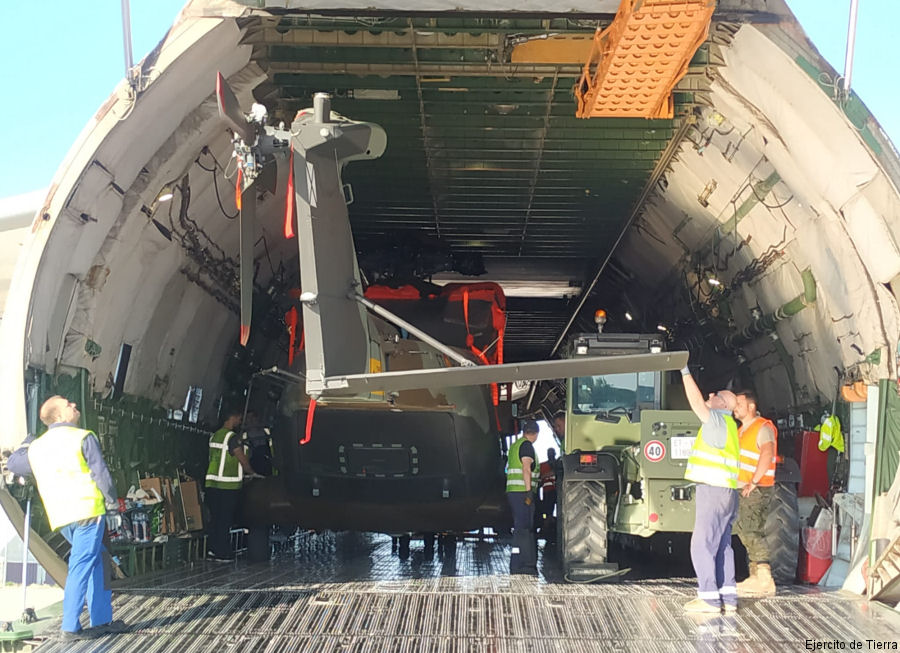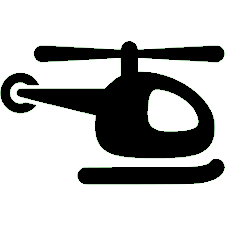 Aircraft mentioned in this article :
NH90 TTH HT.29-13 ( Fuerzas Aeromóviles del Ejército de Tierra )



Location :

Bamako
NH90 TTH in

Fuerzas Aeromóviles del Ejército de Tierra
Spanish NH90 Ready for Mali
EUTM European Union Training Mission

European Commission