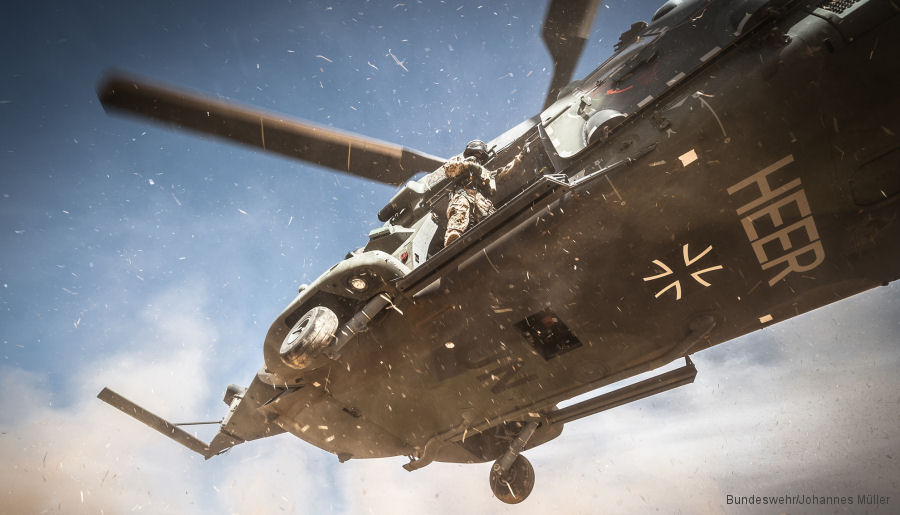 Helis, November 27, 2017 - German Army's and Belgian Air Force took part of exercise DUSTER III.

Helicopter Transport Regiment 10 crews shared their experience as part of UN MINUSMA mission in Mali where the Belgians will take over from February 2018.

NH90 helicopter from both countries participated in the training exercise to qualified helicopter crews and medical personnel in air rescue and transport of wounded soldiers.

Germany have been deploying their NH-90 in the heat of Africa since early March 2017.

Duster III, running two weeks in the area Faßberg, Celle-Scheuen, Lüneburg and the military training area Klietz, allowed the chance to train and consolidate common procedures with the Belgians.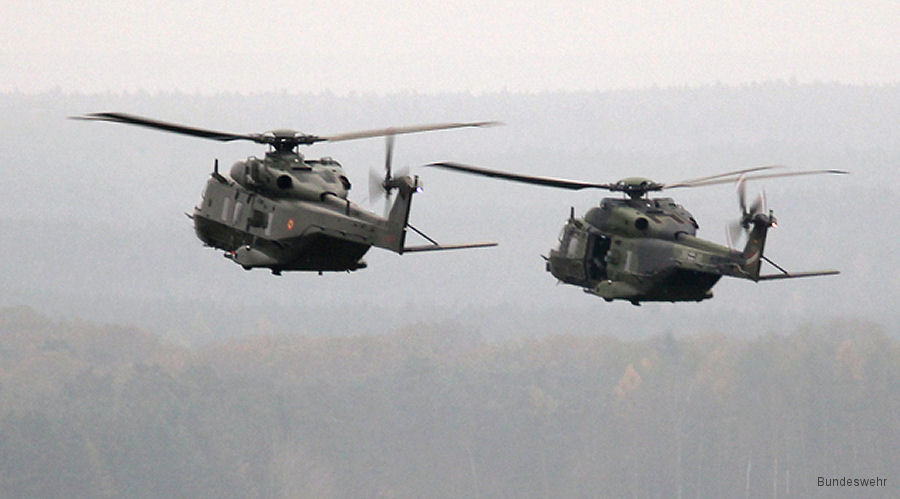 NH90 in

Force Aérienne Belge
NH90 TTH in

Heeresflieger
MINUSMA

United Nations


HFR10

Heeresfliegerregiment 10
Heeresflieger
German Army Aviation
Belgian NH90 Ready in Gao for MINUSMA