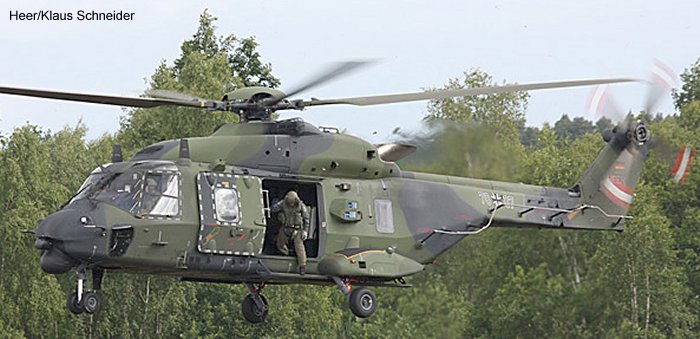 The first three NH90 were handed over on Dec 13 2006 at the Eurocopter's Donauworth facility. The aircraft serialed 78+02,78+03 were flown to Buckeburg to commence aircrew training. the third serialed 78+05 was delivered to Fassberg were it is being used to train maintenance personnel.

As of 2011, 11 have been delivered. The program was delayed and have thrown up technical problems and the orders were cut from the original 122 to 80.
On February 2015, the 35 NH90 fleet was grounded after a design flaw was discovered by technicians investigating the explosion of a German NH90 engine in Uzbekistan last June.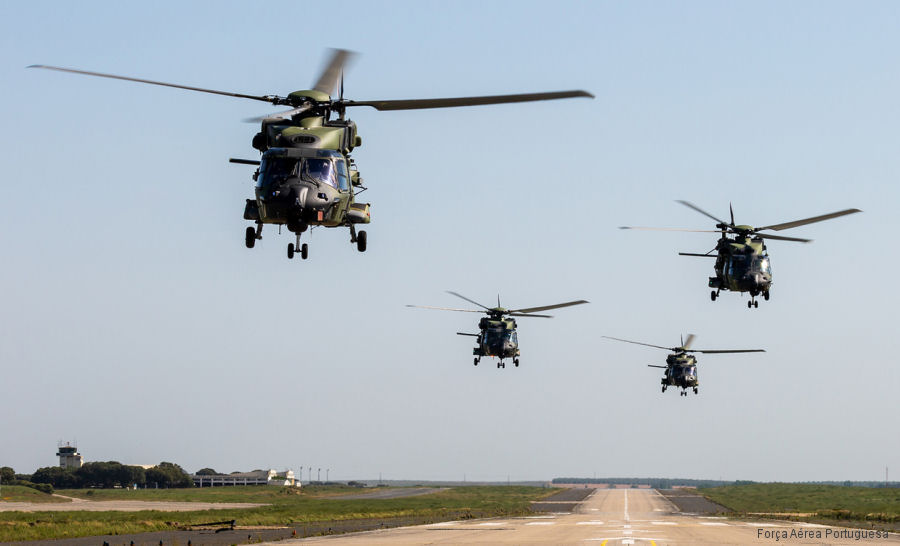 Hot Blade 2018 in Portugal, 08-May-18 : Portugal hosting for 4th time the European Defence Agency (EDA) helicopter exercise Hot Blade. 12th edition take place at Beja May 7-23 with Belgium, Germany, Hungary, Slovenia and the Netherlands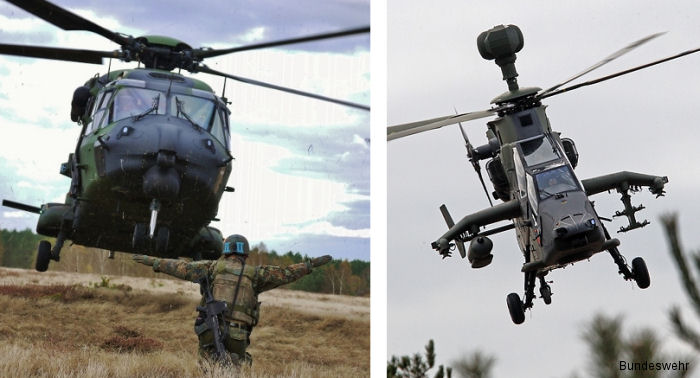 Germany Deploying Helicopters in Mali, 12-Jan-17 : The German Army deploying 4 NH90 and 4 Tiger helicopters to Mali under UN Mission MINUSMA replacing Dutch Chinook and Apaches. Will remain in country until Mid-2018.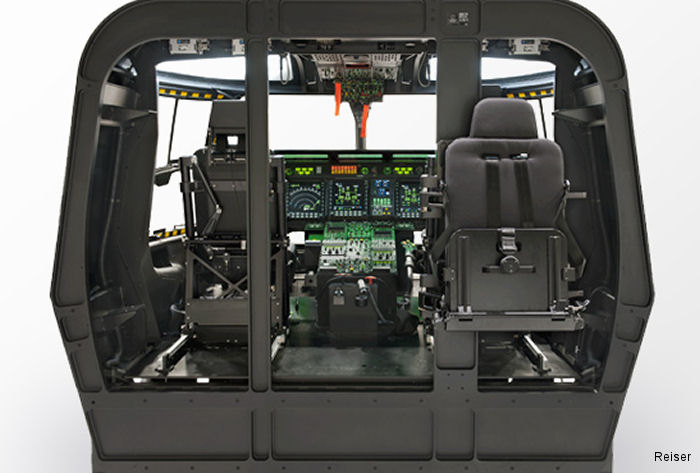 Rheinmetall to upgrade NH90 Bundeswehr Trainer, 27-Apr-15 : Simulation and Training business unit of Rheinmetall awarded by Germany's defence procurement agency an upgrade of the NH90 Cockpit Trainer to IOC+ configuration with additional software modules