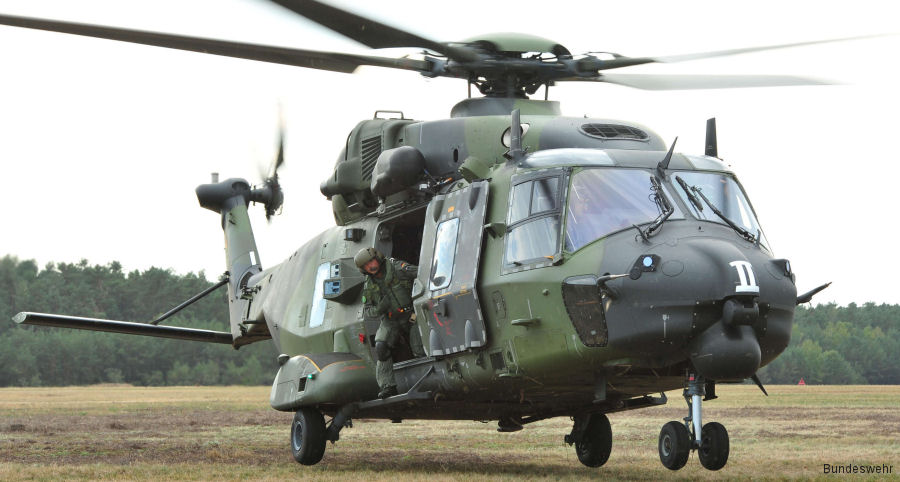 The first three NH90 were handed over on Dec 13 2006 at the Eurocopter's Donauworth facility. The aircraft serialed 78+02,78+03 were flown to Buckeburg to commence aircrew training. the third serialed 78+05 was delivered to Fassberg were it is being used to train maintenance personnel.

TGEA stands for T - TakticalTransportHelikopter; GE- Germany; A - Army

As of 2011, 11 have been delivered. The program was delayed and have thrown up technical problems and the orders were cut from the original 122 to 80.
In February 2015, the 35 NH90 fleet was grounded after a design flaw was discovered by technicians investigating the explosion of a German NH90 engine in Uzbekistan last June.
As of August 2019, 74 TTH were delivered and the 82nd and final is expected for 2021.