The
United Nations Multidimensional Integrated Stabilization Mission in Mali
deployed since July 2013 to stabilise the country after the Tuareg rebellion.
Participating nations include Netherlands ( Chinook and Apache ), Germany ( NH90 and Tiger ) and Belgium ( NH90 ). Helicopters were also provided under civilian contract by
Starlite
. See also
Operation Barkhane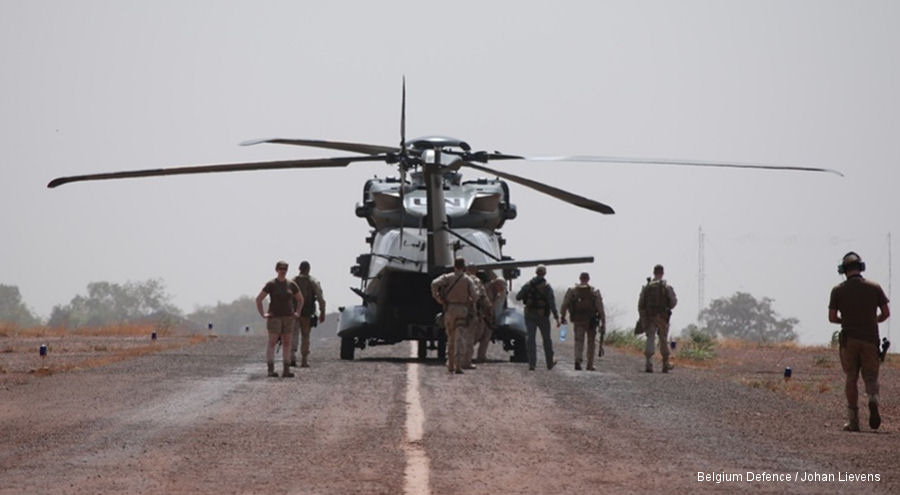 Belgian NH90 Ready in Gao for MINUSMA, 12-Feb-18 :

The Belgian NH90 helicopters arrived in Mali where will be used to support the German contingent in Gao part of the United Nations MINUSMA peacekeeping mission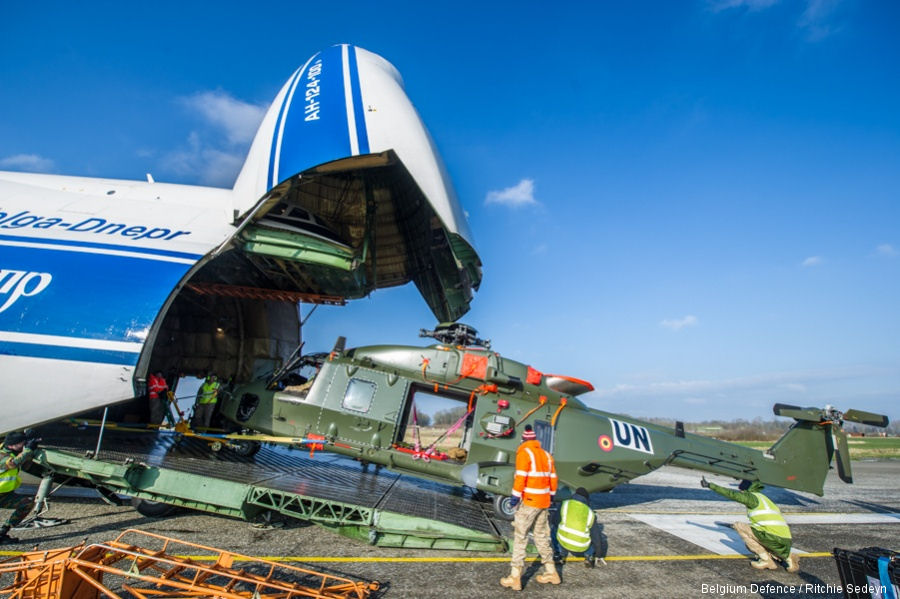 Antonov AN-124 Took Belgian NH90s to Mali, 06-Feb-18 :

Two Belgian air force NH90 were transported to Mali by a Volga-Dnepr AN-124 cargo plane. They will join the German Detachment in Gao as part of the peacekeeping mission MINUSMA for at least 4 months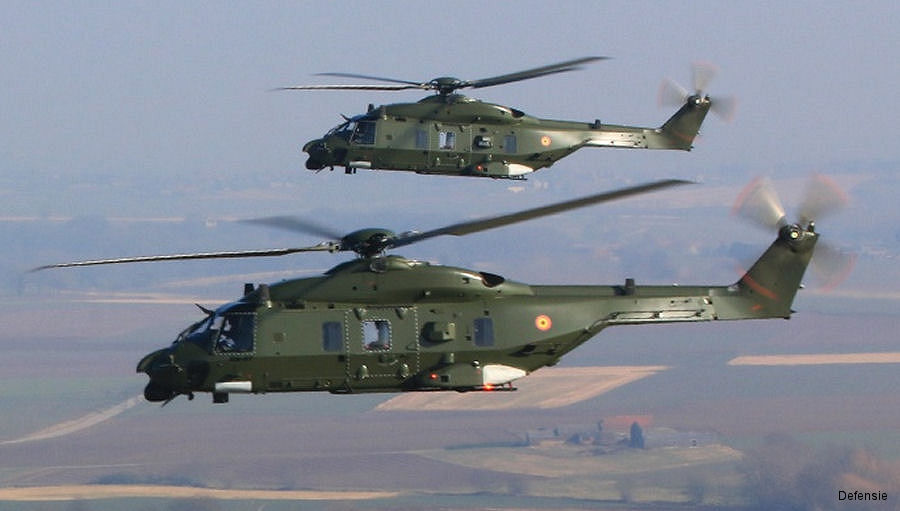 Belgium Could Send NH90 to Mali, 03-May-17 : The political decision is still under consideration for what could be the first deployment of Belgium newest helicopter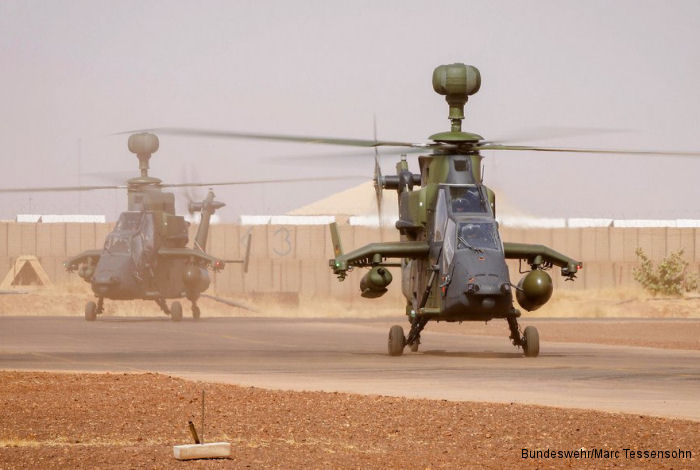 German Army Tigers Arrived to Gao in Mali, 25-Mar-17 : After being transported to Mali by AN-124 as part of MINUSMA, the first two of four German Army's Tiger attack helicopters self deployed 1000 km north of the Capital to their area of operations.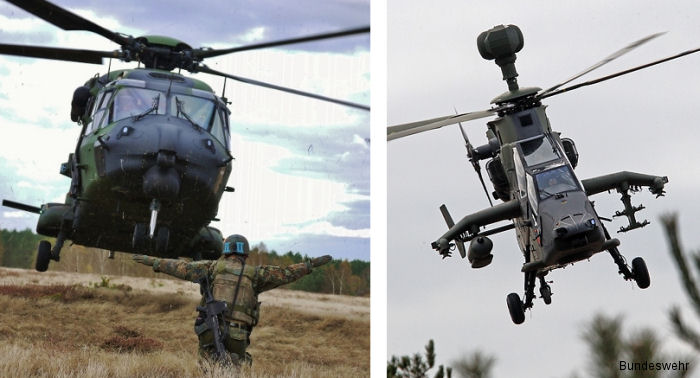 Germany Deploying Helicopters in Mali, 12-Jan-17 : The German Army deploying 4 NH90 and 4 Tiger helicopters to Mali under UN Mission MINUSMA replacing Dutch Chinook and Apaches. Will remain in country until Mid-2018.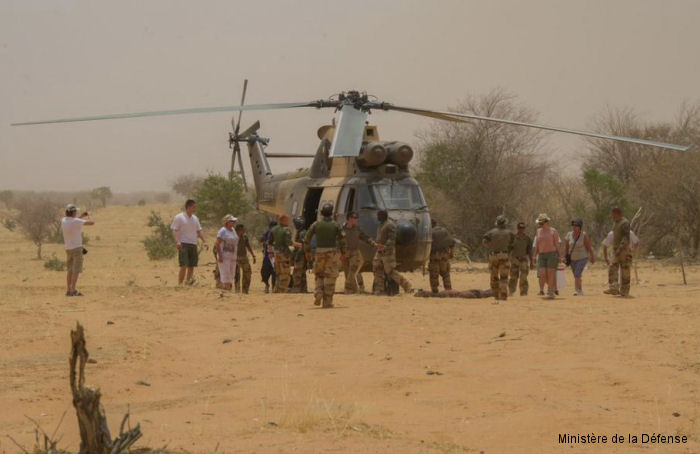 Air Algerie 5017 Crash Relatives Mourn in Mali, 22-Apr-15 : On April 21, more than 200 French soldiers from Operation Barkhane were mobilized in Burkina Faso and south of Gao, Mali, to allow families mourn Air Algeria Flight AH5017 Mali desert crash victims.
Years
Location
ICAO/FAA
2013/
Gao
GAGO




Years
Models
Aerospatiale SA330G Puma
Boeing CH-47D Chinook
Eurocopter UH Tiger
NH Industries NH90 TTH




List of Aircraft for MINUSMA / MINUSMA
C/N
Version
Built
In this Org
In other Org
1031
uht
74+31 : Mar17 to Mali in AN-124 for MINUSMA

74+31 : HEER 1031/UHT31

1100
NH90 TTH
78+20 : Nov17 asg MINUSMA in Mali pictured during MedEvac exercise

78+20 : HEER 1100/TGEA20 as 98+52; Apr14 HFWS; Jan16 still

M.3662
ch-47d
D-662 : Jul15 asg MINUSMA in Mali

D-662 : KLU 298Sqn. cnvt. from ex CAF CH147 147004

1291
sa330g
ZS-RUH : Oct15 in Mali with United Nations MINUSMA

D-HAXF : BGS Feb75-Oct04, conv SA330J type; BPol Nov/Dec 2004
ZS-RUH : Starlite from 2005
ZS-RUH : FAASA, lsd Starlite, noted Aug05
ZS-RUH : 12may10 pictured (bot) transported to Kosovo in IL-76 for EULEX Police mis+
: 03feb12 reported damage after lost power just after taking off at Pristin+